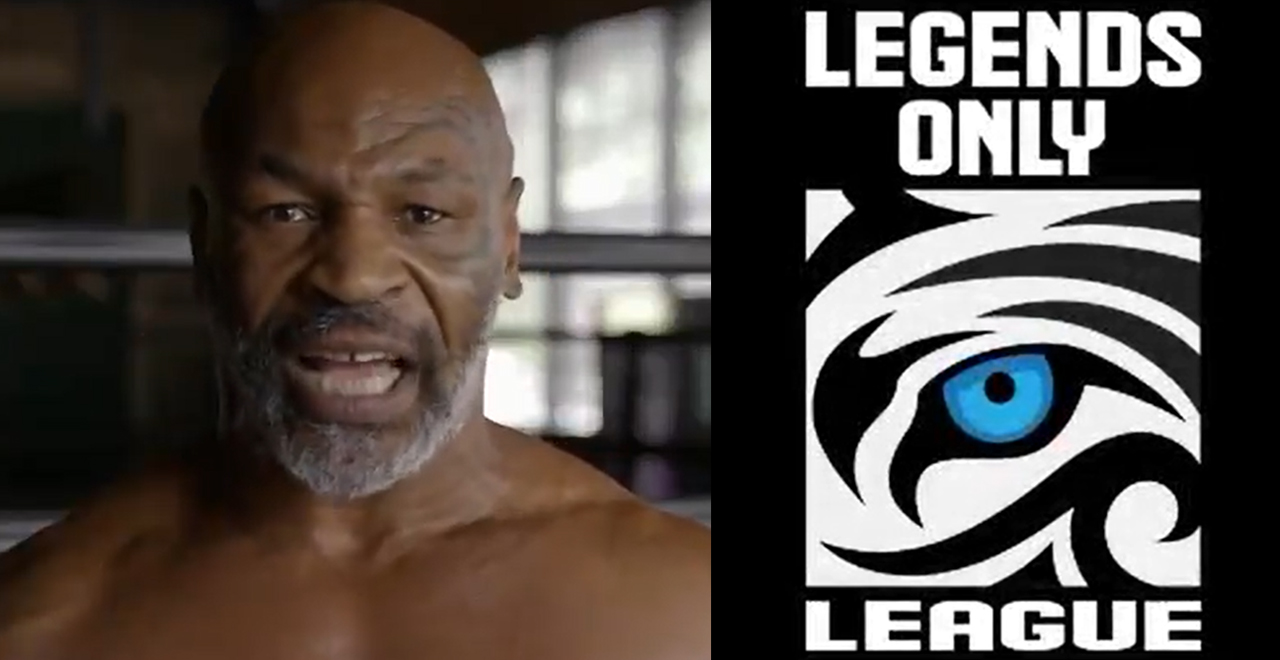 Credit: Twitter/MikeTyson
Mike Tyson, one of the most iconic and feared boxers of all-time, is heading back to the ring. Tyson announced the formation of the Legends Only League, which aims to bring back legends from a variety of sports for exhibitions. And Tyson's opponent? Only one of the best pound-for-pound boxers in the world during his prime, Roy Jones Jr.
I. AM. BACK. #legendsonlyleague. September 12th vs @RealRoyJonesJr on #Triller and PPV #frontlinebattle @TysonLeague pic.twitter.com/eksSfdjDzK

— Mike Tyson (@MikeTyson) July 23, 2020
The sports world would've paid a fortune for this match 15 years ago, but it's pretty dang intriguing even with both men in their 50s. The super fight is slated for September, and Kevin Iole of Yahoo Sports (one of the very best combat sports reporters) reports the undercard will feature boxers facing MMA fighters.
Introducing my new venture. Legends Only League, bringing back legends of all sports. @TysonLeague https://t.co/HllhUXyYG4 pic.twitter.com/647q4g5LTX

— Mike Tyson (@MikeTyson) July 23, 2020
This sounds pretty badass on paper. We've seen athletes try to make comebacks before in their 50s, most notably professional wrestlers. Those situations end up more sad than fun, as it's usually pretty clear when a washed-up wrestler in their 50s just really, really needs a paycheck.
Not the case with Tyson, who has had success in some TV and movie roles (as himself) and owns a burgeoning marijuana farm. And Tyson has been getting into incredible shape lately. I mean, he looks legit terrifying.
.@MikeTyson still has it!! You don't stop being the baddest man on the planet because you're in your 50's!!! #MikeTyson pic.twitter.com/nRMeuHSiX5

— David Haye (@mrdavidhaye) May 2, 2020
Now it's a little more clear what he's been getting in shape for, with the announcement of the Legends Only League and his exhibition with Jones Jr.
"Everybody who decides to say they're too old, they're over-the-hill but has it in them, come with us,'' Tyson said. "Get your agent, get your manager, come to get with me and you'll live your glory years for a second time.''
A fight between former NBA guard Nate Robinson and Youtube star Jake Paul is also rumored to be part of the event, according to Sports Illustrated. That certainly sounds a lot heavier on the gimmick than aged boxers having another go.
Either way, it's gonna be an event when Iron Mike steps into the ring for his first professional match in 15 years. Time will tell if he's still the baddest man in the world.
And hopefully, the Legends Only League produces some more great showdowns from other past-their-prime stars in other sports.