Librarians Bring Books to Make Laundromats Learning Centers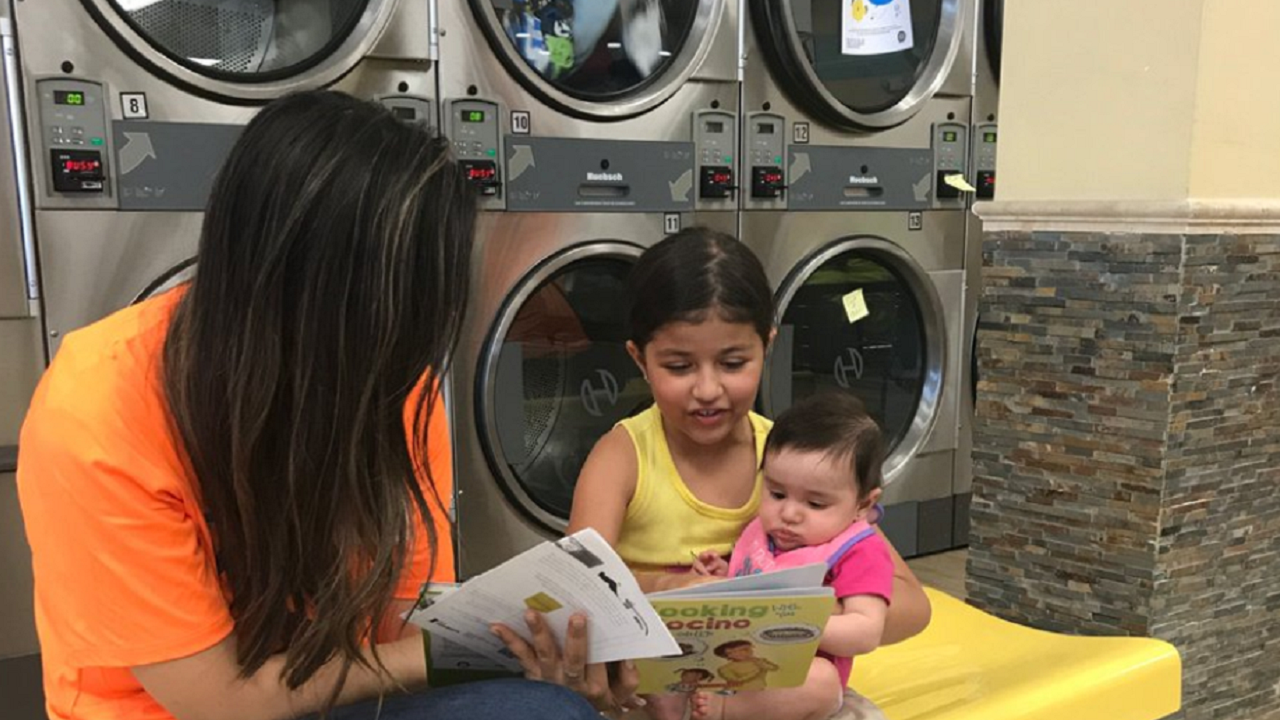 They say raising kids takes a village. Often, these days, that village seems to be virtual, gathering online via social media. But there are still some communities that make an effort to support families on the ground in the old-fashioned, in-person way.
We recently wrote about a barbershop that was encouraging kids to read by offering discounts for kids who cracked a book while they were getting their hair cut. Barbershops aren't the only local businesses that are stepping up to help.
Too Small To Fail is a doing its best to make it easier for small businesses to harness their leverage within their communities and do some good, beyond the value they're already offering through haircuts, or, in some cases, laundry machines.
As Dr. King once said: "Everybody can be great, because anybody can serve." We're grateful to our community for giving back with us over the years by helping parents and caregivers prepare their children for success in school and beyond. #MLKDay pic.twitter.com/Ec4QDDdsDI

— Too Small to Fail (@2SmallToFail) January 21, 2019
The program is devoted to improving childhood literacy by promoting reading with story times, reading groups, and book donations at unconventional locations, i.e., not the local library.
They recently tested their program at six NYC-area laundromats, teaming volunteer librarians with their owners and converting a section of the space into a reading area. The librarians brought books and educational toys, and according to Education Week, it worked like a charm.
"We have the right audience … parents and kids who need the most help when it comes to literacy and access to books," Brian Wallace, president and CEO of the Coin Laundry Association, told Education Week. "Rather than watch the socks tumble … use that time and make it more productive."
Which isn't to knock watching socks tumble; laundry machines can be surprisingly hypnotic! But nothing beats a good book, and teaching kids the value of story time and getting them interested in reading at a young age pays dividends down the line.
Plus, while you're there, you can train them to handle the never-ending laundry that consumes your life. Might as well teach the people wearing the most clothes to learn how to fold them!