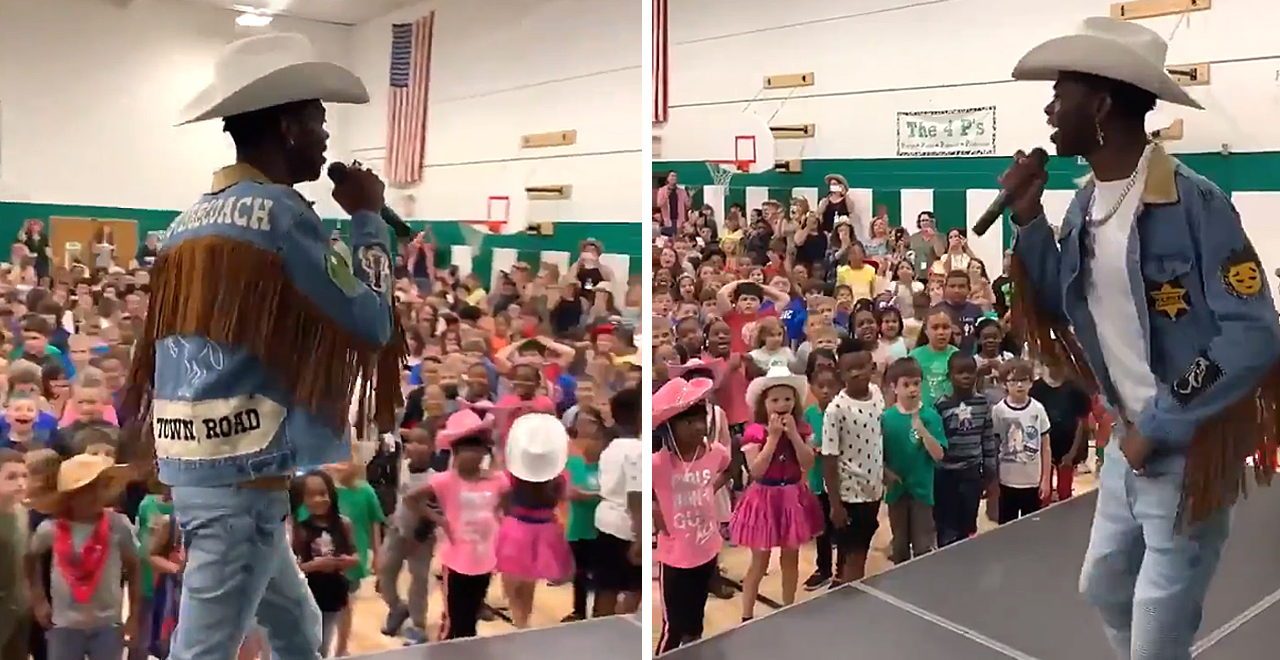 Credit: Twitter/wastelandbaby
Around this time of the year, different media outlets start to speculate over what will be the so-called "song of the summer." This is the phenomenon that left "Despacito" in our heads for the better part of a year and is not to be taken lightly.
But if you're one of those trying to guess at this year's summer pop song sensation, you're a little late to the party.
Old Town Road by newly minted pop star Lil Nas X has been dominating the airwaves and the charts for weeks now (8 straight atop the Billboard Hot 100), and the man behind the viral sensation seems fully committed to keeping it going. Just ask the kids at Lander Elementary School in Mayfield Heights, Ohio.
A few weeks ago, Lander's principal Felicia Evans tagged Lil Nas X in a tweet showcasing her students dancing up a storm to the song at the 5th-grade talent show.
I love my job. We ended our 5th grade talent show today with the whole school dancing and celebrating…together!! #LanderLove???????? @LanderElem @LilNasX ???????????? pic.twitter.com/pzS1id79mu

— Felecia Evans (@EduLeadingLady) May 23, 2019
The rapper noticed the tweet and responded with what seemed like a joke about giving the school a free show.
when they want a free show https://t.co/a0rYdfZZAK

— nope (@LilNasX) May 23, 2019
Except it turns out he wasn't joking. He and Evans began messaging on Twitter and arranging a surprise show at the school, the two of them keeping it completely under wraps as they did. Even from local media.
"It was completely a secret," the principal told Buzzfeed. "The day before, the media had contacted me and I said, 'Unfortunately, we're not going to make it work.'"
But make it work they did, in about two weeks, delighting the school's students and resulting in some of the most joyful, hilarious footage you'll ever see.
why is this video of a sea of elementary school kids going HAM to old town road literally the funniest video i've ever seen in my whole life pic.twitter.com/iXItFq50QG

— ari ❿ (@wasteIandbaby) May 30, 2019
After the performance, Lil Nas X lingered for selfies and small talk. Principal Evans still hasn't recovered.
"Never in million years did I think tagging him on Twitter would result in this," Evans said.
After good-natured stunts like this, it will be a little less painful to keep hearing Lil Nas X's song for the next three to thirty months.