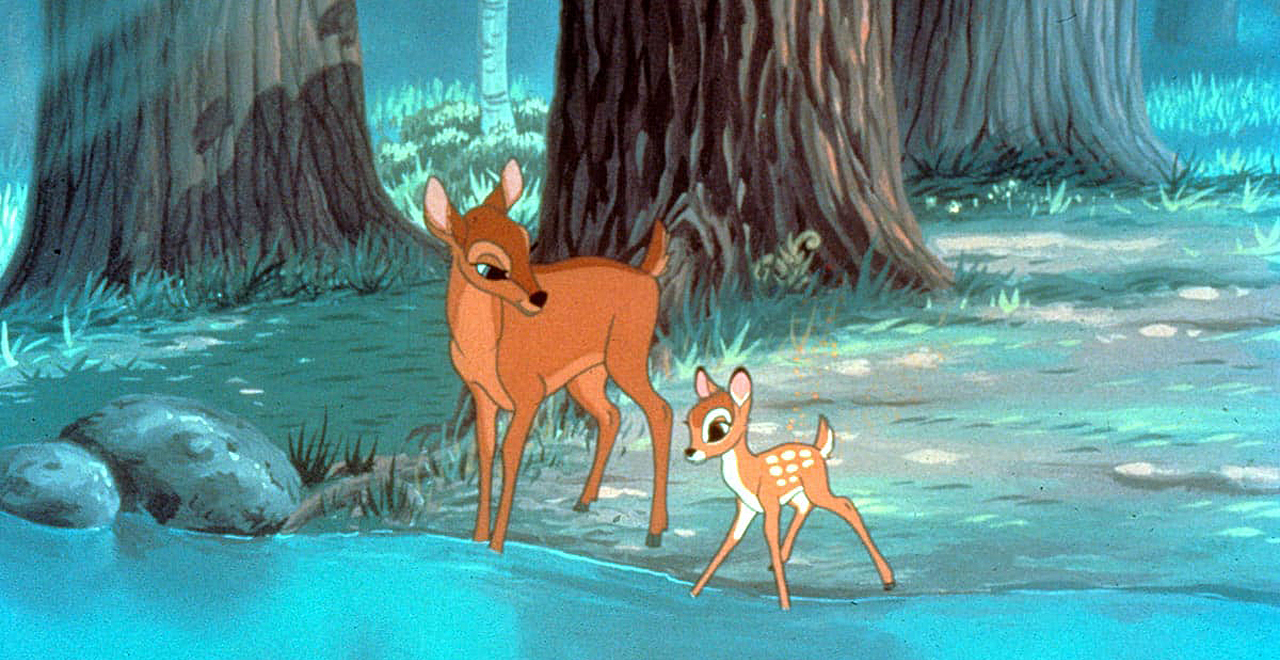 Credit: Disney
Everybody has a few movies that traumatized them as a kid.
Often it's a Disney movie, usually for two reasons: 1) they're usually among the first movies kids see, and 2) more often than not, they feature the death of a parent. (For me, it was Poltergeist, which I stand by, especially since I had a huge tree right outside my window that I swear wanted to eat the shit out of me.)
The good news is, they usually feature talking animals, which is a fairly decent clue that this isn't real life, plus, they're animated, which is an even stronger indication that the movie isn't a documentary. That is, they used to be. Because in the age of remakes and reboots and re-imaginings, Disney has been slowly producing new live-action versions of all their classics.
So far we've already had Jungle Book and Lion King and Beauty and the Beast and Dumbo, coming soon are Little Mermaid and Mulan and 101 Dalmations and – perhaps the most traumatizing of all – Bambi.
News broke that the classic 1942 flick – about a little deer (a male deer, FYI) learning to live on his own in the woods after hunters kill his mom – is getting the live-action treatment, and social media is bracing itself.
The first images from Disney's Live Action 'BAMBI' remake pic.twitter.com/1HNk0DkQiP

— Geek Vibes Nation 🖖 (@GeekVibesNation) January 24, 2020
The death of a parent plot point is one Disney has returned to countless times over the years, including in the aforementioned Lion King, but Bambi is ground zero for it. Soon, children everywhere will have a brand new chance to be traumatized, this time by a photo-realistic depiction of the tragic moment. Thankfully, things get a bit cheerier once Bambi meets Thumper and Flower, the rabbit and skunk he befriends on his road to independence.
It will be a while before the deer hits theaters, but you'll have plenty of live-action Disney movies to line up for before it does, including Pinocchio (from Robert Zemeckis) and Snow White and the Seven Dwarfs, the granddaddy of them all!