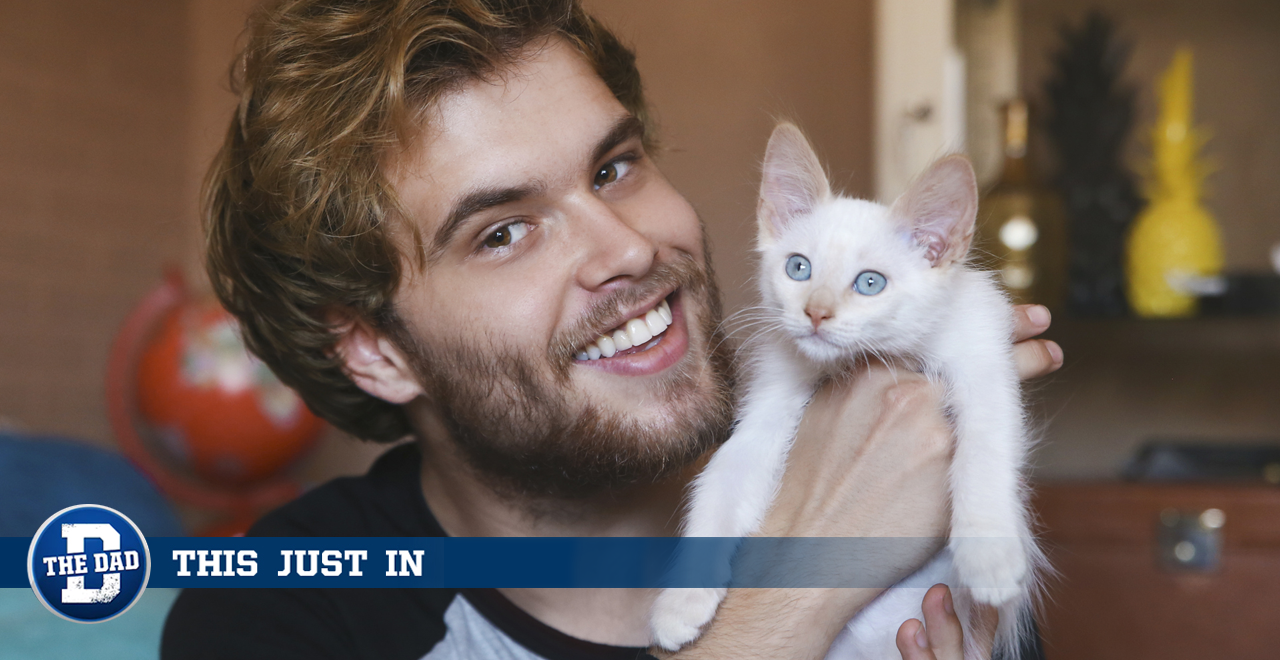 Credit: Getty/ Westend61
Emphasizing the importance of a full night's sleep, and the difficulty in achieving this with a pet that occasionally jumps on you, local cat dad Ben Perkins assured his pal Richie he knew exactly what he, father to a newborn, was going through.
"Yeah man every so often she'll hop up on the bed at like 3 in the morning," Ben complained to his buddy that hasn't clocked more than three hours of shuteye since mid-April. "Purring softly, pawing gently at my face. It's like um hello some of us have work in the morning! You get that though, what with the baby."
Richie, who'd just come from changing a diaper that defied the physical laws of human biology, was then clued in on the tedium of litter boxes. "It's just sift, scoop, sift, scoop," Ben continued. "I'm essentially on autopilot now. Diapers will get boring after a while too, you'll see."
Ben then went on a short rant about cats walking on laptop keyboards, just moments after Richie's 5-year-old ran naked through an important work call on Zoom.
Despite being completely plausible to parents, THIS JUST IN is satire and intended for entertainment purposes only. For more stories like this one click here.