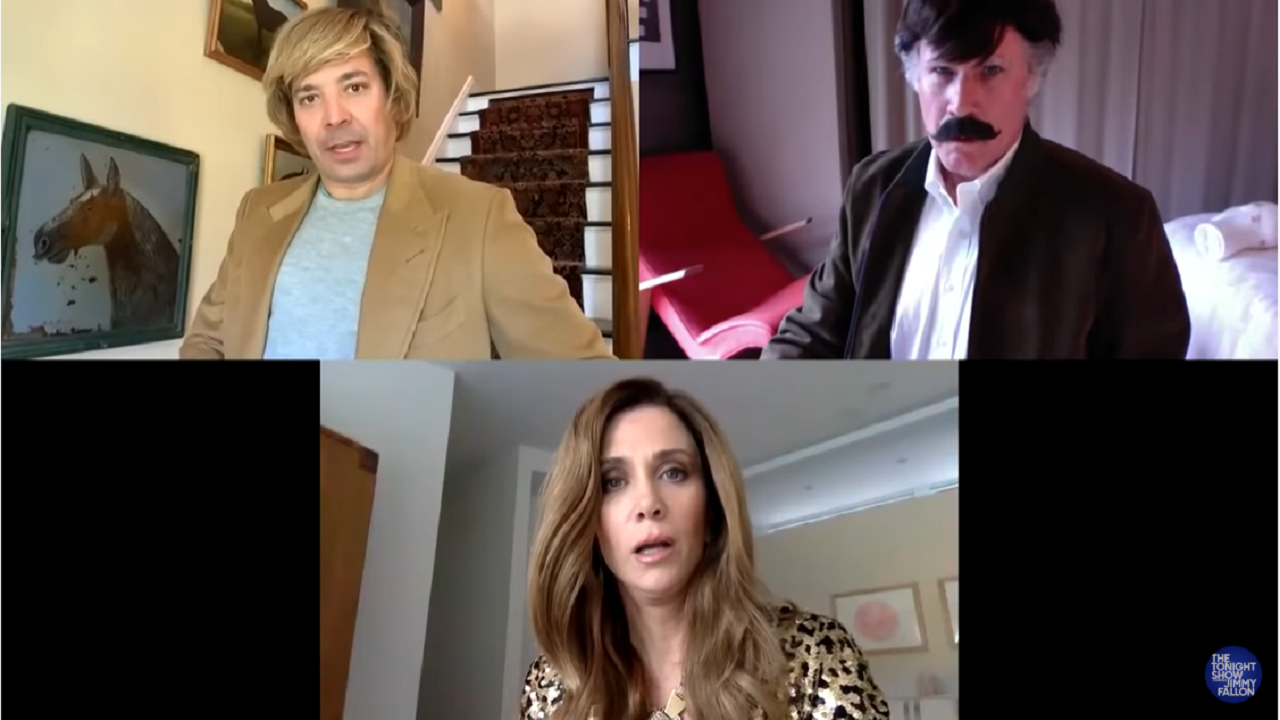 Credit: YouTube/The Tonight Show
Surviving the quarantine takes everything you've got.
No matter how much you enjoy Netflix and gaming, or reading and relaxing, or board games and puzzles, spending days on end inside your home with your family is an endurance test. The days can take forever!
Thankfully, none of us are alone. Everyone is dealing with the same challenges right now, even famous people. Thankfully, many of those famous people are funny and have access to the airwaves, which allows them to use their funniness to help us survive.
Saturday Night Live alums Will Ferrell, Kristen Wiig, and Jimmy Fallon did just that recently when they filmed a sketch for the Tonight Show about the interminable quarantine. It's a fake soap opera called "The Longest Days of Our Lives" and it's nearly as ridiculous as the shows it's mocking.
The three friends got together via Zoom or Google Meet or Houseparty and filmed the absurd sketch, complete with affairs, long-lost brothers, costume changes, melodrama, and Jimmy's trademark breaking because you can take the dude out of live TV, but you can't stop him from laughing during his performances.
Check it out, and laugh along with them: