Man-Cave Candles To Feel Like A Pirate Or Race Car Driver Or Whatever Your Thing Is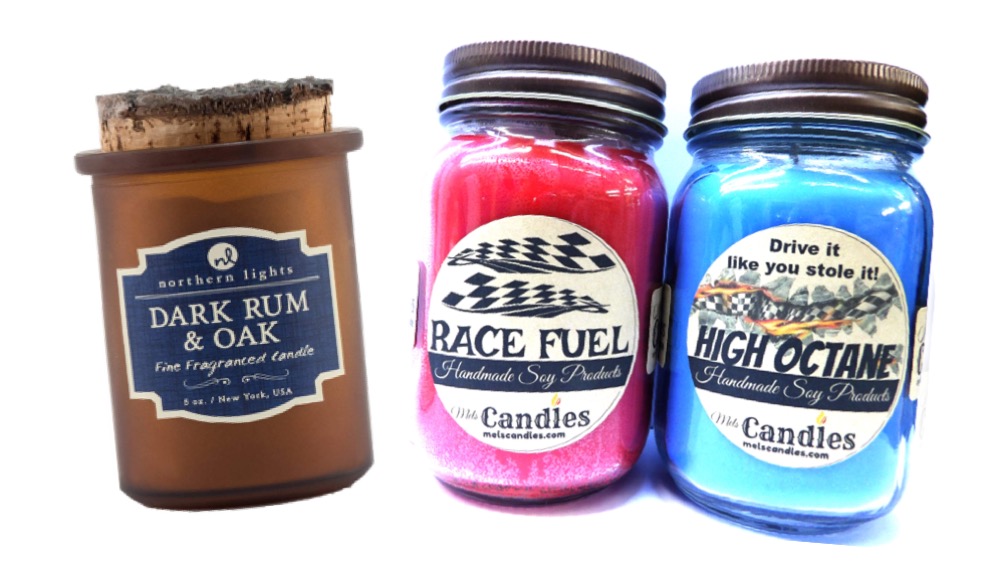 Are you man enough to fill your home with some gentle aromas? Do you have what it takes to confidently strike a match, and set it to a wick without burning your finger a little bit? Can you handle watching the wax slowly melt away, and using that imagery to cope with your own daily stress and anxieties?
Maybe you don't think candles are for you, eh? Well it's possible you just haven't found the right kind. Check out our favorite Man-Cave mood setters, but be warned: You may find the power of scents-memory will transport you back to those days on untamed sea, wrestling with demons both inside and out.
These candles understand the indisputable fact that some sort of booze + some sort of plant makes for a perfect smell.
Dark Rum & Oak
,
Whiskey & Tobacco
 -or if you're kinda weird- 
Absinthe & Black Fig
 are great scents that suggest you are secretly a Colonial Era blacksmith-turned-spy for the Revolution.
By taming the fierce element of fire, mankind claimed dominion over the Earth. Now relish in that ultimate power with a little tiny fire in a cup. With a wooden wick to create authentic crackling, this is perfect for the dad who wants to enjoy taking their kids camping, but doesn't want to listen to their kids complain about camping.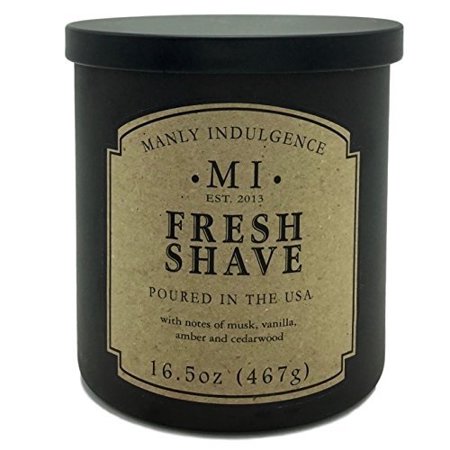 Personal grooming: Not always in the cards for a modern dad. But the refreshing aromas of cedar and musk can still be a part of your daily routine. Why musk is  a refreshing smell, we're not sure. Just one of life's mysteries. It's the kind of thing you ponder while shaving, or now, sitting in a chair with a candle burning.
Are you a grease monkey? Well gear up with candles that say "everyone else is unwelcome in this room."
Still not convinced a candle is for you? If you are intrigued by enticing aromas, but prefer a bigger canvas, then we hope for your sake the KFC Herbs & Spices Firelogs will be back in stock sometime soon. Meanwhile we'll be burning the candle on both ends, because we're cool with candles that way.
We participate in the Walmart and Amazon Affiliate Programs. We may earn a small fee by linking to Walmart.com & Amazon.com. Unfortunately we could not find a capitalism-scented candle for this article.