Man Clears Quarantine in Time to Surprise Wife on Her 84th Birthday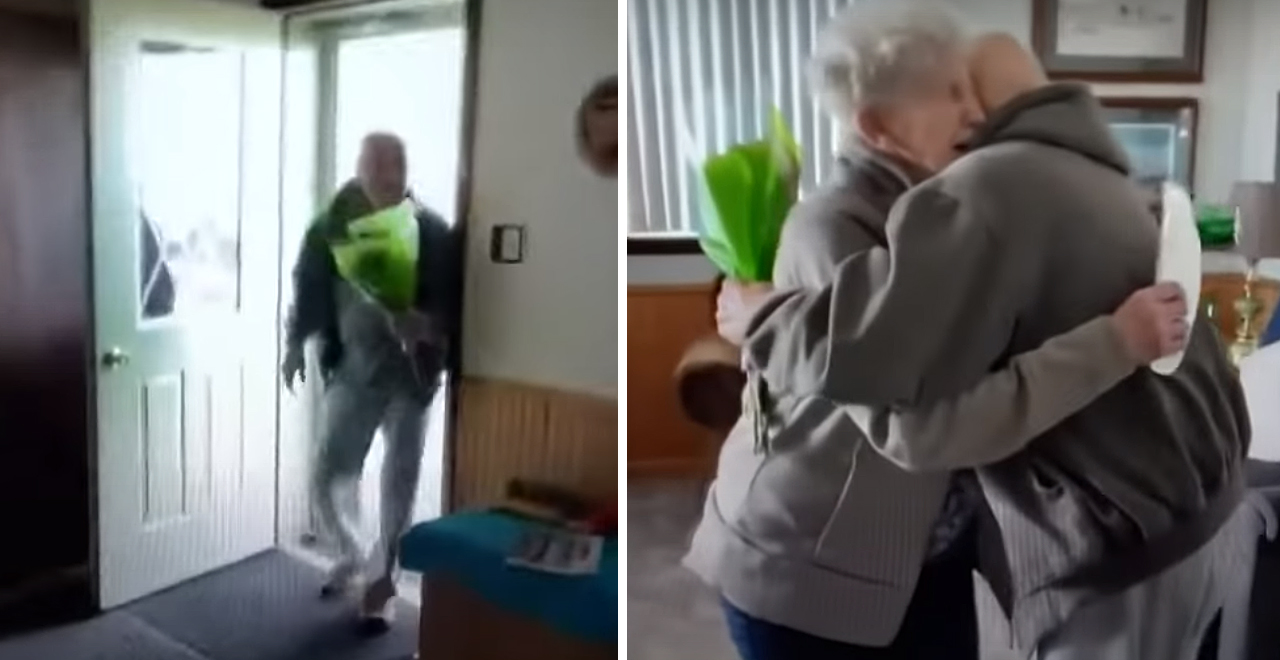 The COVID-19 crisis is affecting families in many different ways, but it's especially heartbreaking when senior citizens are stuck in isolation at nursing homes, away from all their loved ones while facing an uncertain future. But that does make reunions that much sweeter.
Case in point: Jerry, an 84-year-old Minnesota man was stuck in his nursing home under lockdown, away from Beverly, his wife of 63 years. He had been there rehabbing from a surgery, and his faithful wife had been visiting him daily until this ruthless virus kept them apart.
Nothing was going to keep Jerry from celebrating Beverly's birthday, though. It just so happened that the day he was released, his wife was celebrating her 84th birthday, and no present could top the return of her husband.
Their reunion was full of tears, and a warm embrace, social distancing be damned (he had already cleared the quarantine).
"I thought we weren't supposed to hug, but I couldn't wait to grab him, so we hugged and I cried and cried and cried," Beverly told a local news station. Jerry called it a moment he will never forget.
You know what, just watch the video. We need this these days, and it ranks right up there with some of the classic "deployed soldier surprises his kid" videos.
While COVID-19 has taken so much from us, it's important to find some joy where we can, and take solace in the little wins until this thing is finally subdued.
Here at The Dad, we hope you, your families, and communities stay safe and healthy during the COVID-19 pandemic. For the latest information, please utilize online resources from local public health departments, the Centers for Disease Control, and the World Health Organization to remain as informed as possible.