Man Creates Beer Pillow Because This is 'Merica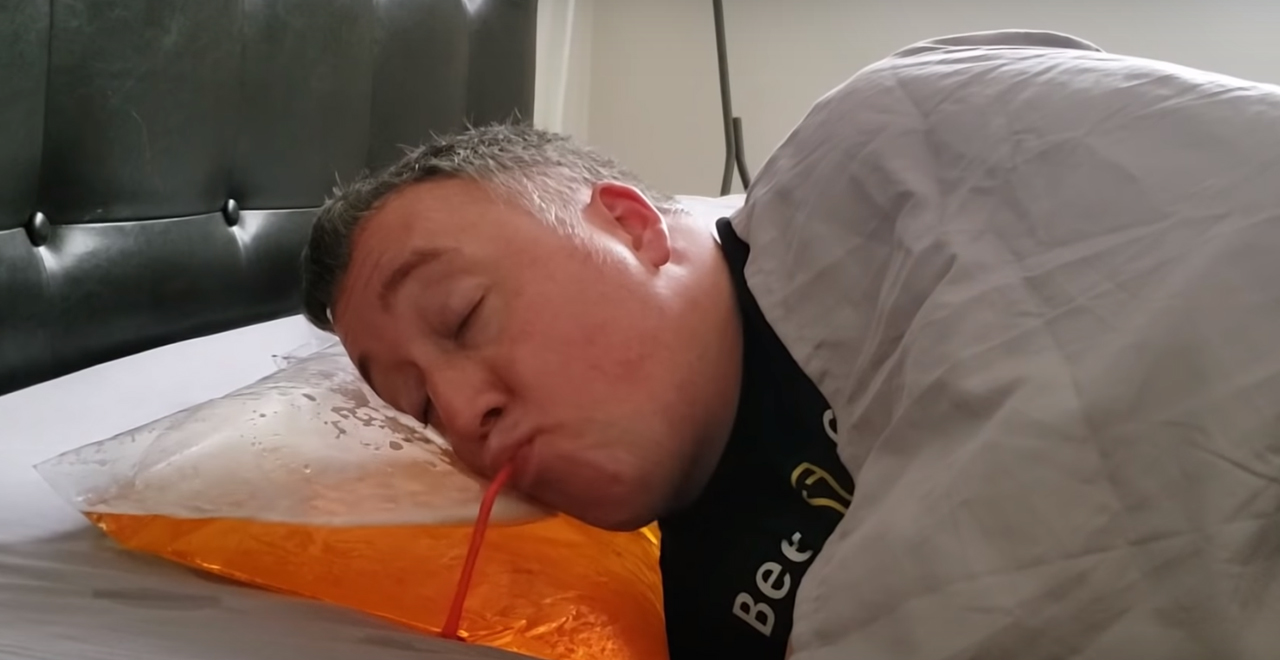 Do you love beer? Do you like to sleep? If you answered yes to those questions, and of course you answered yes to those questions, you're in luck!
There's a hero out there who has found a way to combine two of your favorite things – drinking beer and being unconscious – into one delightful product. It's called the "Beer Pillow" and it's not even as sophisticated as it sounds. It's not a plush, fluffy, insulated pillow surrounding a six-pack of your favorite microbrew.
No. This isn't America, this is 'Merica! And Mericans get what they deserve, which is literally a Ziploc bag full of Bud Light.
The invention was dreamed up by Phil, the man behind "Beer Goals," a Facebook page and YouTube channel dedicated to drinking 50 beers from all 50 states.
His FB bio reads:
"I'm a beer drinking expert. What kind of craft beer do I like to drink? All of them. IPA's, Lagers, Double IPAs, you name it. That is why I have launched BEER GOALS to attempt and catalogue drinking 50 beers from 50 states. I know what you're thinking; '50 beers sure is not a lot of beers.' Not fifty beers total. Fifty beers in EACH state. That's 2500 beers! Although, we can't forget the District of Columbia. So that's… 2,550 beers! Along the way I'll be providing helpful insights into hunting down and finding tasty beverages to help you achieve your beer drinking goals."
When it came to creating the beer pillow, he wants to show you "how to have the ultimate brew night sleep." So if your beer-drinking goal was to drink while you slept, well, Phil's got you covered in this video detailing what his "beer pillow" is and how you can score your own!
Does it look comfortable? No. When I wake up parched in the middle of the night, do I want a nice cold Bud Light? Of course not.
But does its existence make me happy? USA! USA! USA!