Son Takes Down 44-Year-Old Christmas Tree in Honor of Late Dad [VIDEO]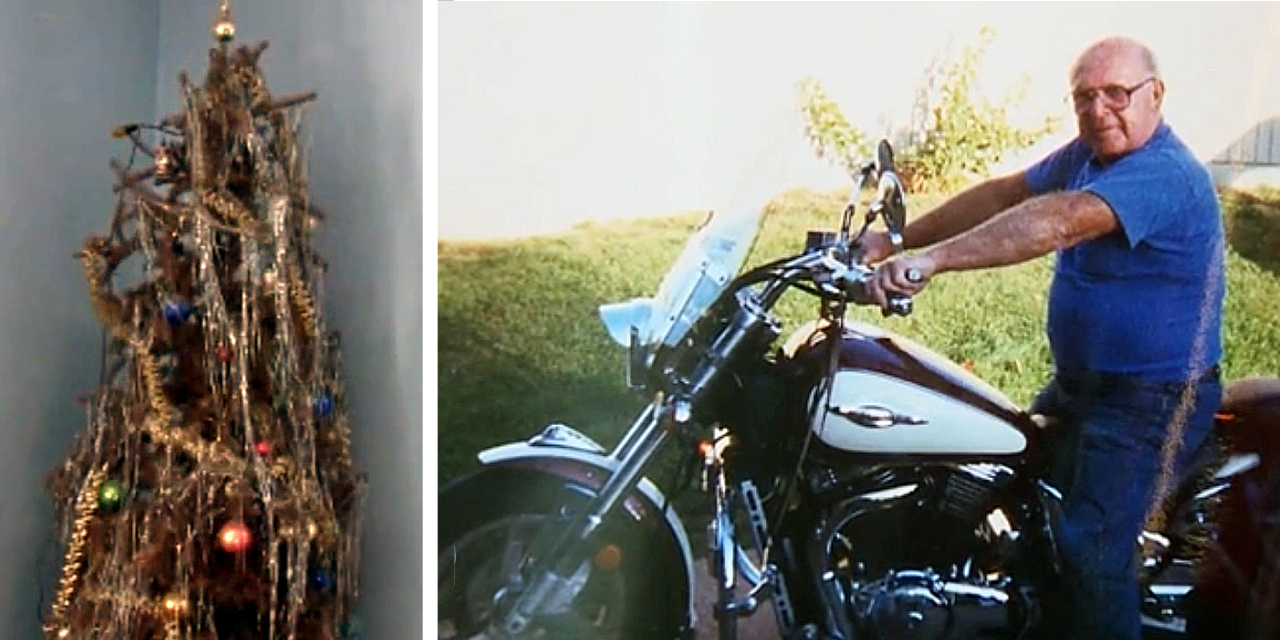 Now that another December 25th is officially in the books – the dreaded post-Christmas chores begin. Yup, it's time to take down those exterior Christmas lights and decorations. It's time deal with the excess garbage from wrapping paper and boxes.
And of course…the tree. Unravel those lights and remove all the ornaments and carefully pack them away. Figure out how to dismantle or dispose of the tree. "Let's just leave 'er up for one more year!" we've all joked.
Well, this year one man will finally be taking his tree down, after 44 years.
But in this instance, it wasn't done out of laziness, rather, it was symbol of family unity.
Back in 1974, Rich Olson's father, Neil, erected a Christmas tree as a few of his six sons were headed off to war, and the patriarch declared that he wouldn't take the tree down until he had all of six brothers back home together.
Unfortunately, that never came to pass, and on November 7th, Neil Olson passed away in a car accident.
While most families will be welcoming the Christmas season by putting up a tree and spending a joyous night decorating it, the Olsons will be doing the opposite in memory of the hopeful man who kept that tree standing for most of their lives.
The tree has been standing for nearly 50 years, and after this Christmas, it's finally going to come down.
"We're going to take it outside and light up the Christmas tree for the last time, take everything off and toast to my dad," Rich told CNN.
"We're always going to be little Ollies," Rich says of he and his brothers, "and he'll always be the big honcho. Always."
Here's an interview with the late Ollie from four years ago when the tree turned 40: