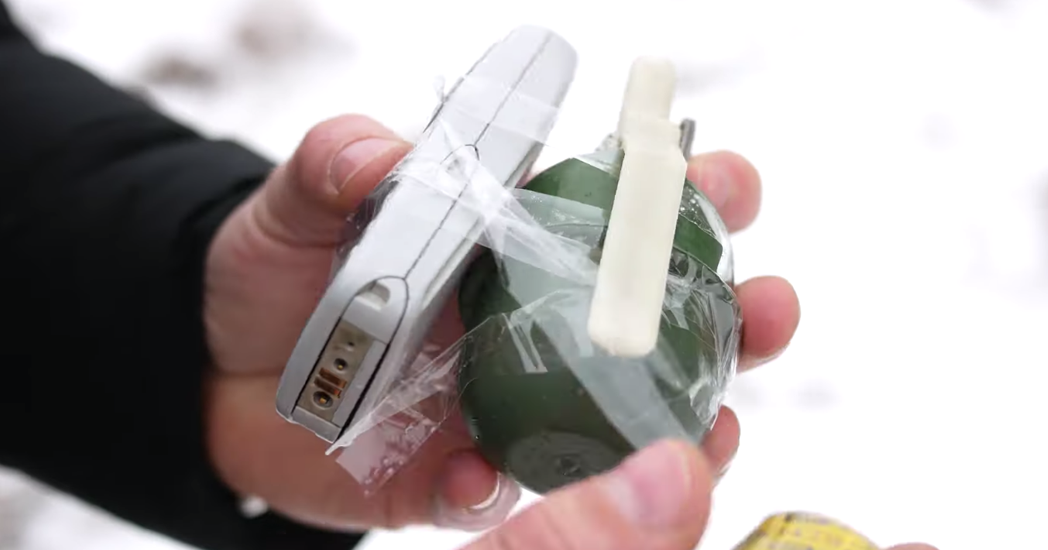 Credit: YouTube/[OddlyTube]
Phones these days claim to have it all. Water resistance. Wide-angle camera lenses. A bottomless well of selfie filters that make you look like a dog. But ask yourself:
Can my precious smartphone withstand the blast of a small grenade?
Chances are, it can't. No, not even if you put it in rice afterward.
But what about an old Nokia? As you may recall, cell phones were known for their brawn before they got all smart on us. The Nokia 3310 in particular. You could throw one of those bad boys into a canyon and whoever found it could still challenge your high score in Snake.
The YouTube channel [OddlyTube] decided to put this phone's resilience to the test by blowing on up with an RGD-5 Firecracker. The results may surprise you if you've never paid 15 cents to send a text.