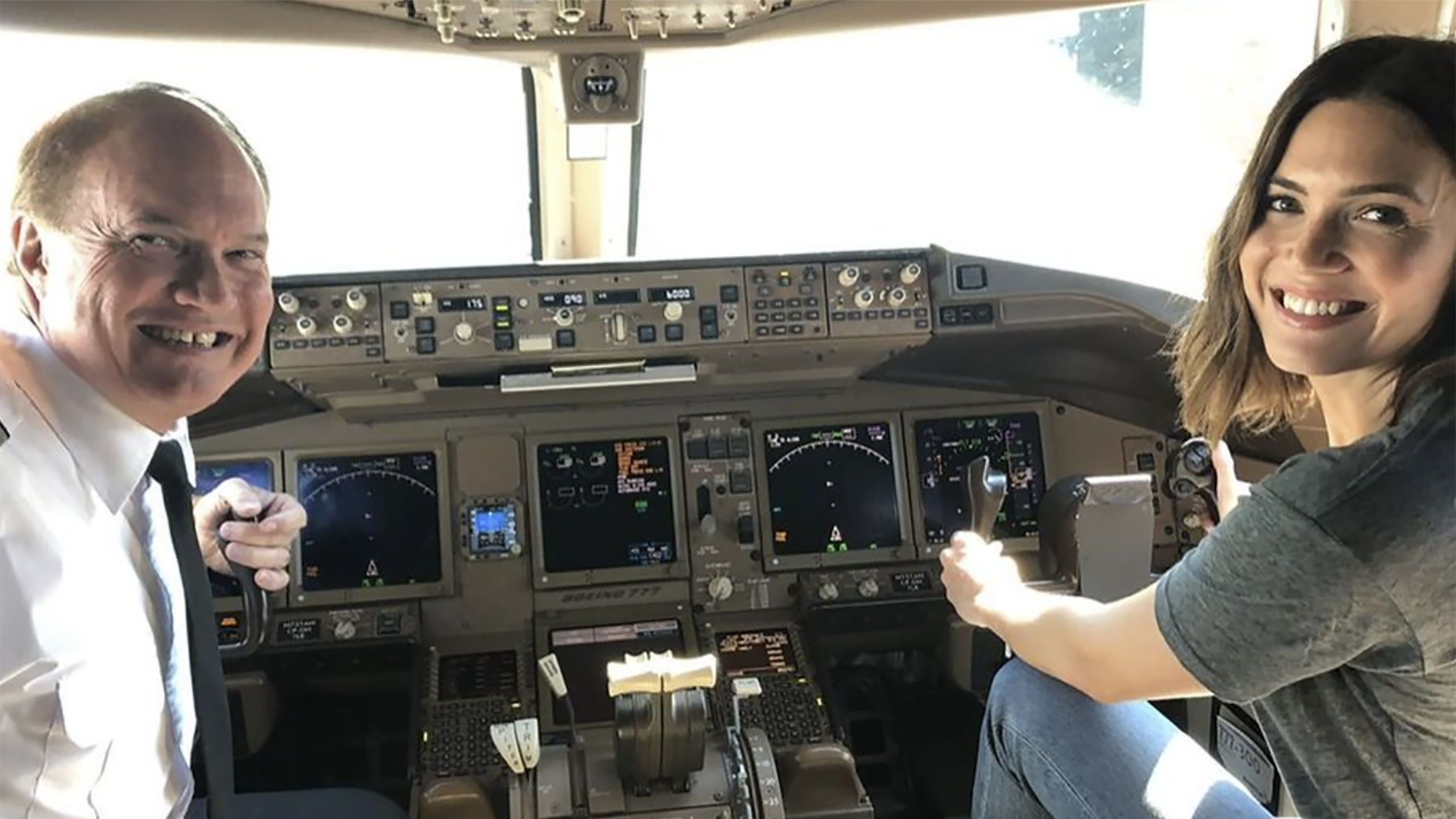 Credit: Instagram/mandymoorem
Gone are the days of employees staying with one company for decades. I have a friend who remains at the same job he got the summer after we graduated college and he is literally the only person I know about whom I can say such a thing. But it used to be different. Employers and employees used to be more loyal to each other for a variety of reasons.
One such employee is This Is Us star Mandy Moore's father, who has been a pilot with American Airlines for 42 years. Last week he manned his last flight for the airline, and his daughter went along with him to celebrate his retirement.
The singer and actress shared a photo of herself and her dad in the cockpit for his final flight, along with a few more from the special day, on her Instagram page, with a sweet caption honoring his career.
"My dad, Captain Don, is on his last flight as an @americanair captain. It's the end of an era for our family. After 42 years at the company, he's reached the mandatory retirement age (65) and he's saying goodbye to a career that he's always claimed felt more like a hobby. To have spent 2/3 of your life at one job; to have raised 3 children and made a living doing something you're so deeply passionate about is an absolute gift. I hope you're proud, Dad…. because there are so many of us who sure are celebrating this milestone."
View this post on Instagram
The slideshow included pics of a cake (complete with a little plane and "The Legend Has Retired" and "We'll Miss You" inscribed on it) and even a shot of her dad as a little boy.
Her caption ended with her shouting out her dad's new full-time job: as grandpa to her kids.
"Can't wait for your next chapter and all of the unfiltered Grandpa time Gus is about to experience!! We LOVE YOU!!!"
It can't be easy to leave a job that's defined your life for 42 years, but it sounds like Grandpa is going to have a happy retirement with his family, and it must be nice to see his daughter celebrate his career in such a sweet way.
Congrats to Grandpa Don!