Former NBA Star Working to Secure 10 Million Masks for NYC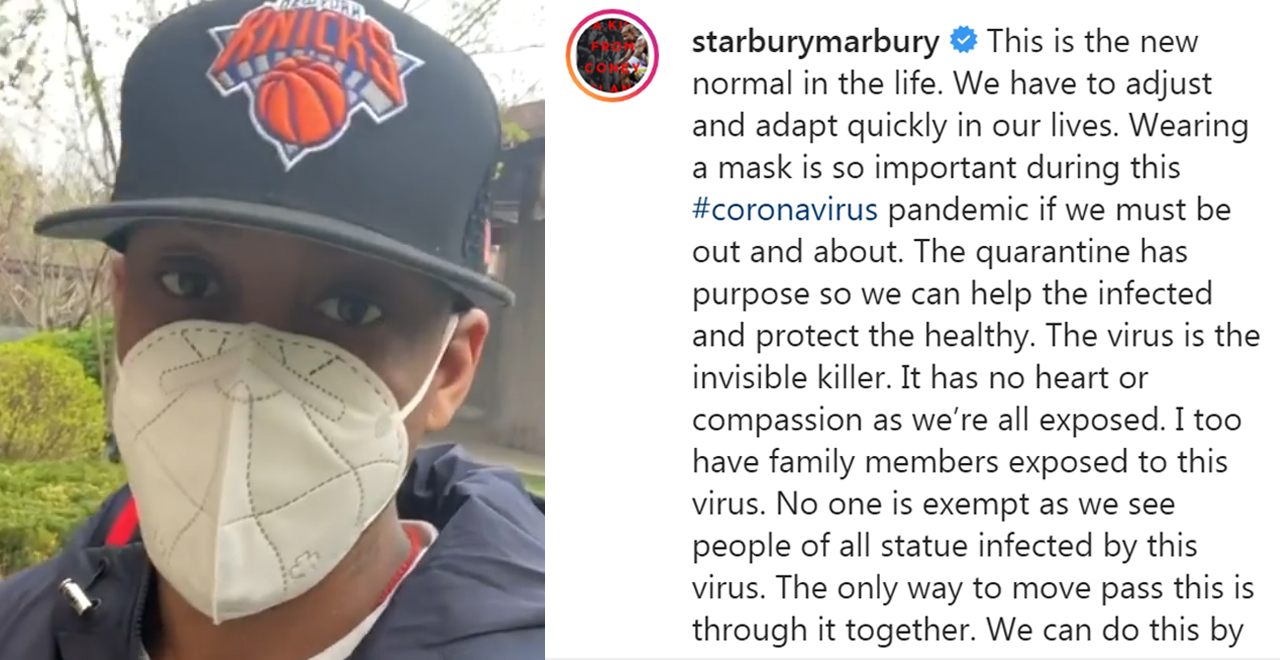 New York City is the new epicenter for COVID-19. The hospitals have been overrun by cases, sirens are the only constant sounds on the streets, and healthcare workers are in desperate need of PPE. And on that last need, one former NYC basketball star is trying to come to the rescue.
Stephon Marbury, a talented baller from Brooklyn who starred for the New York Knicks, is working to negotiate the delivery of 10 million of the much-needed N95 masks, and at a steep discount. Marbury played in the NBA for more than a decade, but it wasn't until he moved to China that he became a basketball hero.
In China, where he still lives, Marbury became an icon. And as the country of origin for COVID-19, they know a thing or two about fighting the illness. Now that cases are lower in China, they don't have a significant need for protective equipment. Marbury wants to help move the surplus to his hometown and found a mask supplier willing to sell them at cost (which is about three times cheaper than what NYC has been paying for masks).
"At the end of the day, I am from Brooklyn," Marbury told the New York Post. "This is something that is close and dear to my heart as far as being able to help New York."
The basketball legend still has family scattered throughout the city, and recently lost a cousin to the deadly virus. He said he's working to have the masks delivered in weekly shipments of 2 million.
"I'm trying to help my borough, I'm trying to help New York, I'm trying to help America and provide an access to the masks."@StarburyMarbury saw firsthand the deadly impact of COVID-19. He has answered his home state's call for help and is working to provide masks to New York. pic.twitter.com/BC9FKg1tDA

— The Undefeated (@TheUndefeated) March 31, 2020
Marbury has always been a charitable figure, donating frequently to various causes when he was a Knick. This latest act is another testament to the legacy of one of the most important players New York City has ever produced. He wasn't exactly known for assists, but this one would be a big one that's never been needed more.
Stephon Marbury was a star in NYC for the Knicks and sold $10 basketball shoes for anyone to buy so that any kid could afford good basketball shoes @StarburyMarbury is one of the best guys the basketball world has https://t.co/qKQPiSPmqo

— Ben Stinar (@BenStinar) March 29, 2020
We here to help as always big brother! https://t.co/8L9kVHNMaU

— I AM PEACE STAR (@StarburyMarbury) March 30, 2020