Mario Kart Loving Tourists Wreak Havoc in Go-Karts on Tokyo Roads [WATCH]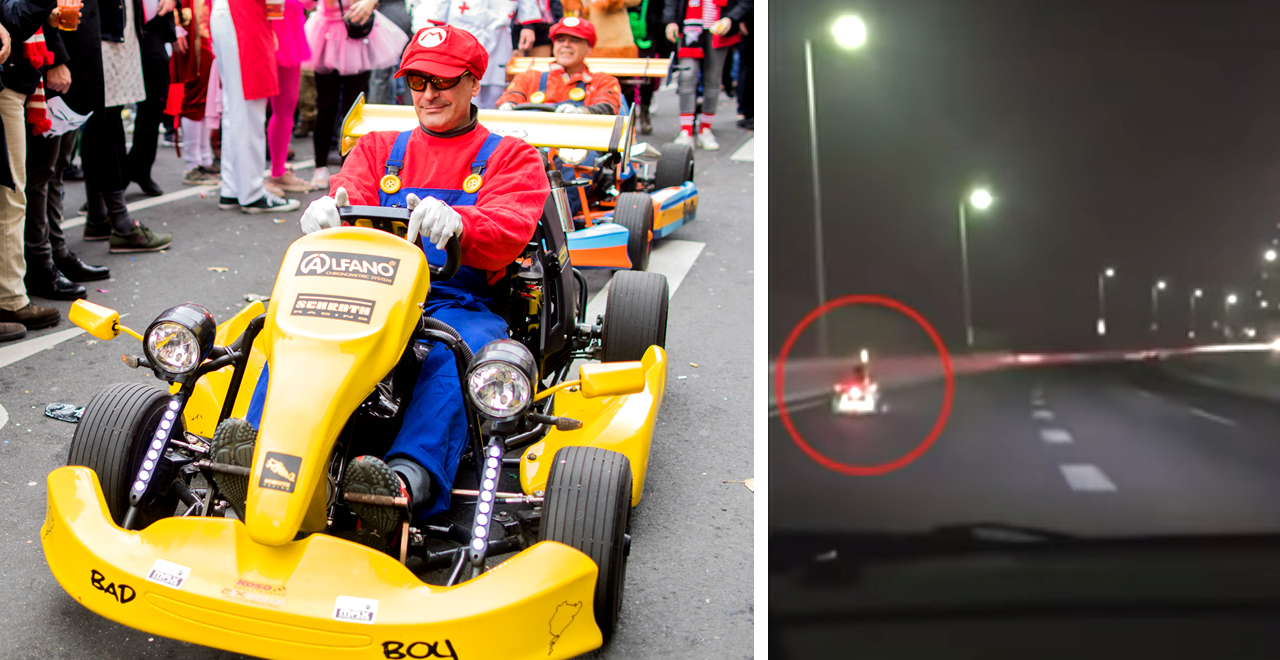 Every single person who has ever played Mario Kart has at some point fantasized about racing around ridiculous tracks, driving the psychedelic Rainbow Road, or throwing a turtle shell at someone in front (or behind) them. Alas, it was only a video game.
Until now!
Our friends in Japan, known for their outrageous game shows and fondness for karaoke, have found a way to make Mario Kart real. In the U.S., go-karts are usually limited to amusement park tracks. But over in Tokyo, they offer go-kart tours to people who want to see the city from a different vantage point. One that might feel a bit familiar to fans of Nintendo's Mario Kart game.
Tourists can rent a go-kart and drive around the city, and many foreign tourists do. They often dressed up as Mario himself, in case you were wondering if they were fans of the video game. The problem is, they cause a lot of accidents.
According to the Japan Times, 50 go-kart related accidents occurred over an 11-month period, specifically late March of 2018 and February of 2019.
Go-kart drivers are not required to wear helmets or seatbelts despite the fact that it's legal to drive at speeds of up to 60km per hour. In the wake of these accidents, 48 of which caused property damage and a mere two of which cause injury, those rules may change as police are encouraging safety measures.
"We want to prevent accidents by collaborating with (go-kart) service providers, as demand from foreign visitors could increase further in the run-up to the 2020 Tokyo Olympics," a senior NPA official said.
Recently, a go-kart driver, perhaps seeking as authentic a Mario Kart experience as possible, was spotted driving on a restricted highway and crossing over Tokyo's Rainbow Bridge. Police attempted to find him, but he must have claimed a speed boost because he slipped away under cover of night.
Next time, they'll need to get Wario on the case.