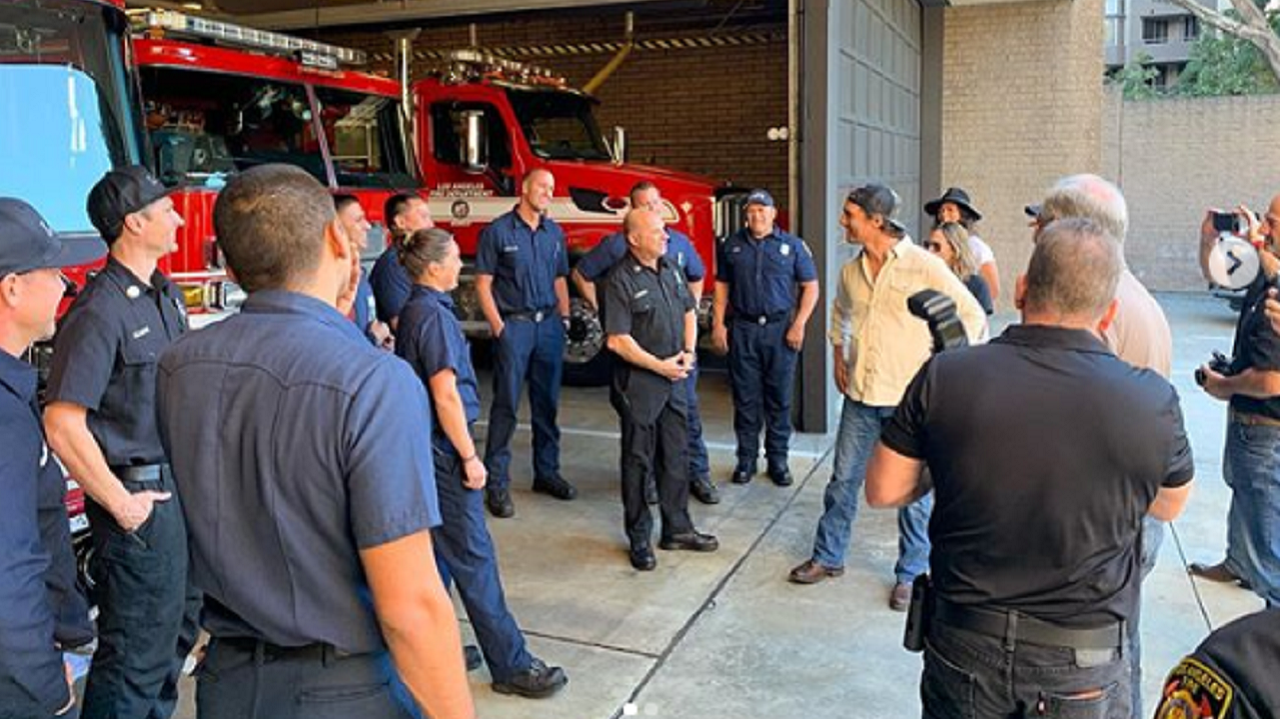 It's not easy being a firefighter. You work long hours, constantly risk your life, and sometimes face blazes the require days and weeks of effort. Like the wildfires that continually rage across California.
Despite many young kids' dreams of becoming a firefighter, most of the time, if a firefighter gets attention, it's for tragic reasons. When fires go out, there's relief but not all that much recognition. That's why it's nice to see them get their due, and a little appreciation. Especially when it's from a celebrity, which immediately amplifies those efforts thanks to some added publicity.
Ironically, it's everyone's favorite burnout stepped up this time: Matthew McConaughey!
The Texan Oscar winner – and Wild Turkey's creative director(!) – teamed up with Operation BBQ Relief and some volunteers from the Wild Turkey organization to help put the firefighters fighting the fires that have been raging across Southern California for the past week. McConaughey helped prepare 800 turkey dinners to be delivered to 20 firehouses in the area, some of which the actor visited himself, chatting with the firefighters and listening to their stories.
Wild Turkey partners with Operation BBQ Relief to conduct an annual "With Thanks" campaign to benefit first responders and will keep it going throughout the rest of the year to help these efforts.
McConaughey recently spoke about "With Thanks" and the terrible coincidence of the fires flaring up as the campaign began:
Little did we know when planning this annual event that California, my second home, would once again be hit with devastating fires.
Being able to provide meals to the men and women who put themselves on the line is an honor for me, Jimmy and Eddie Russell. We are grateful to be here today to say thank you, shine a light on their unwavering conviction, and hopefully inspire others to get involved and help in their own communities.
And the L.A. Fire Department is grateful for the help, sharing a photo of McConaughey chatting with one of their houses.