Mayor Forgets to Disable Mic for Washroom Trip During Meeting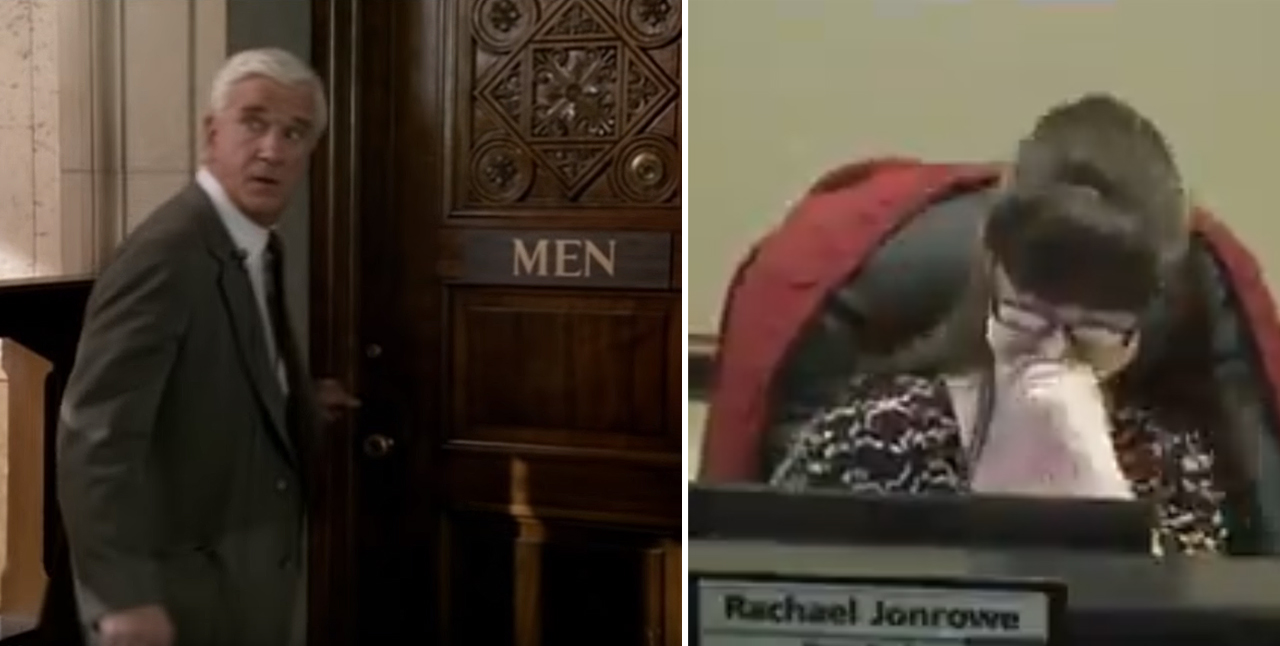 Remember in The Naked Gun, when Nielsen's hapless Frank Drebin uses the bathroom during a press conference about the Queen's impending visit, and he forgets to turn off his mic, treating the audience to a live-stream? Literally?
Something similar happened to a mayor who excused himself from a meeting in order to use the facilities. And he forgot to turn his mic off just like Drebin. The original video (which is several years old) has been remastered with enhanced sound effects. It's currently being passed off as a meeting about coronavirus, but it's not.
Either way, it's hilarious. We'll take all the laughs we can get these days!
He forgets to switch his microphone off after going to the bathroom 🤣🤣😷😷😷😷 #covidー19uk #CoronavirusOutbreak pic.twitter.com/FZ3outRN82

— #Gooders (@8goody3) March 15, 2020