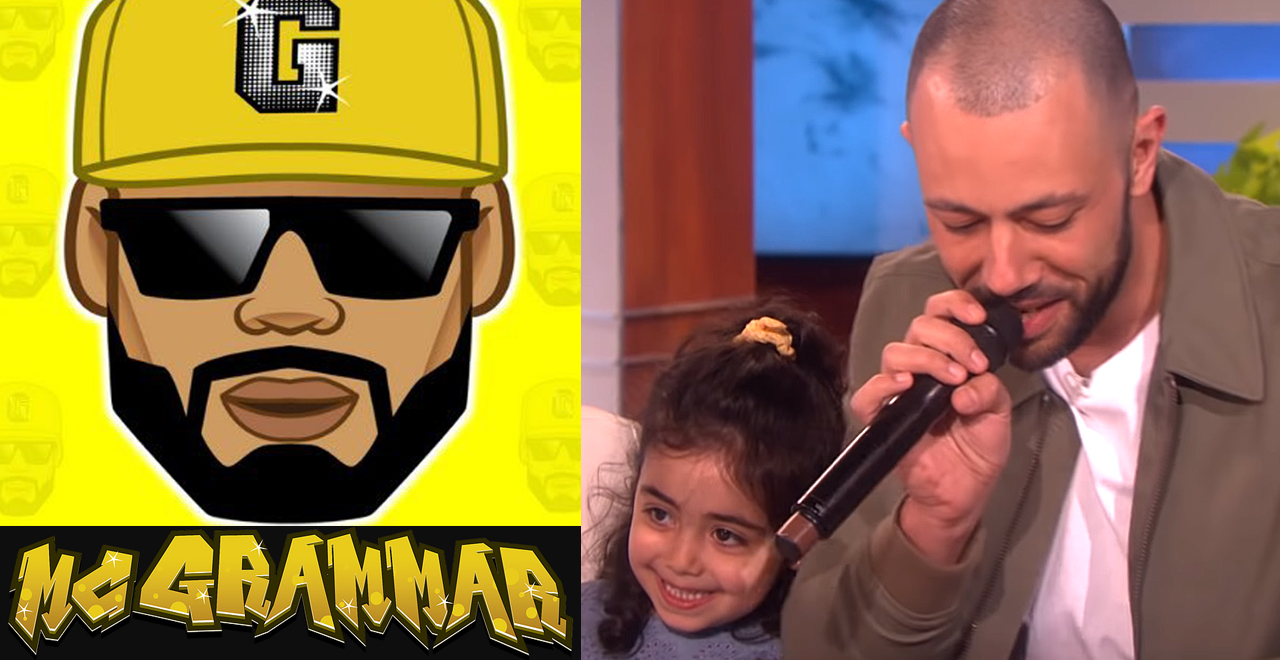 Credit: The Teacher Train/MC Grammar YouTube/Ellen
When you have kids, you can't help lose track of yourself a bit. Caring for little humans is an all-consuming responsibility, especially at first, and when you're adjusting to your new reality, it's easy to lose track of the things that make you, you.
Maintaining your pre-parent personality and interests is vital to having a healthy lifestyle, and the good news is, if you get creative, the things that make you who you are can actually improve your parenting, and vice versa. You can even incorporate your passions into your parenting!
Take Jacob Mitchell, aka MC Grammar, an elementary school teacher in London who uses his rapping skills to make his lessons more entertaining. Jacob recently went viral when he spit fire while reading The Gruffalo to one of his daughters.
The #Gruffalo goes Hip Hop! ???????????? @beatsbydreUK @SBTVonline @GRMDAILY @MacmillanKidsUK @linkuptv @ladbible @thismorning#Edutwitter #ReadingRocks #Edchat #Teacher #PrimaryRocks pic.twitter.com/L3wqcXW88H

— MC Grammar (@MrMCGrammar) April 14, 2019
The video received over 5 million views and caught the attention of The Ellen Show, who brought the rapping dad on the show where he displayed more of his skills via a killer rendition of the classic Dr. Seuss story "Green Eggs and Ham."
The segment from the show has nearly 200,000 views in less than a day as parents and kids alike marvel at MC Grammar's skillz. But please, don't try this at home, because odds are, even if you can do funny voices Jacob seamlessly switches into and out of, you definitely can't touch his flow.
You can check out all his lyrical-grammatical tracks here.