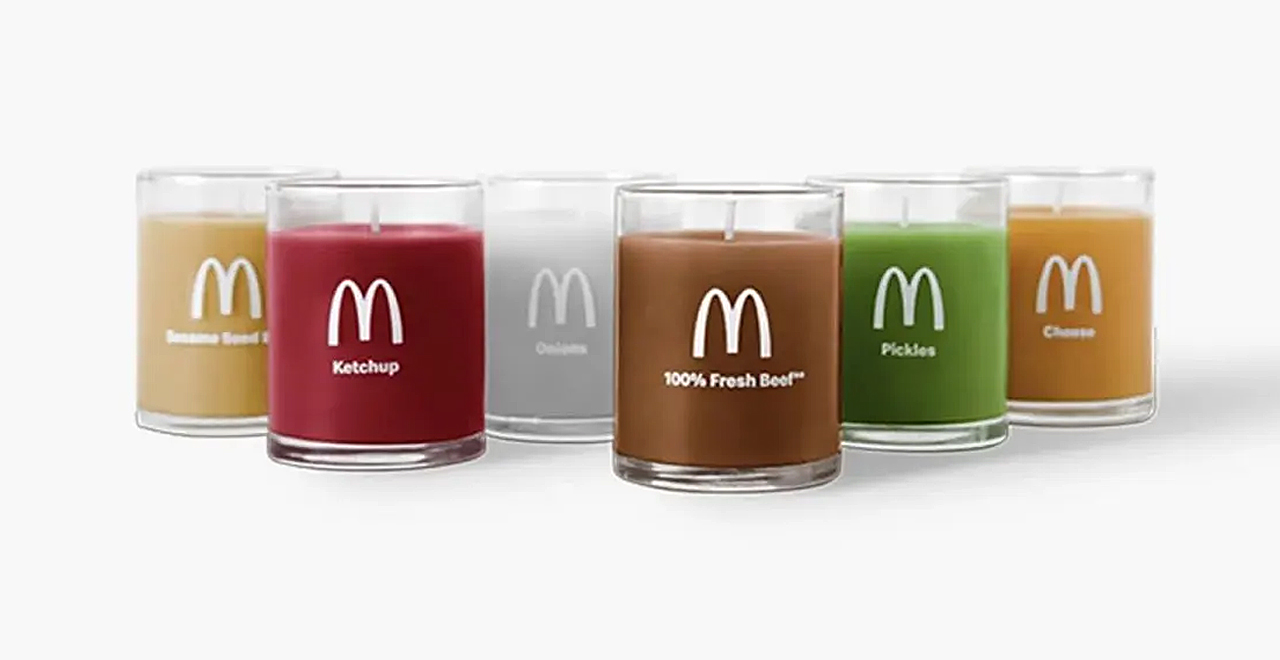 Credit: Mcdonald's
Everyone loves the smell of burgers, this is not up for debate (sorry vegans!). And it's probably not for the aroma, and is instead a pavlovian, mouth-watering response in anticipation of, you know, EATING A BURGER. Well, that is the case no more, as McDonald's is officially releasing burger-scented candles.
Available from the Quarter Pounder fan website, the candles come in a six-pack with each inspired by a Quarter Pounder ingredient: Bun, Ketchup, Pickle, Cheese, Onion, 100% Fresh Beef. You are instructed to burn together for "maximum deliciousness", whatever that means for a candle. And it's pretty outrageous they aren't offering a French fry candle.
A spokesman did say the candles would be "extremely limited" and they are currently listed as sold out on the fansite, so there is no clear evidence this is actually wanted by anyone.
You have to get kinda creative to really see the need.
You get home from work. The house smells like I've been cooking. You ask how my day was. I wink at you & say I have a surprise. I take your hand & lead you into the bedroom. You notice that I've lit six candles to really set the mood. I put on my Ronald McDonald mask and- https://t.co/sRsEnGWL6S

— Roxi Horror 💀🌸 (@roxiqt) February 20, 2020
You can buy the candles, and so much more, from McDonald's Golden Arches store. You could also get a locket or even a Quarter Pounder calendar.
However, if you're in the market for a calendar or other exceptional brand products, head over to The Dad Shop to fill that retail therapy need.
And while a select few may be fired up over burgle candles, I think the rest of us would settle for a consistently working ice cream machine.