Michael Buble Gets Emotional About Son's Cancer on Carpool Karaoke [WATCH]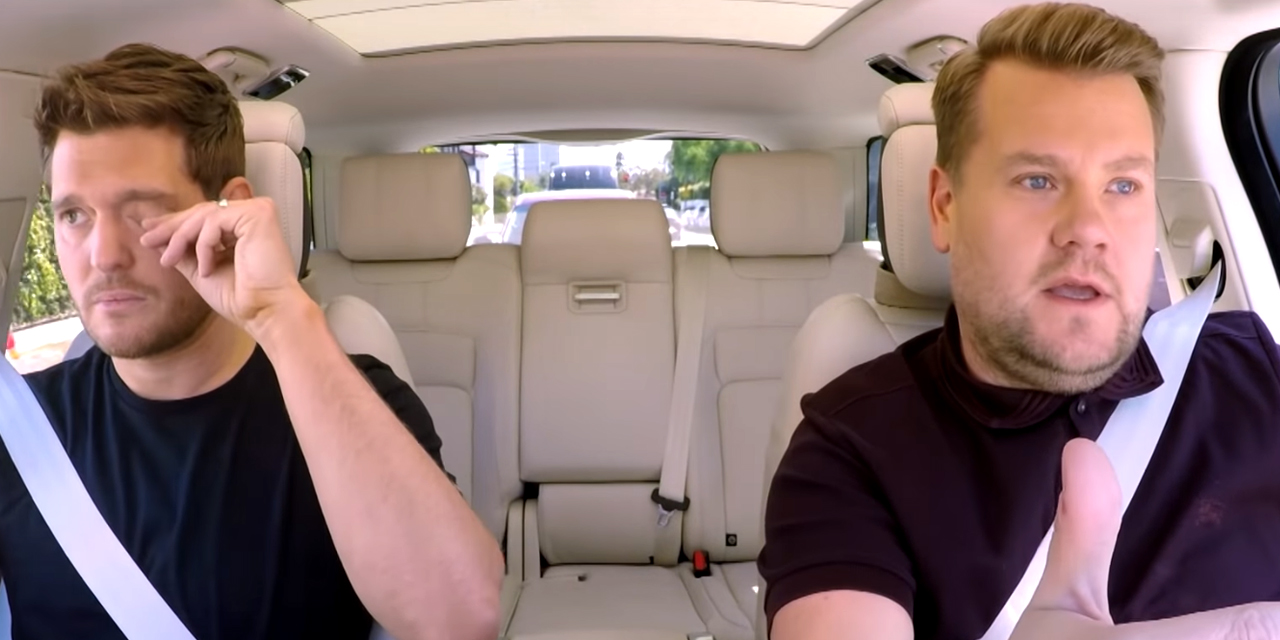 Fuck cancer. That's the first thing, and it would go without saying if it weren't so cathartic to say it. Fuck cancer. And especially fuck cancer when it comes to children.
Watching a helpless child battle the disease is heartbreaking for any parent, and having to endure that struggle in the limelight, when you're a public figure, makes it even harder. Which is why crooner Michael Buble has been out of the public eye for a minute, so much so that rumors about potential retirement have started to, ahem, bubble up.
But the singer went on The Late Show with James Corden to dispel those rumors, and to appear in an emotional edition of Carpool Karaoke to benefit Stand Up To Cancer. The singer ran through his hits while discussing his 5-year-old son Noah's fight against the disease, which was diagnosed in 2016 and is thankfully in remission.
The segment starts the way they usually do, with Corden pretending to give a celebrity a lift and turn on some tunes only to coincidentally land on one of their signature songs, in this case, Buble's "Haven't Met You Yet."
The conversation turns to more serious subject matter when the discuss his son's cancer, which Buble admits is "painful to talk about" and how his "life ended." Wiping away tears, he explains how he and his wife just took it all day by day, with a ton of familial support managed to pull through. It's a tough few minutes to watch, but nothing compared to the years the Buble family has been dealing with it.
The singer admits he's "not OK" even now during son's remission. And then he explains how he tells his son superheroes aren't real, but his son is, and his son is his hero.
He closes the segment with a message of hope and the screen fills with information for people to donate to Stand Up To Cancer.