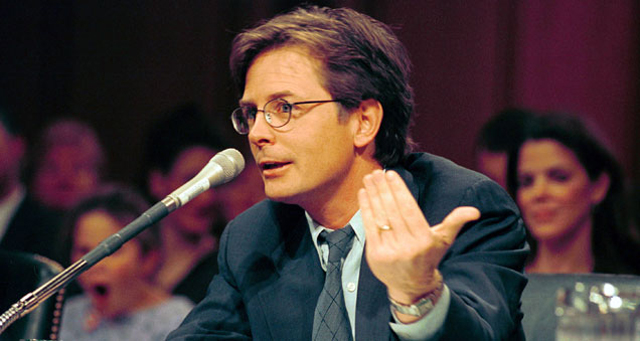 Credit: michaeljfox.org
Beloved Canadian actor, Michael J. Fox recently announced that his foundation is giving away more than $24 million in grants for the research and treatment of Parkinson's disease.
The actor, who is best known for his starring roles in movie classics like Back to the Future and Teen Wolf, as well as Spin City and a more recently, a recurring role on the TV show, The Good Wife,  was diagnosed with young-onset Parkinson's disease in 2000.
That same year, he launched the Michael J. Fox Foundation for Parkinson's Research, which has since become the world's largest nonprofit for Parkinson's research. Since 2000, The Michael J. Fox Foundation has funded more than $800 million in Parkinson's research.
The new donation is being distributed in the form of 127 grants for projects seeking to understand, diagnose, treat, and study the progression of the disease. "All of our funding is focused on our mission to find a cure for Parkinson's and to improve quality of life for those living with the disease today." reads the official statement from the foundation's announcement.
Parkinson's Disease is a progressive disease of the nervous system and its symptoms include tremors, muscular rigidity, and slow, imprecise movement, and mostly affects middle-aged and elderly people. Early warning signs include tremors while resting, a loss of smell, or dizziness. For a full list, check out Parkinson.org
Associate professor of molecular science Justin O'Sullivan, at the University of Auckland and his team are one of the grant recipients. He said, "For us, this grant is an amazing opportunity to investigate a disorder that has a huge impact on people. We hope to make insights that ultimately make a real difference to patients."