Michael Keaton Brings Down House At College Graduation With Just Two Words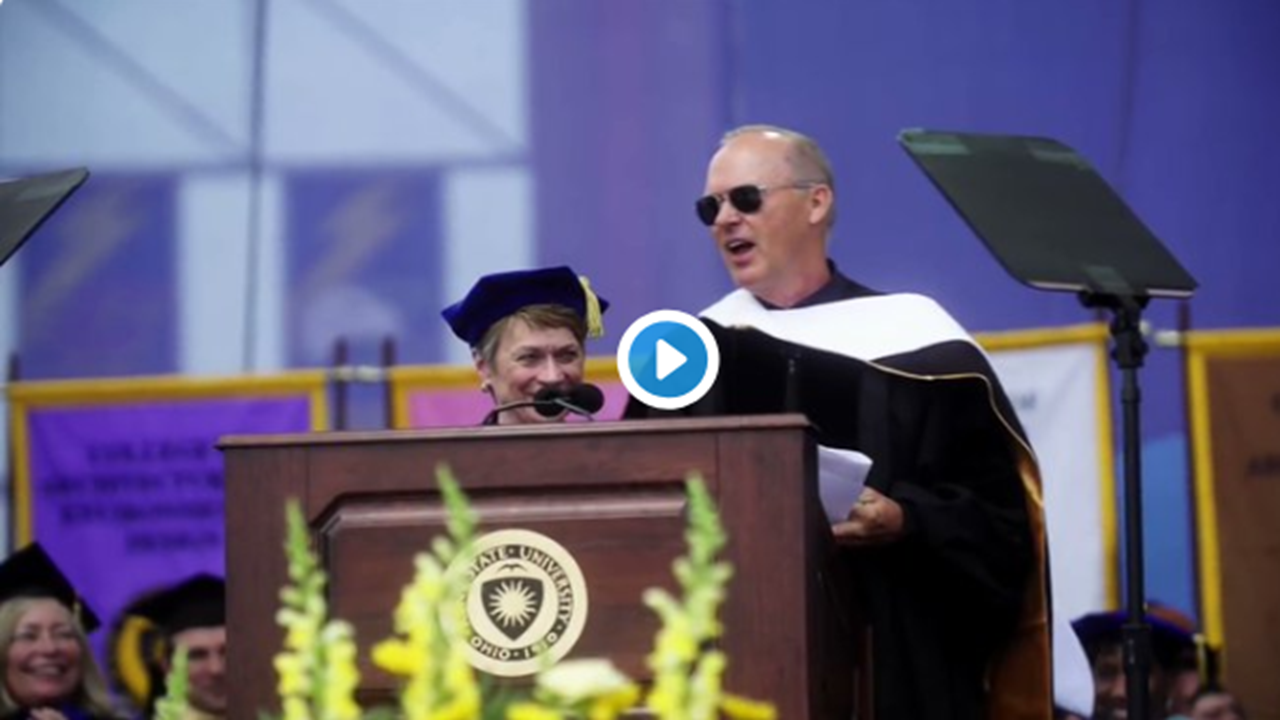 In this age of comic book-dominated multiplexes, it can be hard to remember that there was once a time when superheroes weren't always the cultural force they are now.
There was but a small group of pioneers taking caped crusaders to the big screen, and for many of us of a certain age, those original actors will always be the ones most synonymous with their super-powered alter-egos.
Michael Keaton was one of them, helping usher in the modern-era of the superhero movie with his turn as Bruce Wayne's vigilante, and 30 years later, he hasn't forgotten it. And judging by the way he closed his commencement speech at Kent State's graduation ceremony, he doesn't want us to forget it either.
Michael Keaton closed his commencement speech at Kent State with "I'm Batman."

And this is why Michael Keaton is the best. pic.twitter.com/20H1B99aCl

— TODD SPENCE (@Todd_Spence) May 16, 2018