Middle-Schooler Finds Giant Megalodon Shark Tooth on Beach [VIDEO]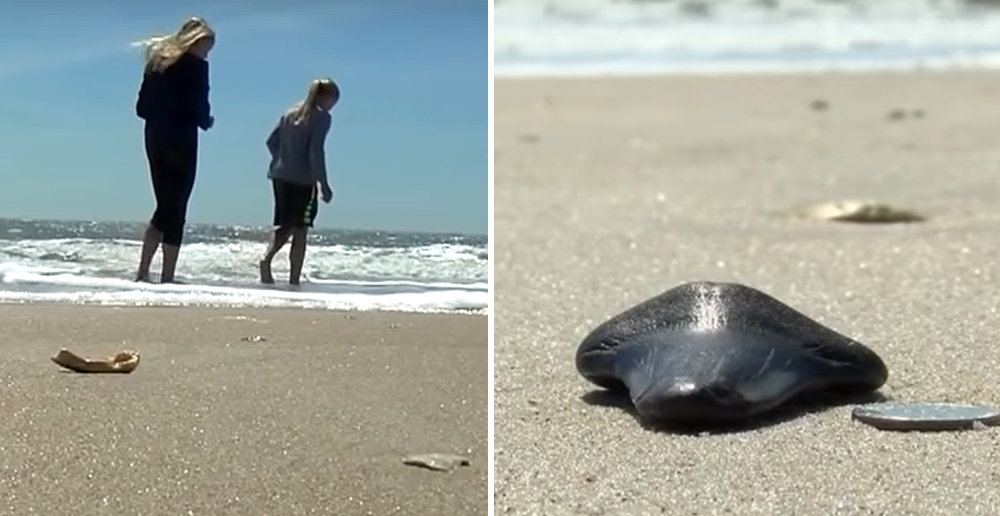 When I was a little kid, I used to hunt for arrowheads in the woods behind my house. At one point, I even got a metal detector to hunt for who knows what. I think I'd seen Goonies a few too many times; needless to say, I never found shit.
Sometimes people do though, like a middle-schooler in North Carolina who stumbled on something pretty mega during spring break with her parents.
Avery Fauth got her interest in shark teeth from her dad, who's been hunting for shark teeth – and one particular kind of tooth – for 20 years. His three daughters have picked up the mantle, and Monday, on North Topsail Beach, Avery hit pay-dirt!
"I'm looking around and I see something buried in the sand. I uncovered it and it keeps coming, and it's this big tooth, and then I hold it up and I'm screaming for my mom," she told WECT.
She found the tooth of a megalodon, the largest shark ever recorded, and which went extinct millions of years ago (with absolutely zero help from Jason Statham).
"I was pretty surprised [that she found one]. I've been looking for 25 years and I haven't found anything," Fauth's dad said. "I was really shocked and excited for her that she found something that big."
The Fauths ended up digging up a bunch of other teeth as well, five in total, including a few from great whites. But there was only one megalodon tooth.
"I was just like is this a dream, because I didn't believe I found it, and then I took it out and it was one [a megalodon]," Fauth said. "They're really rare to find and they're some pretty big teeth and they're pretty cool."