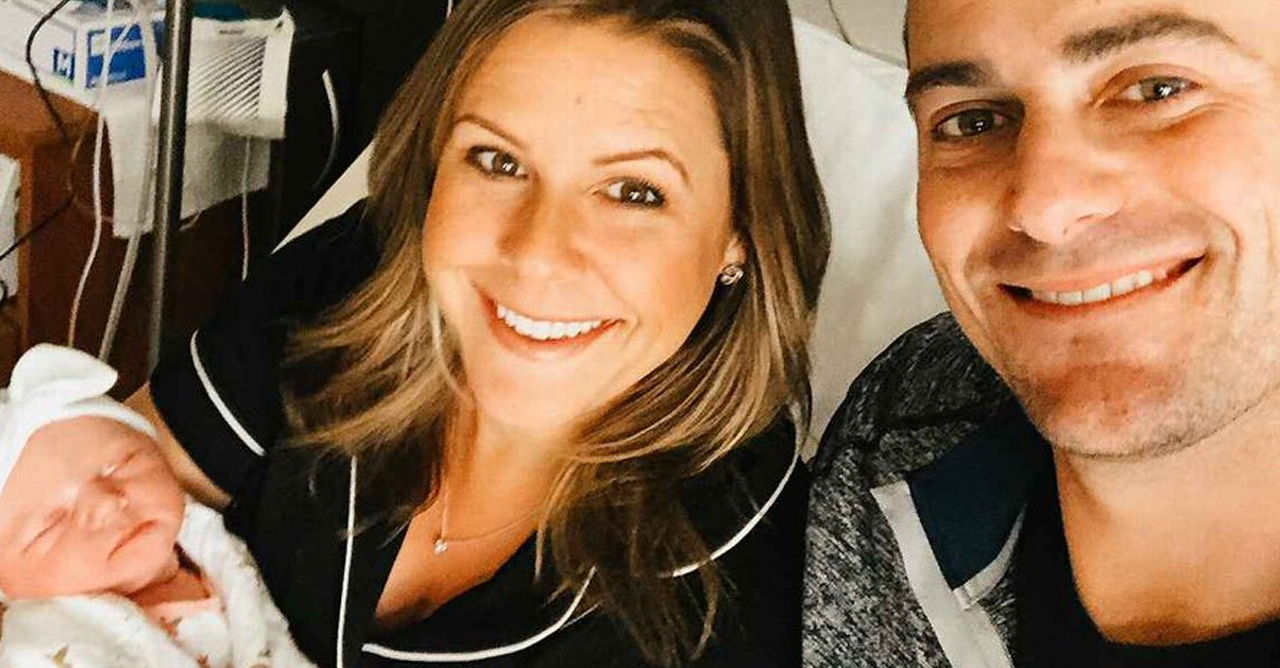 Credit: Twitter/JeffPassan
Being there for the birth of your child is an incredibly emotional, special time for parents. And one professional baseball player reinforced how important those moments are when he skipped game 1 of the National League Championship Series so he could be there for the birth of his daughter.
Washington Nationals closer Daniel Hudson showed he has his priorities straight when he skipped the huge clash to be there for his family.
Three days, two plane rides, one baby, zero regrets (and lots of Taco Bell Meximelts): What life was like during Daniel Hudson's mad 48-hour dash and understanding why his choice to miss Game 1 of the NLCS wasn't much of a choice at all.

Story at ESPN: https://t.co/cD8ky7cDVz pic.twitter.com/z32NtXXVKr

— Jeff Passan (@JeffPassan) October 14, 2019
"My family is top priority for me. I heard somebody say one time, 'Baseball's what I do, it's not who I am.' And kind of once you have kids, or once I had kids, it really resonated with me," Hudson told ESPN.
The move was criticized by a few curmudgeonly old baseball people, who think sports are more important than everything. Hudson did have the full backing of his team though. His manager told him to not have any second thoughts about taking care of his family. His teammates also went strong in their defense.
Sean Doolittle has some choice words for those who question Daniel Hudson's priorities: https://t.co/Q4mh3qEqrt pic.twitter.com/nL1ImZcbsl

— Sporting News (@sportingnews) October 13, 2019
Teammate Sean Doolittle put it into perspective better than anyone, with a straight fire quote about what professional athletes sacrifice, and where the line needs to be drawn:
"If your reaction to someone having a baby is anything other than, 'Congratulations, I hope everybody's healthy,' you're an a——. As important as our careers are to us as players, nothing is more important to us than our families. Our careers will end someday, but family is forever."
"We sacrifice so much and we miss so much during our careers. We miss graduations and weddings. Lots of players might miss their kids' first steps or first words. They're gone six to eight months out of the year and can't take their kids to school or help their wives with taking care of the kids. So when he said, 'Hey, I need a day to be with my family because my wife is about to give birth,' it was a no-brainer for me, and we focused all our energy on picking him up."
The team rallied and picked up the win while Hudson was away. And the critics that did speak up, prioritizing baseball above everything else, were pretty much routinely mocked by the rest of the Internet.
this did not age well at all. https://t.co/XZB6CIDPyL

— Alexis Ohanian Sr. (@alexisohanian) October 12, 2019
Daniel Hudson skipping Game 1 should be a lesson for everyone. Chances are if the Nats can get by without him for a day, your office can get by without you for a day. Go do life stuff. Take a mental health day. Keep your cough at home. Everything will be fine.

— DL (@davelozo) October 12, 2019
Daniel Hudson nails down the save.

As my Twitter-less friend Matt Crossman said, "He's had as many kids this weekend as the Cardinals have had runs."

— Ryan Fagan (@ryanfagan) October 12, 2019
The Nationals got the W, Hudson got to be there for the birth of his daughter, the dad returned for game 2 and earned a save, and most important of all, the haters struck out.