MLB Rookie Gives Supportive Parents Christmas Gift of a Lifetime [WATCH]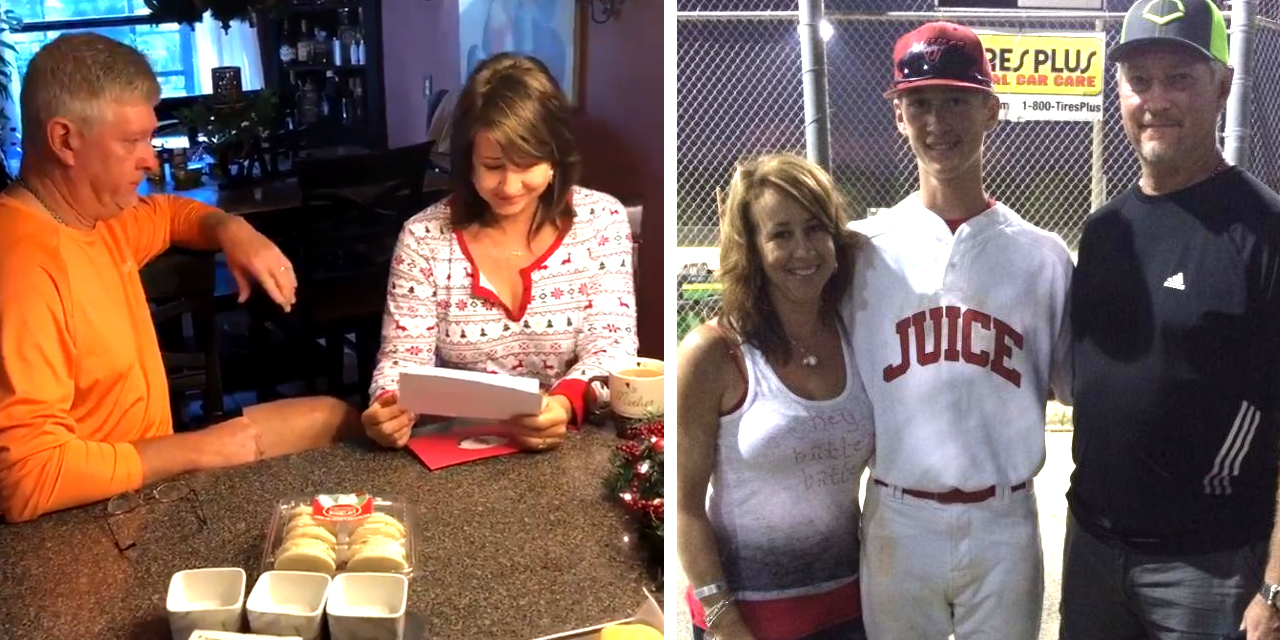 The dedication and sacrifice required to become a professional athlete is impossible to overestimate.
The hours of practice, the cost of equipment, the years and years of playing and learning and exercising and getting better and better; all in the hopes of getting drafted to play a sport for a living. And that's just the kids.
The parents of a kid with athletic dreams are nearly equally involved in helping their son or daughter see it through, especially in those early years, when s/he needs a ride to and from practice, or a new jersey, or some skates, or a bigger glove. Young kids rely on mom and dad for all kinds of support, including emotional support as they compete and weather bad games and tough losses.
One young baseball player, drafted by the Kansas City Royals this summer, knows how important his parents' own dedication and sacrifices were to realizing his dream of becoming a major leaguer.
Wouldn't be where I am today without the support and guidance this man has gave me. Happy birthday pops, love ya! pic.twitter.com/kMTuQ6YzzQ

— Brady Singer (@Bsinger51) August 7, 2015
Wouldn't be where I am today without a mother like you. Happy Mother's Day! @yamahaleesburg pic.twitter.com/aGOLga8cvW

— Brady Singer (@Bsinger51) May 10, 2015
Then during Christmas, after he signed his rookie contract, he made sure to pay them back for the money they spent on traveling to his games, buying his gear – and Gatorades – and more.
Brady Singer was a first-round pick, and just about the first thing he did upon achieving his dream of becoming a major league pitcher was make sure his parents know he is aware of how often they put him and his dreams first and how much they mean to him.
So he did what he can to give them their dreams back with the gift of a lifetime.
Today is very special to my heart. To give back to the two people who have given up everything to support my brother and I. I can't thank them enough. Love you Mom and Dad pic.twitter.com/AFHi2Xma0c

— Brady Singer (@Bsinger51) December 25, 2018
What a wonderful way to recognize your parents' role in your success. Brady could walk every better he sees, he's already pitched a perfect game.