Mortal Kombat Let a DJ Voice Sub-Zero and Got a Cold Response From Fans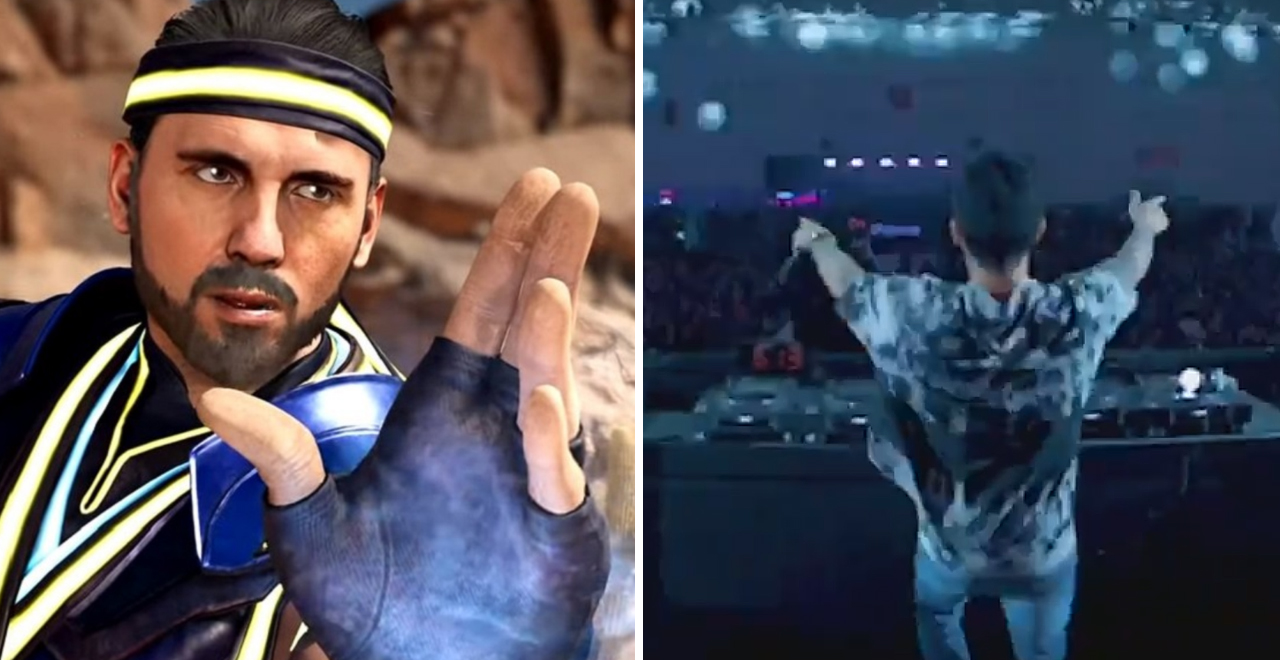 Years ago, around the time George Lucas re-released the original Star Wars trilogy with strange new flourishes – including a bizarre musical number on Jabba's barge, and then followed those debacles up with the Star Wars prequels and a misbegotten sequel to Indiana Jones, fanboys online started using a phrase to describe what the director had done.
They claimed that Lucas had basically ruined their childhood by mangling the beloved movies and characters they'd grown up with and felt a strong connection to. Overdramatic, yes, but it's a good indication of the ownership fans feel to their favorite properties, from movies and TV shows to books and even video games. Video games like Mortal Kombat, which is currently on the receiving end of a new round of pop culture criticism for a change to one of the character's voices.
Mortal Kombat 11 comes out on August 22nd, and one of the latest version's updates includes DJ Dmitri Vegas stepping in to voice Sub-Zero, one of the game's iconic fighters.
DJ @dimitrivegas as Sub-Zero! Free skin featuring his likeness and voice available to all players on August 22nd for @MortalKombat 11. #MK11 pic.twitter.com/rQGlfcHvTB

— The Kombat Tether (@TheKombatTether) July 22, 2019
Vegas is clearly excited about his inclusion in the game, and the music he helped create for the property.
To celebrate my upcoming "Sub-Zero" playable character in #MortalKombat 11, we decided to release the music we did for the #MK11 trailer, along with a ???????????? clubmix! We've been fans of the game since forever… retweet if you're too ???? pic.twitter.com/S7VQEVDiwF

— Dimitri Vegas (@dimitrivegas) August 9, 2019
Unfortunately for the DJ, a few clips featuring his voice-work have been released, and fans are less than pleased with his tone and delivery. Some are trying to be diplomatic, but their feelings are clear…
Presented without comment. pic.twitter.com/CQNtOfGuRJ

— Raphael Bleu (@SpinkyRB) August 16, 2019
Others aren't holding back.
Y'all it's so bad I cannot???????? pic.twitter.com/furWCWKKwq

— Valette (@Val_Diamonds) August 15, 2019
//After hearing Sub Zero's new voice. pic.twitter.com/GvNua5NfKc

— Jade (@EdenianGeneral) August 16, 2019
He's being compared to a puppet:
Yoooo why does he sound like yoda ???????????????????? https://t.co/uZ16Opc7Hc

— ????????Noble|SylverRye???????? (@SylverRye) August 16, 2019
One person explained why it hurts so bad:
Steve Blum (Sub Zero's voice actor) is one of the most iconic voices of all time. That's why dimitris voice hurts extra bad lo

— Cream (@RagingRicans) August 16, 2019
At least some are looking at the bright side:
Not gonna lie. I'm completely in the 'It's so bad it's good' camp when it comes to the Dimitri skin and voice. I legit love it because of how fucking awful it is.

— Sub Zero main since 1993 (@Harperlarp) August 16, 2019
Thankfully, no one has called for the game's makers to FINISH HIM! But there's still time…