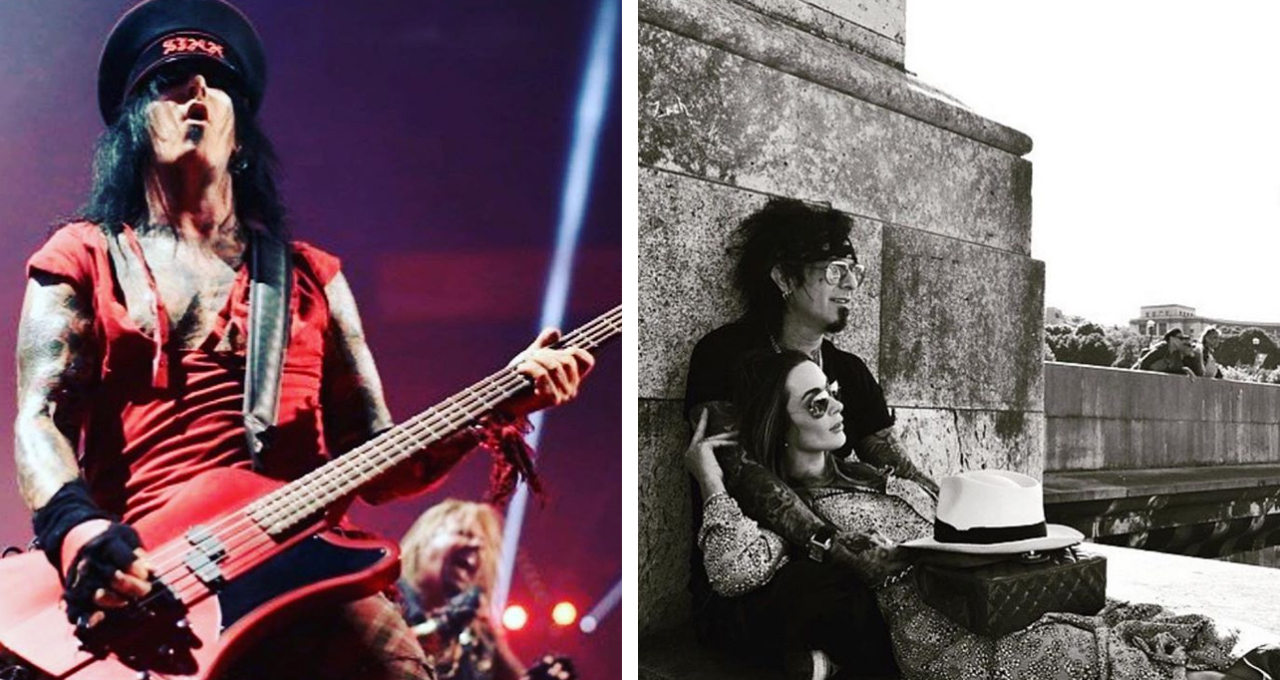 Credit: Instagram/how2girl
Being a rock star is also a young man's game, despite the Rolling Stones. Touring, partying, staying up late; these things are a lot easier when you can function on a few hours of sleep and your hangovers don't last two weeks!
Parenting is also a young man's game, despite MTV's Teen Mom. Kids are exhausting, sleep is rare, and your energy dwindles by the day. Most of us have kids when we're not quite young men anymore – having kids when you're truly young is problematic in plenty of other non-energy-related ways – but there are times I, for one, wish I'd had my kids in my twenties.
Nikki Sixx, like Mick Jagger before him, is bucking both of those trends, by continuing to rock out with his band Motley Crue, and having a kid at 60. Another kid. A fifth kid! Someone better kickstart his heart!
That's right, Nikki, the non-frontman, non-Tommy Lee, non-monster-looking (sorry Mick Mars) member of Motley Crue, is having his fifth kid at the age of sixty. And much like Mick Jagger's running mate, Keith Richards, Nikki is something of a medical miracle, in that this special delivery is coming after the bassist's vasectomy. Well, maybe not a miracle, as he got his vasectomy reversed, but the last time he became a dad was nearly 20 years ago. His four kids, three with Playboy Playmate Brandi Brandt and one with actress Donna D'Errico, range from 18 to 27.
Sixx's wife, Courtney is only 33, nearly half his age and with far fewer children. So while it may be the same ol' situation for the rocker, it's a brand new one for his wife. This will be her first child.
"What a great way to start off 2019 for Courtney and me," Nikki told PEOPLE. "I am so excited knowing that I'm not going to be touring during the pregnancy, which makes it even more special."
Parenthood was always in the cards for the couple, who have been married five years.
"We have been talking about having a baby since we met and were married almost five years ago," Courtney explained.
Says Nikki, "My wife is going to make the most amazing mom ever and our whole family is beyond excited."
On with the show!