NBA Players Step up to Provide Financial Help for Arena Employees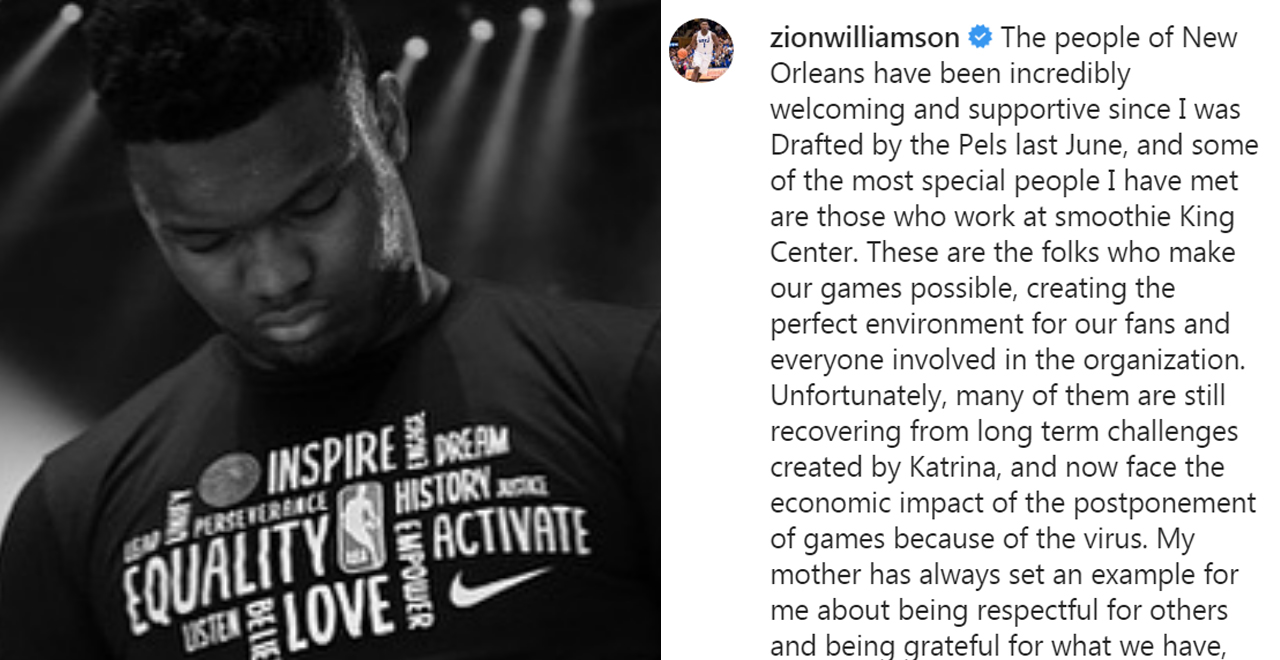 One of Mr. Rogers' most famous quotes references times of crisis and tells us to look for the helpers. The COVID-19 Coronavirus outbreak certainly seems to fit the bill, with every day bringing more harrowing numbers, more alarming news, and more fear and stress.
Last week, the NBA suspended play, and while most of the athletes who run the floor every night should have no trouble paying their bills, there are countless people who work in the arenas where NBA teams play their games that might struggle without their paycheck. Thankfully, many of the NBA's well-paid players are stepping up to look out for those employees, when they need it most.
We've already written about Cleveland Cavalier Kevin Love's donation of $100,000 to help arena workers, and now other players across the league are following suit.
The league's reigning MVP, Giannis Aneteokounmpo of the Milwaukee Bucks, matched Love's donation for employees of Milwaukee's Fiserv Forum.
It's bigger than basketball! And during this tough time I want to help the people that make my life, my family's lives and my teammates lives easier. Me and my family pledge to donate $100,000 to the Fiserv Forum staff. We can get through this together! 🙏🏽

— Giannis Antetokounmpo (@Giannis_An34) March 13, 2020
Blake Griffin did the same thing for workers at the Detroit Pistons' arena, pledging $100,000 to them. And New Orleans Pelicans rookie sensation Zion Williamson posted on Instagram that he was going to cover the salaries of his arena's employees for the next 30 days.
And the entire Golden State Warriors organization has pledged $1 million to disaster relief for Chase Center employees. Other teams across the league are also donating money to assist their employees.
This work stoppage isn't easy for anyone, and that includes the players themselves. But it's nice to see so many of them stepping up and helping out those who need it a little bit more than they do.
Here at The Dad, we hope you, your families, and communities stay safe and healthy during the COVID-19 pandemic. For the latest information, please utilize online resources from local public health departments, the Centers for Disease Control, and the World Health Organization to remain as informed as possible.