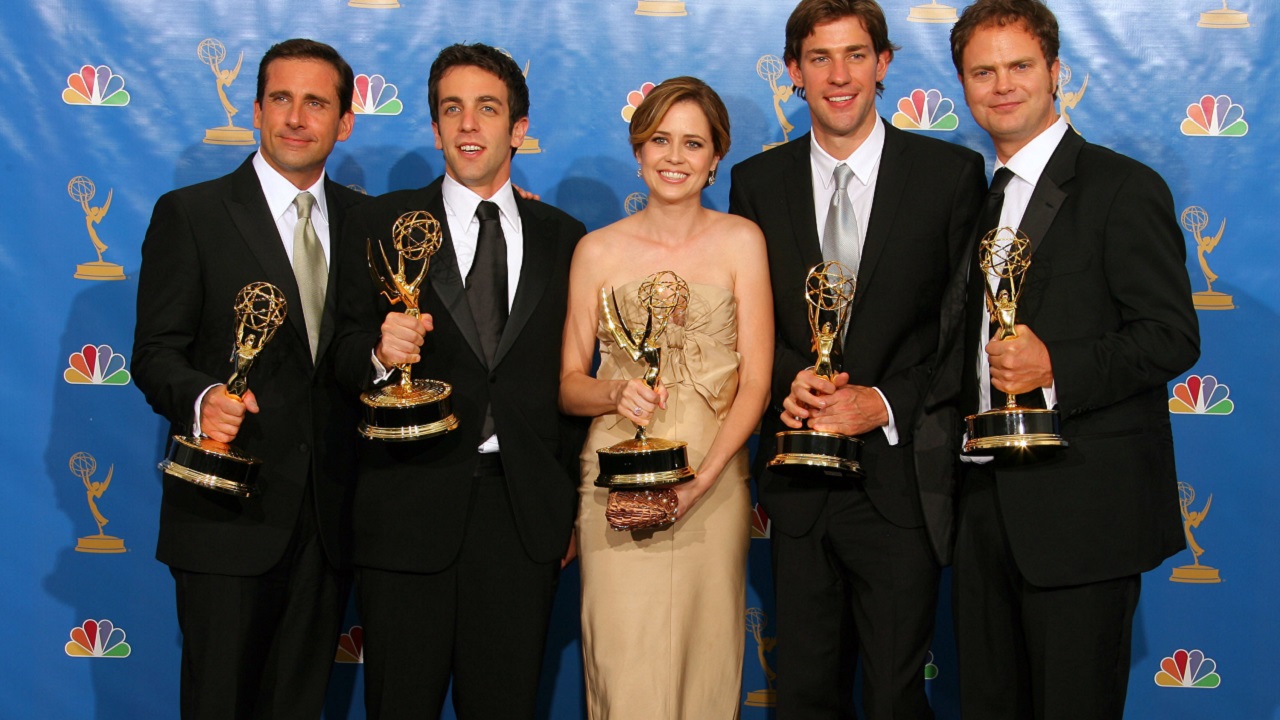 Credit: Getty Images/Mathew Imaging
The network is considering bringing the show back
Remember The Office? Mega-popular sitcom about workplace hi-jinx? Based on a British production from Ricky Gervais? Starred Steve Carrell?
What am I saying, of course you remember The Office. It just ended. I feel like the finale was on last night! Anyway, they might be bringing it back. Without Steve Carrell. For some reason.
TV Line's Michael Ausiello broke the story yesterday, about NBC's plans to bring the show back with a mix of old and new characters.
Presumably, with Steve Carrell gone (actually having left the show before it even ended its run), John Krasinski directing movies and going full action-hero for Amazon, and other stars like Ed Helms, Elle Kemper, Mindy Kaling, and more having moved on, the best you're gonna get is Stanley griping in the background. And maybe Dwight.
"We often talk about The Office," an executive at NBC told Deadline. "I've talked to Greg [Daniels] four times over the past few years. It's always, 'Maybe someday, but not now'. There is certainly an open invitation, but we don't have anything happening right now. If he wants to do it, I would do it."
Apparently that time is now, as the network is supposedly already looking for a new head of the Scranton office.
How does Twitter feel about this news? Probably the same way you do: not good.
The Office 2: In This Economy?

— meaning machine (@EricThurm) December 19, 2017
If the original series taught us anything, it's that you should not make The Office without Steve Carrell.

— Matt Scalici (@MattScalici) December 19, 2017
I love 'The Office' more than almost anyone and think this is a terrible idea.
The finale stuck the landing perfectly.https://t.co/emuhyEGxcR

— Corbin Reiff (@CorbinReiff) December 19, 2017
Of course, the negative expectations haven't doused the internet's creativity, and several people speculated about what story lines the new series might tackle. Because all jokes about how recently the show was still on the air, things have changed a fair amount over the past few years.
Dwight invests in Bitcoin. Pam opens up an Etsy shop. Michael gets an an Amazon Echo, tells dirty jokes to Alexa in the office. https://t.co/r2nKi3I788

— Madeline Hill (@mad_hill) December 19, 2017
other new The Office features: more jokes about student debt, more anonymous contract workers, one of the characters is a social media manager https://t.co/VIe5bkrMrS

— Kathryn VanArendonk (@kvanaren) December 19, 2017
Plenty of fertile ground! Here's hoping that after the events of this past year, no one is running around yelling at "That's what she said!" At least not without immediately getting fired.
I leave you with a plea that might as well apply to every sequel, reboot, and remake Hollywood churns out:
Don't revive The Office. Make the next The Office.

— Michael Baumann (@MichaelBaumann) December 19, 2017