New Behind the Scenes Star Wars Clip Hints at the Return of Ewoks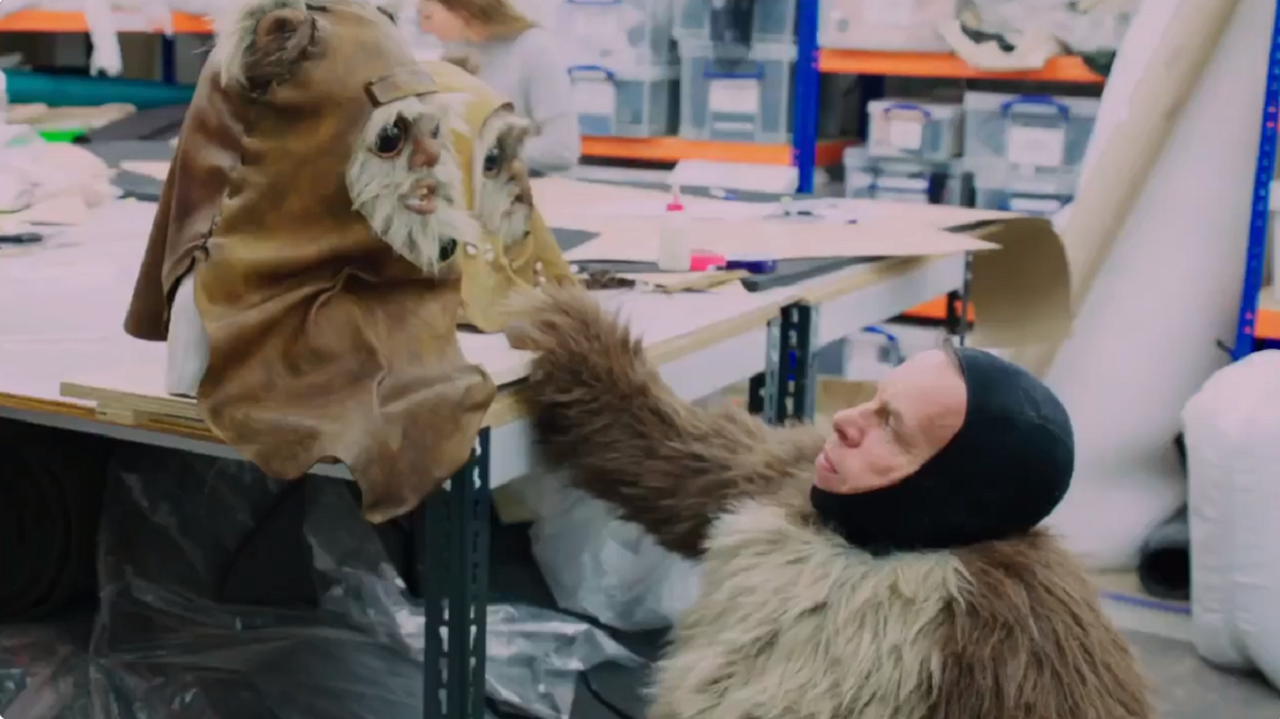 Before the new trilogy was born, before the prequels were released, before Greedo shot first and ruined our childhoods, the most maligned aspect of the beloved Star Wars universe was probably the Ewoks.
Those cuddly teddy bears who suddenly found themselves key players in a galactic civil war seemed a tad out of place, and to the more cynical among us, felt like a blatant play for merchandising. Not that Lucasfilm needed any help in that department.
The new trilogy, shepherded by Kathleen Kennedy and JJ Abrams, is no stranger to merchandising (Star Wars mascara, anyone?), and has had its share of cutesy characters, from BB-8 to The Last Jedi's porgs. But despite bringing back nearly every other beloved character from the original trilogy, including C-3P0, R2D2, Admiral Ackbar (Rest In Power), and Lando Carlissian, it has thus far been devoid of Wicket and his Endor friends.
Until now. Maybe.
In the new behind the scenes featurette teasing The Rise of Skywalker's release,and the end of the saga that started 40+ years ago, eagle-eyed viewers can spot actor Warwick Davis in full costume as Wicket the Ewok, leading many to speculate that the adorable forest dwellers will return. Maybe they'll once more play an integral part in dismantling the evil Empire's (sorry, First Order) grip on the galaxy!
It's not exactly definitive; Davis might have been dressing as Wicket for any number of reasons, but it's enough to get the rumor mill churning.
Keep an eye out for this at around the 2:44 second mark. Let us know: Do you want the Ewoks to return? Should Disney+ give Wicket his own show? Is it time for an Ewok Jedi?
"Episode 9 will be the conclusion of a story over 40 years in the making." See #StarWars: #TheRiseOfSkywalker in theaters December 20. pic.twitter.com/i7658f5iFs

— Star Wars (@starwars) November 29, 2019