New Dad Rewarded with BMW After Driving Burning Car Away From Hospital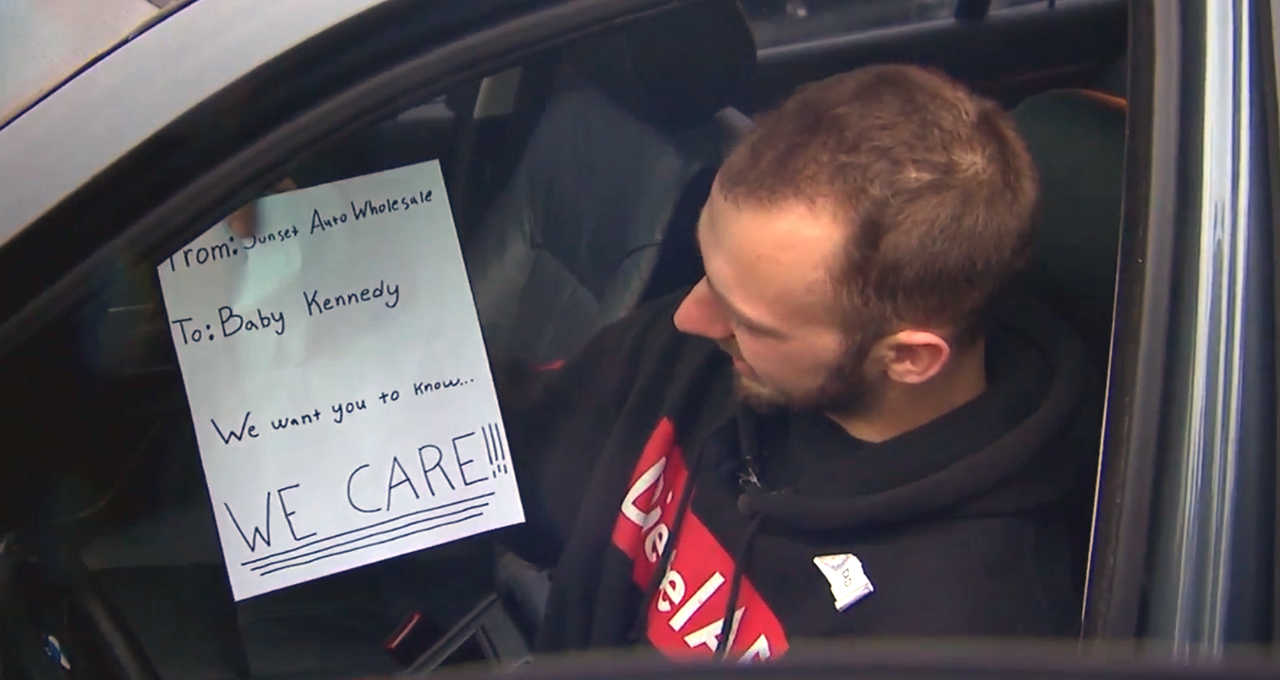 Usually, when your wife has just given birth to your first child, that's the most memorable thing that happens to you that day. But one brand new dad had something else to attend to, and boy, are we glad he did!
Travis Trent was at the Good Samaritan Hospital in Tacoma, Washington for the birth of his baby when his car caught on fire in the parking garage. Hey Travis! It's natural to want to celebrate the birth of your first kid with some fireworks, but most of us stick with a cigar!
He was parked in the garage when his dashboard started to smoke. Rather than make a run for it, lest his car explode, the new father drove out of the garage to protect the other cars.
"And so I said 'this ain't happening here' and pulled out and tried to get to the top and made sure I got my girlfriend's makeup and car seat out of the car," he said.
His car was completely burnt up, but my man managed to save his wife's makeup – and the all-important car seat. This guy is a true hero. Even the fire department, which advises against driving a car that is on fire, thinks so.
"But the fact that he did it and didn't get injured and saved potentially thousands and thousands of dollars in damage to the parking structure, not mention the cars he was next to, is pretty incredible," Capt. Darrin Shaw of Central Pierce Fire & Rescue told KOMO.
Local auto shop Sunset Auto Wholesale was impressed too, having heard the story from Travis's brother, one of their salesmen. They happened to have the same model car on their lot – a BMW 528 – and decided to donate it.
They presented Travis with the car on the Friday after Christmas, with new baby Kennedy there to witness it.
"Oh man. No way. No way," said Trent reaching in and finding a note that read, "From Sunset to Baby Kennedy. We want you to know we care."
A new baby wasn't Travis's only Christmas gift.