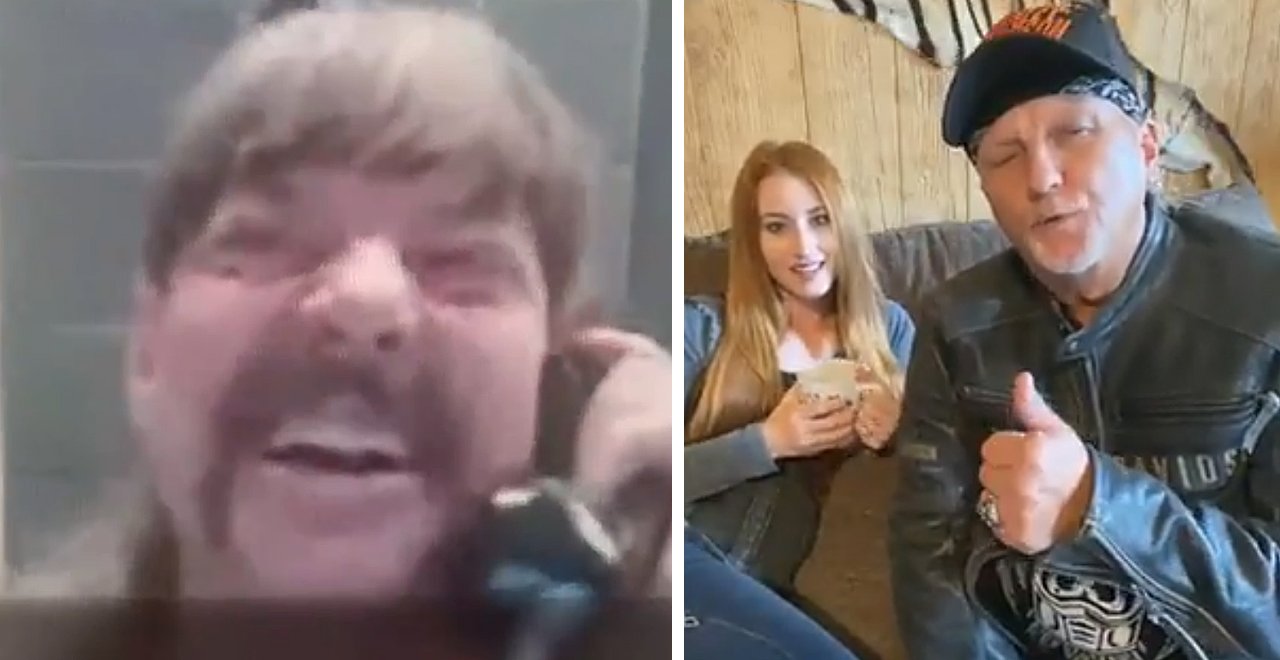 Credit: Twitter/Netflix/redturn2
Hey all you cool cats and–
I'm sorry, I can't finish that with a straight face. But you know the rest. If you don't, proceed with caution as there are spoilers ahead.
Obviously, like everyone else I binged Netflix's Tiger King docuseries, about the flamboyant and absurd Joe Exotic, his zoo, his vendetta, and the various people in his orbit. Including, obviously, Carole Baskin, who her rivals claim is responsible for the disappearance of her missing husband.
The series was seven episodes long, and it lit social media on fire. Viewers couldn't look away from the train wreck, which began by focusing on Joe Exotic and his zoo, but quickly became about the seemingly hypocritical Carole Baskin, an activist attempting to end the captivity of big cats even while she ran a zoo of her own. The show got weirder and weirder as it went, with various crimes, an accidental suicide, a run for governor, and multiple phone calls from jail eventually helping fill out the run time.
Turns out, the show wasn't over. Jeff Lowe, the sketchy Affliction-wearing angel investor who took over/stole Joe Exotic's zoo right out from under him, shared the news that a new episode of the doc was coming.
Justin Turner, of the Los Angeles Dodger, share Lowe's video, which apparently originated on Cameo. In the video, Lowe says that some brand new Tiger King content is coming.
"Netflix is adding one more episode. It will be on next week. They're filming here tomorrow," Lowe said in the video.
So our friend @christie_dish listened to the podcast, @HoldingKourt and after last weeks episode decided to send us this!!!

🚨BREAKING NEWS FOLKS🚨

There will be 1 more episode of #TigerKing [email protected] pic.twitter.com/YeRSIlDKTJ

— Justin Turner (@redturn2) April 4, 2020
No word on exactly when the new episode will drop, and there's been no news from Netflix yet, but seeing as Tiger King was their #1 show as soon as it premiered and has been consuming social media during this quarantine.
Netflix did recently interview Joe from jail, where he seemed in good spirits as he answered some questions.
Joe Exotic was interviewed from prison on March 22.

Here's what he told us pic.twitter.com/ueqTeWfKxh

— Netflix (@netflix) April 3, 2020
Obviously, the series ended with Joe Exotic in jail – for animal abuse and attempting to carry out a murder-for-hire plot against Baskin. Whether the new episode will feature more phone calls from jail or more insane music videos, is yet to be seen. But we'll be watching to find out!