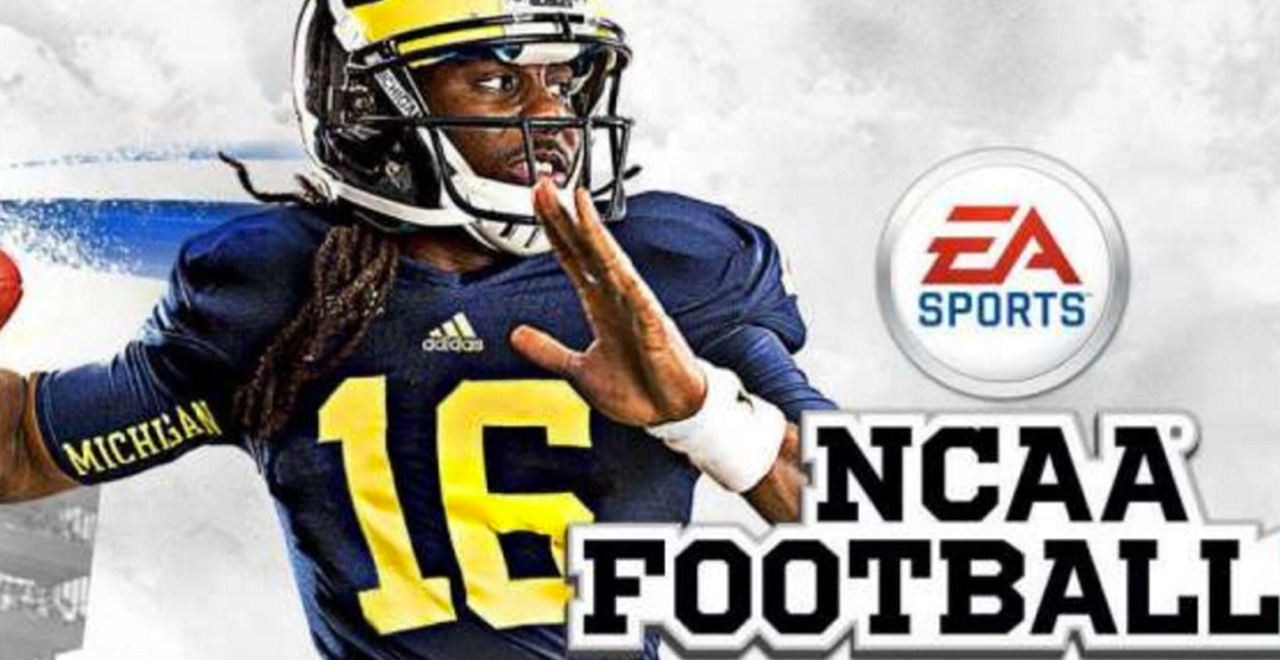 Credit: EA Sports
Thanks to a recently passed California law and the changing landscape of college sports, a beloved video game franchise might be coming back from the dead. EA Sports classic franchise NCAA Football was popular among gamers for the duration of its run, consistently one of the highest-selling titles for EA Sports (while not quite the household name Madden was). One college football coach even called it the greatest video game of all time.
The game was discontinued after a lawsuit by NCAA athletes in 2013, but the series is showing the faintest signs of a possible return.
Talk to me @EASPORTS
When can we get this started?!?#BringBackNCAAFootball

— Kirk Herbstreit (@KirkHerbstreit) October 29, 2019
A recently passed law in California allows college athletes to be make money for their likeness, which could possibly open the door to EA Sports finding a way to make NCAA Football using current players. EA Sports had long offered this solution, but until very recently, it would've been a violation of NCAA rules. As the current landscape continues to evolve, that's not quite as clear as it used to be.
EA Sports is ready to bring back 'NCAA Football' game after the NCAA passed new regulations to allow college athletes to profit off their likeness.

LETS DO THIS! 🗣️https://t.co/K9W5RJjjNr

— NFL Memes (@NFL_Memes) October 30, 2019
While it remains to be seen if California's law will be adopted nation-wide, the NCAA is already planning for that possibility. And on their side, EA Sports is open to bringing the franchise back.
"Our position is we would love to build a game. If there's a world where the folks who govern these things are able to solve for how to pay players for the use of their name and likeness and stats and data, we would jump at the opportunity to build a game in a heartbeat," Electronic Arts CEO Andrew Wilson told the Wall Street Journal.
If the move happens, you better believe there will be a corresponding group on The Dad's Gaming group on Facebook (only one of the most thriving gamer communities of Dads in existence and a great place to connect with other gamer dads).
There's still a long way to go and a lot needs to happen for NCAA Football to make its return to shelves, but the possibility is a lot closer to reality than it was a month ago.
Me approaching EA Sports HQ asking when NCAA Football is coming out pic.twitter.com/kmN0U1DE5u

— BARNING HARD (7-5) (@IAMBARNINGHARD) October 30, 2019