New Star Wars Episode IX Trailer Teases "The Rise of Skywalker" [WATCH]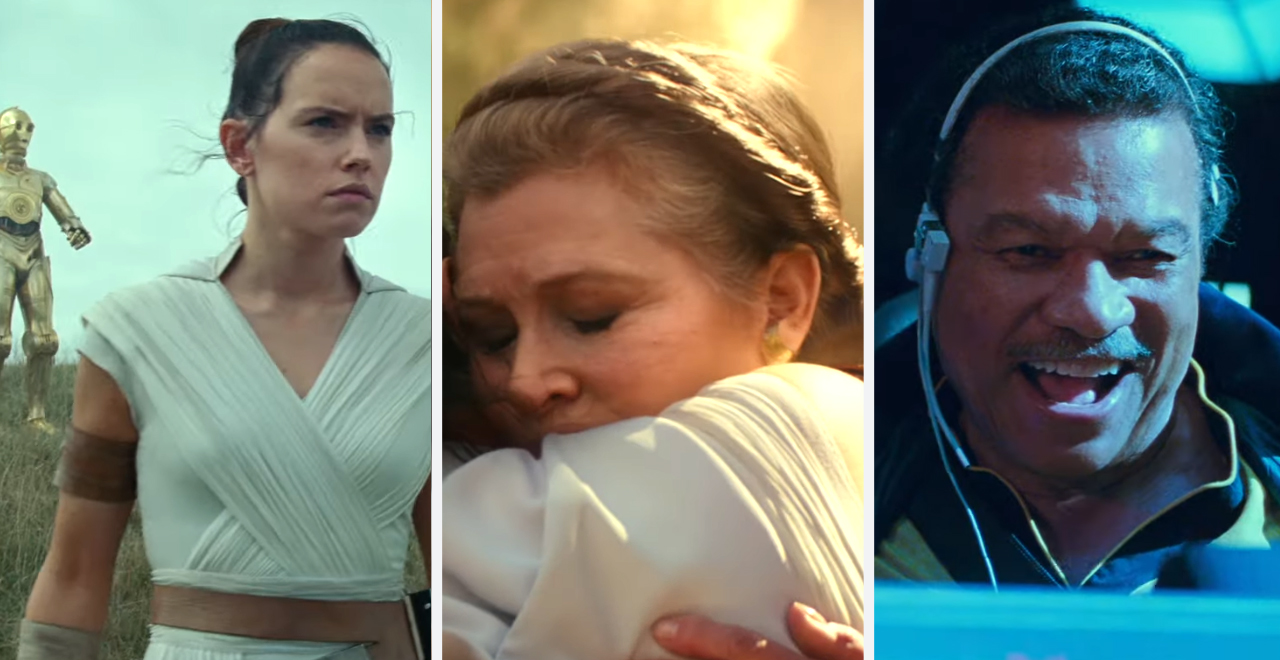 The wait is over! And so are the Skywalkers?
Today, at the Star Wars Celebration event, they announced the title of the next Star Wars movie, the final installment in the new trilogy and the culmination of the Skywalker saga: The Rise of Skywalker.
It's a fitting, if slightly confusing, choice since Luke perished in the last movie and Carrie Fisher, who played Luke's sister Princess Leia, passed on in real life.
A brand-new teaser trailer debuted with the title, and it seems that thanks to both Force ghosts and some leftover footage from The Last Jedi, both Skywalker siblings will be returning, in some form or another. We don't actually see Luke, but his voice-over dominates the trailer, providing Daisy Ridley's Rey with the same guidance Obi-Wan once gave him.
The trailer focuses mostly on Rey, who has seemingly grown a lot more confident in her abilities as a Jedi, which makes sense given the end of The Last Jedi and reports that The Rise of Skywalker will pick up after a time-jump of unspecified length.
It opens with Rey standing tall in the middle of the Jakku or Tatooine or some other sandy planet's desert and faces down an enemy fighter with nothing but a lightsaber, employing some acrobatics just in time to avoid it. We see shots of the Millennium Falcon, piloted by its original owner, Lando Calrissian, as well as footage featuring the rest of the new trilogy's core cast, including Adam Driver's Kylo Ren – repairing his busted helmet, Finn (John Boyega) and Poe (Oscar Isaac). BB-8, C-3PO, and even Leia appear!
That's right, Carrie Fisher's General Leia is back, because, as Luke says in his voice-over, "No one is ever really gone."
Not even the Emperor, apparently, if I'm not hearing things!
Am I nuts or is that Emperor Palpatine's familiar cackle closing out the trailer, despite having been tossed down the energy shaft by his protege at the end of Return of the Jedi. Is he returning as the Big Bad from beyond the grave? Was he behind Supreme Leader Snoke's machinations in the last two movies?
And how exactly does a Skywalker rise? We saw Luke's moment of triumph at the end of Episode 8, and we know (at least we think we do) that Rey is of no relation to the Skywalker clan! There aren't any left! I guess we'll just have to wait until December to find out.
May the force be with you.