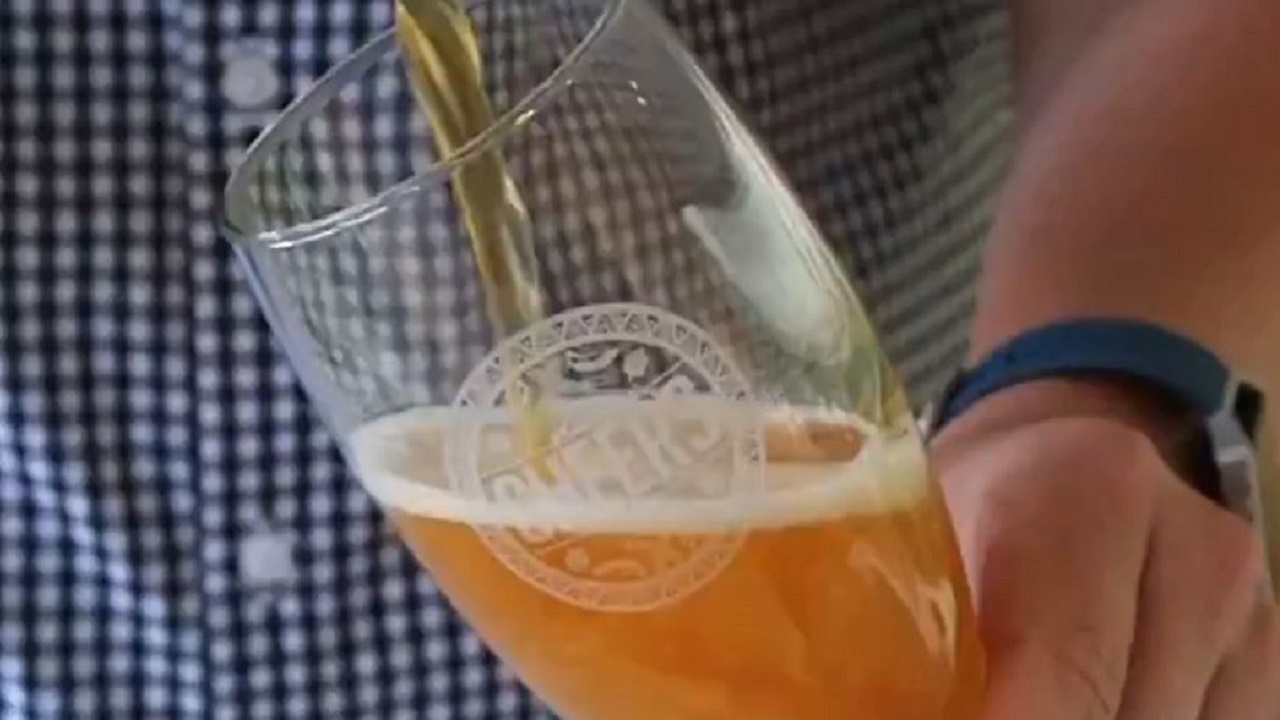 A video from an expert beer sommelier is blowing minds
As far back as I can remember, I never wanted there to be any head in my beer. (Unless I was drinking a Guinness.) So I made sure to pour the beer into my glass in a very particular way.
I'd wager you've been doing the same, or something similar: angling the glass so that the lip of it is just under the bottle head and slowly pouring it so as little air as possible hits the liquid and prevents any excess foam.
What if I told you you've been doing it all wrong?
Don't worry, we all have, at least according to this video from Business Insider, in a which a beer sommelier demonstrates the proper way to pour your beer, and explains exactly why.
A 'beer sommelier' explains how pouring a beer the wrong way can give you a stomach ache pic.twitter.com/vxyLogLdqa

— Business Insider (@BusinessInsider) January 1, 2018
Um, whaaaaaaaaaaaa?
We're supposed to have some head? For multiple reasons, such as to release aromas and dissipate some of the carbonation, which in turn prevents us from getting bloated and enables us to drink even more beer? YES PLEASE.
We're not the only ones shocked and awed by this news.
This guy sums it up:
https://twitter.com/jetpack/status/948600667526057984
As for Craig here, he's being too hard on himself. We've all been living it, bud.
@gareth_redman I've been living a lie

— Metakio (@CraigoTweets) January 2, 2018
Where the head? Where the head at, String? WHERE THE HEAD, STRING?
January 1, 2018
I'd like to check in with Chuck here, and see how he's doing. something tells me this is one resolution he's managing to keep…
Finally, a worthy New Years Resolution!

— the chuck (@achuck10) January 1, 2018
Be patient, people, because this new technique is going to require some reps.
First, there's bound to be some un-learning of the old method – if you're anything like me, angling the bottle against the side of the glass is basically a muscle memory at this point, so it's going to take a while to remember not to do that. Then you need to learn this new style of pouring so that you unleash the head without flooding the glass with it. It's gonna take some time.
The good news is, practice makes perfect! So grab a few cases and keep trying!