New Year's Heroes Build Island to Avoid Drinking Ban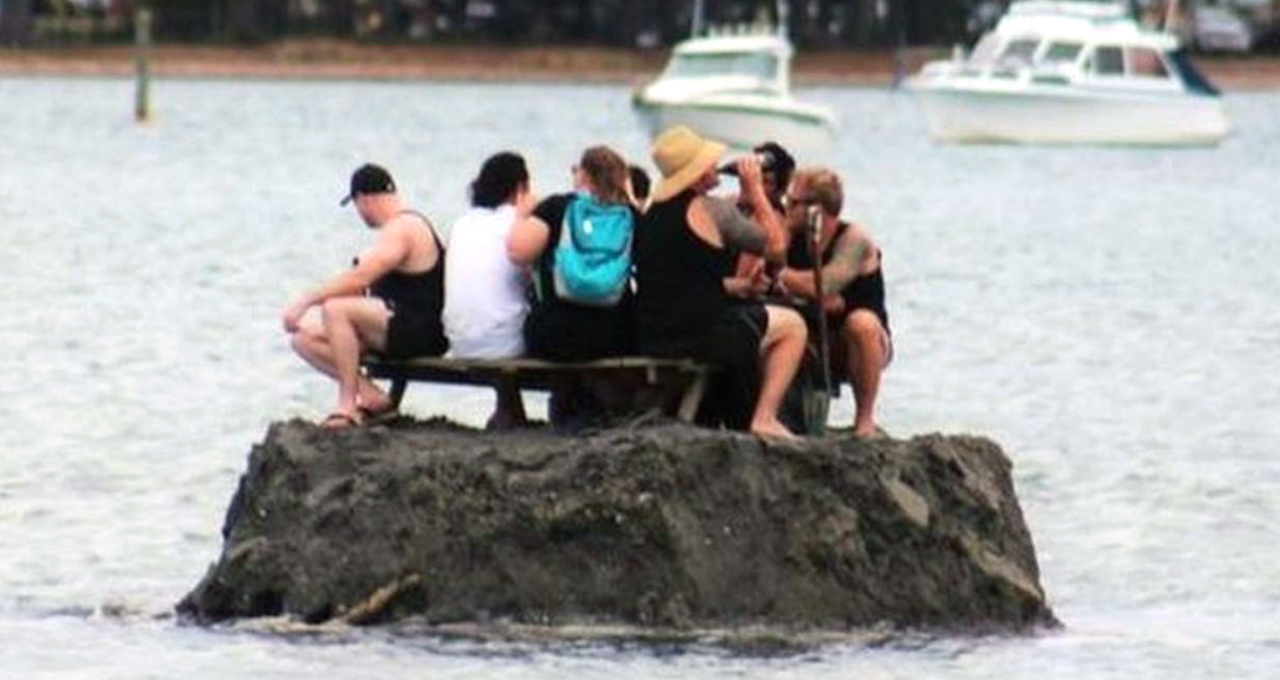 Some heroes don't wear capes. Some heroes, when faced with an obstacle, find a way around it, saving the day and spreading joy and happiness to the afflicted.
There's a town in New Zealand that minted some new heroes recently. It's called Whangamata, and it has a reputation as a great place to visit on New Year's Eve, to celebrate holiday. Or should I say, "had" a reputation. Because recently, in an effort to dispel that reputation and curb some of the douchery for which the town has become know, officials enacted a public drinking ban over the holidays.
They were trying to prevent teens from getting hammered, dancing up a storm, and watching some fireworks. "The police and St John were getting frustrated with the result and said it has to change," local Noddy Watts said about the ban.
But some clever adults refused to be denied, and found a creative way around it.
During low tide, they constructed a bit of a sand island just off the shore, even dragged a picnic table out to it, and proceeded to set up shop there with their alcohol and friends, jokingly calling their makeshift island "international waters," according to the BBC.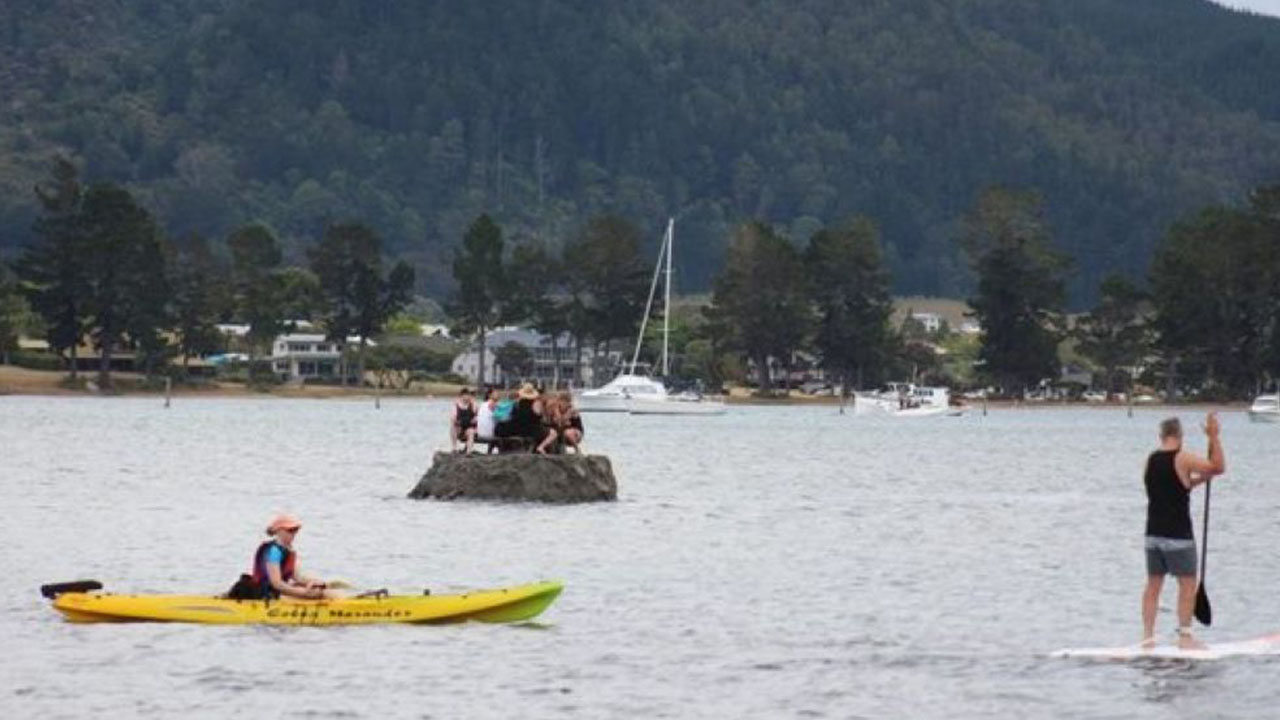 To the town's credit, they were amused, despite the clear realization that the waters the island was situated in – just a few yards from the shore – were in no way "international."
"Everybody was quite entertained by it; it wasn't hurting anybody," the town's mayor told TIME. "They were trying to claim it was in international waters but, of course, it isn't."
Leon Hayward was one of the heroes who organized the 'island.' "We thought it would be a good laugh and the drinking ban would be a gray area if we were on our own island," he said.
"That's creative thinking – if I had known [about it] I probably would have joined them," said local police commander Inspector John Kelly.
There was time, too. The makeshift island was still standing the next day!
No word on where any of the went to the washroom…