Newborn Baby Smiles Upon Recognizing Her Dad's Voice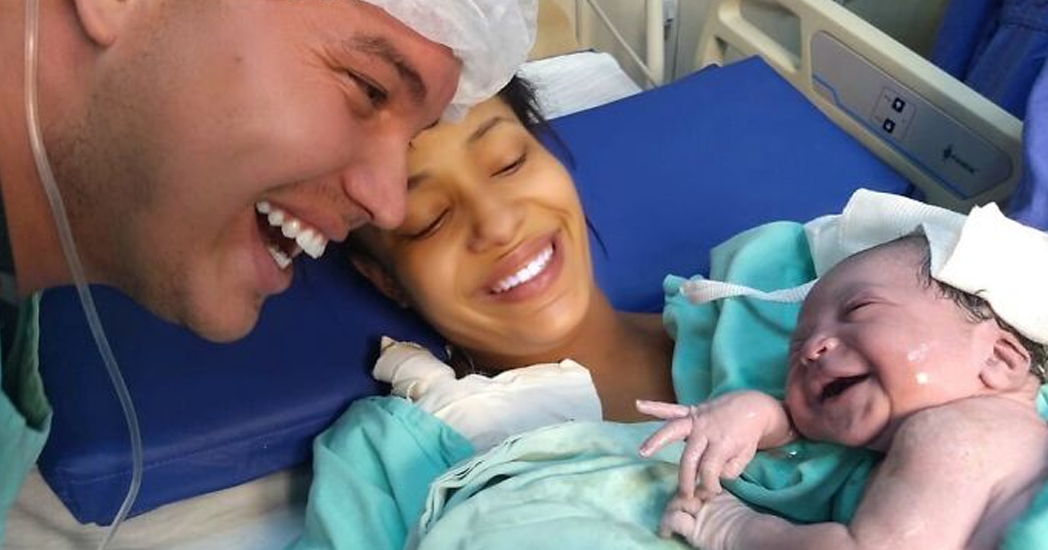 Any prenatal care physician will tell you that it's of the utmost importance you talk to your baby while it's still in the womb. In the final stages of pregnancy, a fetus gains the ability to hear, and in many cases is able to distinguish between voices.
Don't believe us? Let us introduce you to little Antonella.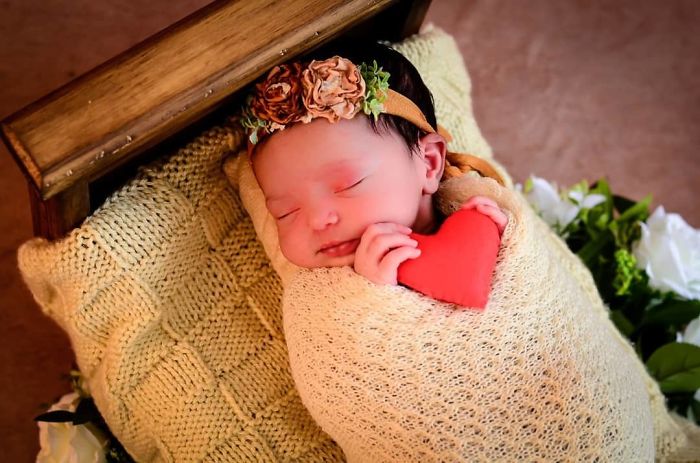 In the months leading to baby Antonella's birth, her father Flávio Dantas spent a fair amount of time in close proximity to his wife Tarsila's pregnant belly, chatting up his yet-to-be-born daughter. And if the photos from her delivery are any indication, little Antonella heard every word of it.
"Every day I talked to my daughter in her mother's womb," Flávio wrote in an Instagram post. "I always told her that I loved her. That Dad was there and that I was going to be the best father in the world! When she was born, how did she repay me? With the sweetest smile ever."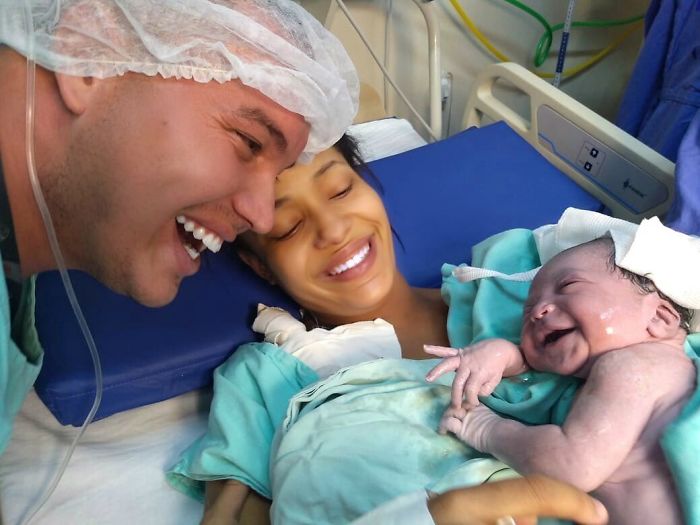 Talking to a baby in utero can make it feel secure. And folks, that sure looks like a baby who feels secure.
The Brazilian couple is ecstatic about the birth of Antonella. As Tarsila put it in another Instagram post: "If wealth were measured in words, I would sum it up in just one: you. My rare jewel cut by the hands of God."