Newcaster Accidentally Mistakes Food-on-a-Stick For Her Microphone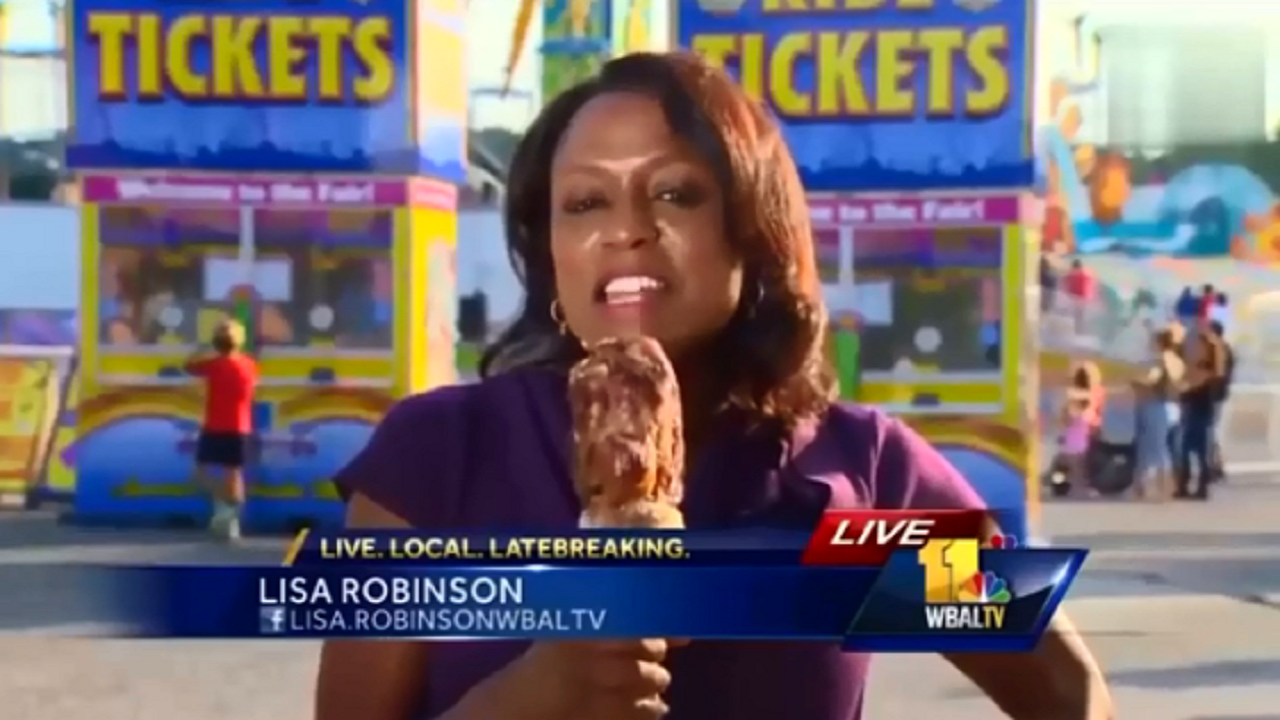 When you're speaking on television, it can be hard to know what to do with your hands. Just ask Ricky Bobby. Luckily for reporters and newscasters, they usually have them full with a microphone.
Unfortunately, newscasters, like most of us, have two hands. And sometimes, particularly when they are broadcasting live from the state fair, they use one of them to hold food on a stick. The trick is remembering which hand holds which.
While covering the Maryland State Fair, WBAL TV's Lisa Robinson lost track, to both her and the anchors' delight.
Wholesome mistake. from funny
Hey, at least she didn't try to eat the microphone.