NFL Player Talks to Deceased Father Before Every Game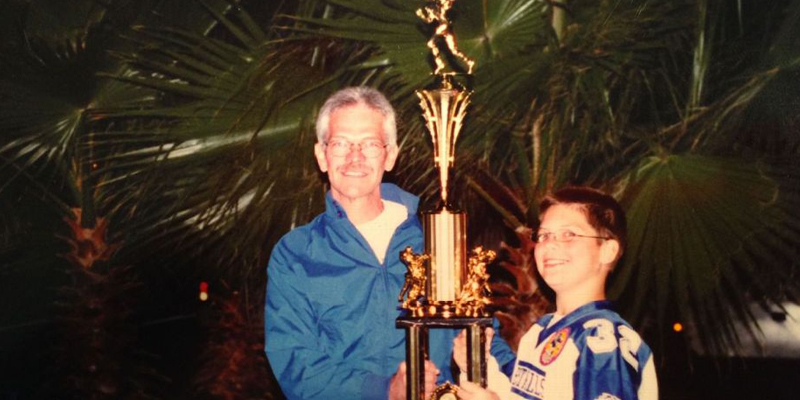 Losing a parent is never easy, no matter how old you are. But losing one when you're just a kid is extra tough especially when it's your dad, and you're pursuing one of his passions.
Greg Mancz was in sixth grade when his father died in 2004 at the age of 53. Greg credits his dad Brian for his love of football; the two of them used to watch the Browns play together every Sunday. Now, almost fifteen years later, Greg is an offensive lineman for the Houston Texans.
Before every game, he performs a little ritual that shows just how close he keeps his dad to his heart.
Before kickoff, Greg steps behind the bench and has a little conversation with his father, during which he discusses the upcoming game, and thanks him for helping get him to the NFL. The lineman calls it his "calming moment."
"My dad was the person who showed me how to be a good guy," Mancz told ESPN. "He used to tell me things like, 'You know, Greg, you have two ears and one mouth for a reason.' Lessons like that. And he taught me to love football. I fell in love with football because of Sunday afternoons watching Browns games and him yelling at the TV at 1 p.m. every week."
Last week, during Thanksgiving, Greg had occasion to think back on one of his "absolute favorite memories" of his dad, which dates back to a Pee Wee football tournament he played in Florida over Thanksgiving break. His team won the national tournament. It was a mere three months before his father passed.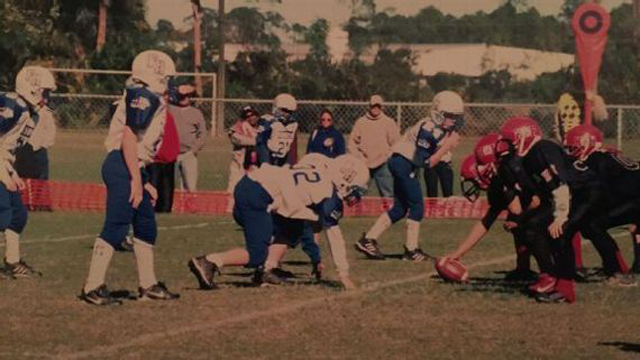 Thanks to the holiday, Greg's parents were able to follow the team down to Florida for the games, and they watched as his Forest Hills Bulldogs won the championship over teams from across the country.
"Everyone and their parents came," Mancz said. "My mom and my dad were there, and it was my last big thing before he passed. So there's a really cool picture of me and him with the trophy that I still have in my room back home."