NFL Star Gets to Take the Field With His Veteran Dad for #SaluteToService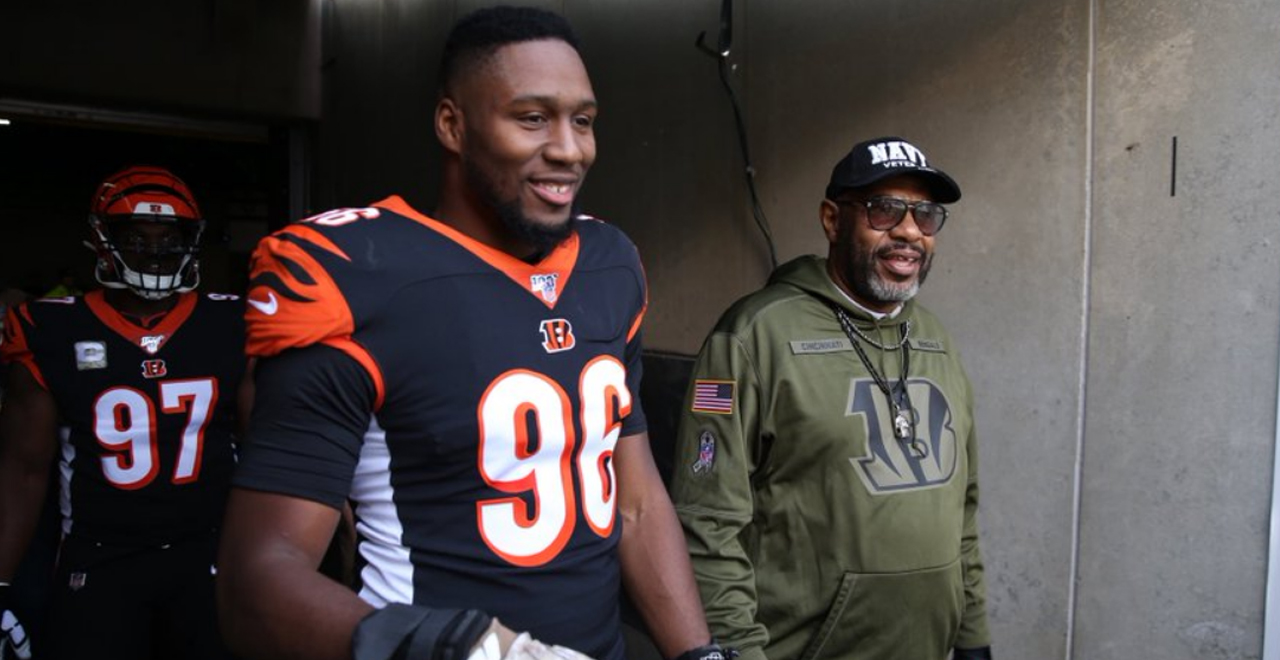 For one NFL star, the moment just before last Sunday's game was one of the most memorable of his entire career. The Cincinnati Bengals were taking part in the NFL's Salute to Service and each of the Bengals starters entered through the tunnel with a service member or veteran. For defensive end Carlos Dunlap, the moment was a little more personal, as the veteran he was paired with was his dad.
The two took the field before the tens of thousands (OK, it's Cincinnati, so tens of hundreds) of roaring (present) fans, did a salute and embraced. Dunlap wrote on Instagram that the moment was one of his all-time Bengal moments.
"There is more to life than football. Today…experiencing this with my father who sacrificed, served, and did what he had to do to make the man you all know today…was surreal moment for me."

Both of Dunlap's parents served in the military and the star defensive end flies them to every game.
Carlos Dunlap and his dad took the field together for the #SaluteToService game against the #Ravens. #Bengals pic.twitter.com/66MwjSb0Xk

— Kareem Elgazzar (@ElgazzarBLVD) November 10, 2019
While it's true the Cincinnati Bengals are not very good (OK, they may be the only winless team in the NFL), Dunlap is a two-time Pro Bowler and a two-time nominee for the Walter Payton Man of the Year award. And seeing the joy on the face of both Carlos Sr. and Carlos Jr. is definitely a special moment, regardless of wins and losses.