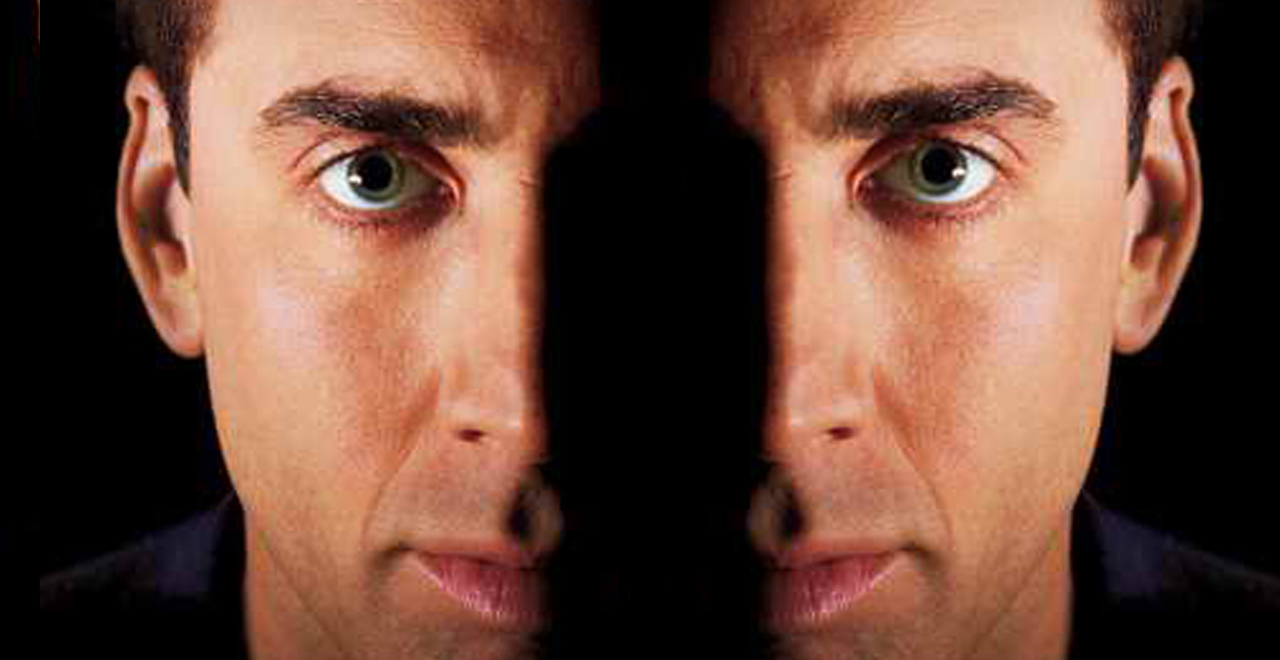 Nicolas Cage is a great actor. Nicolas Cage is also a terrible actor.
Francis Ford Coppola's nephew career started strong and weird (he ate a cockroach), got big and unexpectedly action-y (The Rock) but stayed fairly strong even when it got really weird (Face/Off), spent a while seesawing back and forth between being either strong and good or weird and bad, and over the past 10 years, has seemingly made "weird and bad" his home.
(I just checked, it's been more like the past 17 years, depending on how you feel about Matchstick Men and Lord of War.)
He's played angels and vampires, pizza makers and chemists, insane criminals and saintly EMS workers, writers and cops and insane cops and tire salesmen and secret service men and even a superhero with a flaming skullface.
What he's never done is play himself. Until now.
According to the Hollywood Reporter, Cage is in talks to co-produce and star in "The Unbearable Weight of Massive Talent," in which he'll play actor "Nicolas Cage," and talk to a younger, more successful version of himself, who scolds him for blowing his stardom by making too much crap. Apparently, the movie will include references to his movies.
Are we sure this isn't a documentary?
This version of Cage is attempting to land a role in Tarantino's latest movie while struggling with debt and daughter issues. To make ends meet, he's forced to appear at the party of a Mexican billionaire who is dying to get his own script into the star's hands but who secretly a drug lord that the CIA wants Cage's help to capture.
Okay. Not a documentary.
It sounds elaborate, but it also somehow doesn't sound all that weird, aside from the two versions of Cage, which we've actually seen before in Adaptation. That movie was written by Charlie Kaufman, who also wrote the bizarre Being John Malkovich, but it doesn't sound like this version is going to go that off the rails, unfortunately. Maybe if we get lucky, my dude will eat a cockroach.
But if we're not getting off-the-wall Cage, maybe this will be the return of good Cage, if he's still in there.