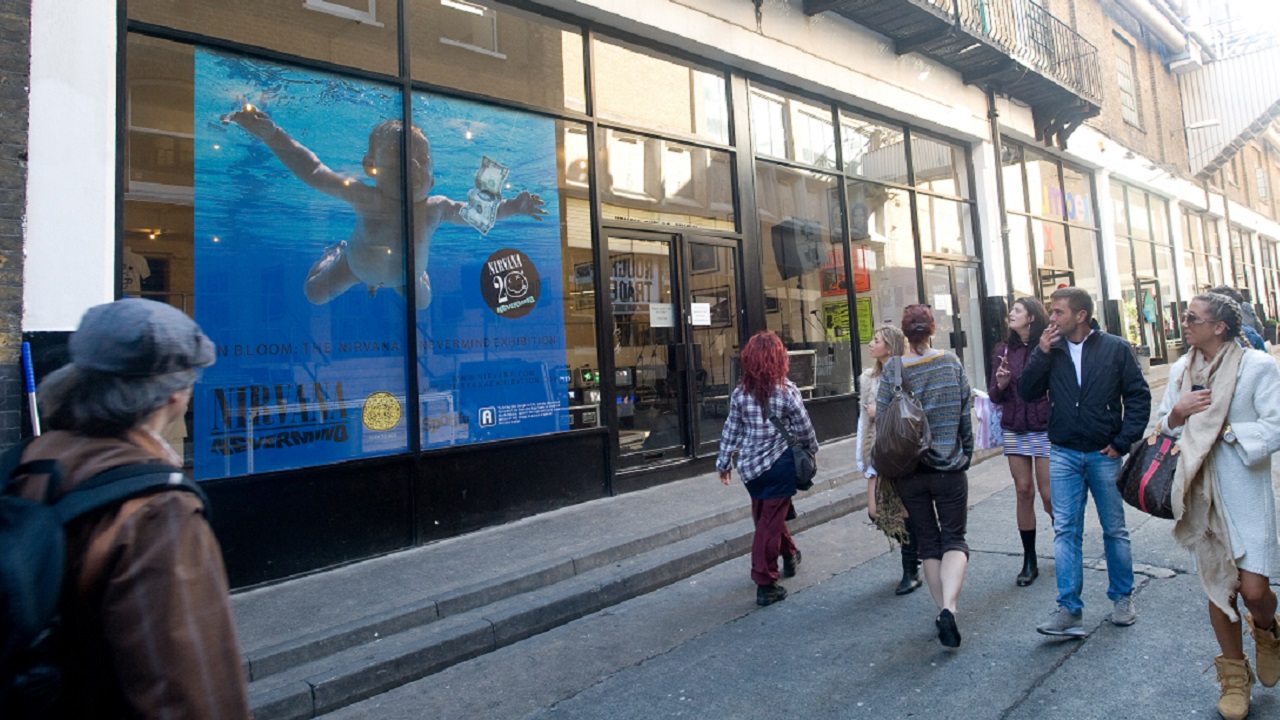 Credit: Getty Images/Samir Hussein
Even if you couldn't quite understand what the hell he was talking about or even saying, you knew Kurt Cobain spoke to you.
His melancholy demanded to be entertained, as he seemingly lacked the energy to even play his own guitar. Mixed with Dave Grohl's violent drum mashing, the sound captured how you felt as an angst-ridden, emotional and misunderstood teenager who just wanted to fit in and be left alone. It all made perfect sense – if only your parents, teachers and friends would listen! – but it was too hard to find, oh well, whatever, never mind.
It doesn't matter now, anyway. You grew up and your angst is just a fond memory, with Nevermind kickstarting the mixtape that was the soundtrack of your adolescence. That is until some asshole on Vimeo recorded it in a major key and now your world is shook and you can't figure out why you don't hate the new pop punk version!
The asshole in question is Sleep Good, a pop punk band from La Jolla, CA who woke up one day and decided to fuck with us all, apparently.
Despite what has been written, Sleep Good didn't just quickly auto-tune the grunge classic. In a comment under their video of the appropriately and ironically named Nirvirna Teen Sprite, Sleep Good explained, "I just used the original vocals and drums then re-recorded all the other parts using different chords. Then I pitched the vocals to be in the new key."
Non-music nerds probably have no idea what the hell that means. But after hearing the remixed song, it's clear that nothing means anything anymore! Maybe your teenage years weren't the misery you remember. Maybe you actually enjoyed high school, had lots of friends, loving parents, and a guidance counselor who wasn't just going through the motions. Maybe you were the worst at what you do best. And for this gift, you feel <hashtag> blessed. Yeah!
As soon as the video was posted, the debate began. Some people loved it and some hated it.
It's horrid

— Tweeting from 30,000 feet (@shakes2011) January 5, 2018
I could see him liking it, actually. Someone should major chord "In Bloom" with the all-wholesome version of the music video.

— Klil H. Neori (@khneori) January 5, 2018
Some people hated that they loved it.
Am I a bad person for actually kind of digging this?

— kevbo9 is in the transfer portal (@kevbo9) January 5, 2018
Other people just tried to make sense of the whole damn thing.
I can see Jason Biggs driving a jeep to this while all melancholy about losing Allison Hannigan again 😳

— ⚡Mr. Brightside (@Will3K85) January 5, 2018
Whatever you think about Nirvana Teen Sprite, your adolescence will never be the same again. But if you ever feel stupid and contagious, just remember that with the lights out it's less dangerous!