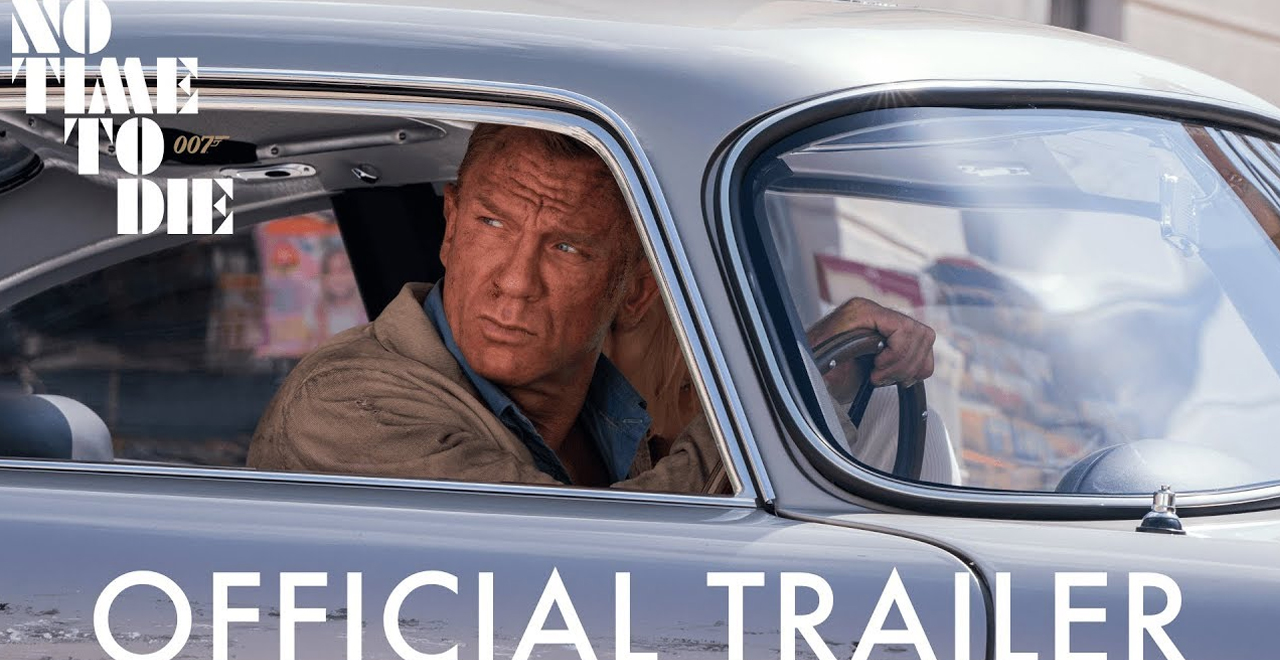 Credit: YouTube/Universal Pictures UK
Every time a new Bond movie comes out, I trick myself into expecting something new. Something different.
The only time that's been remotely true is when the series was rebooted – post-Pierce Brosnan, post-Madonna, post-invisible car – and relaunched with Daniel Craig, who helped recalibrate Bond into a handheld, gritty, post-Bourne world. Over the course of Craig's first four movies, things have slowly settled back into the familiar rhythms of the typical Bond film.
Despite the highs of Skyfall's plumbing of 007's backstory, and some adherence to continuity and universe-building (Blofeld! Spectre! Bond girls who appear in multiple movies and actually have impact on his emotional state!) that had largely been missing from decades of one-off stories, the modern iteration of James Bond now looks a lot like its predecessors. Not that there's anything wrong with that. Beautiful women, gorgeous locations, sleek gadgets, the occasional one-liner, ridiculous, usually vaguely exotic villains; these are the pleasures of a James Bond movie.
The next installment, and, supposedly (again), Daniel Craig's last as the superspy, looks no different. Well, it looks a little different. There's more diversity in the ranks – Bond's fellow double-00s are no longer merely white men, with Lashana Lynch strapping up as something of a rival/ally agent – and a previous love interest returns in the form of Lea Seydoux, last seen in Spectre. Jeffrey Wright is back to, as Bond's CIA friend Felix Leiter, who lures him back from retirement in Jamaica to rejoin the fray. And Fleabag sensation Phoebe Waller-Bridge helped punch up the script!
The official synopsis: In No Time To Die, Bond has left active service and is enjoying a tranquil life in Jamaica. His peace is short-lived when his old friend Felix Leiter from the CIA turns up asking for help. The mission to rescue a kidnapped scientist turns out to be far more treacherous than expected, leading Bond onto the trail of a mysterious villain (Rami Malek) armed with dangerous new technology.
The scenery is breathtaking (shouts to first-time Bond director Cary Jo Fukanaga), the women are beautiful – and formidable, with Lynch playing rough and Seydoux hiding something nefarious in her past, the gadgets are nifty (dig those machine gun headlights), and the stunts look elaborate. That motorcycle jump is something I'd like to see in theaters.
As to whether or not this latest Bond flick will provide any kind of closure for Craig's incarnation, or in any way alter the stakes of the 50-year-old character is yet to be seen, pretty unlikely, and probably unnecessary. But a boy can dream!
Get a look at the trailer for No Time To Die, and start speculating over who will take his place.