Nonverbal Autistic Boy Exclaims "WOW!" During Orchestra Performance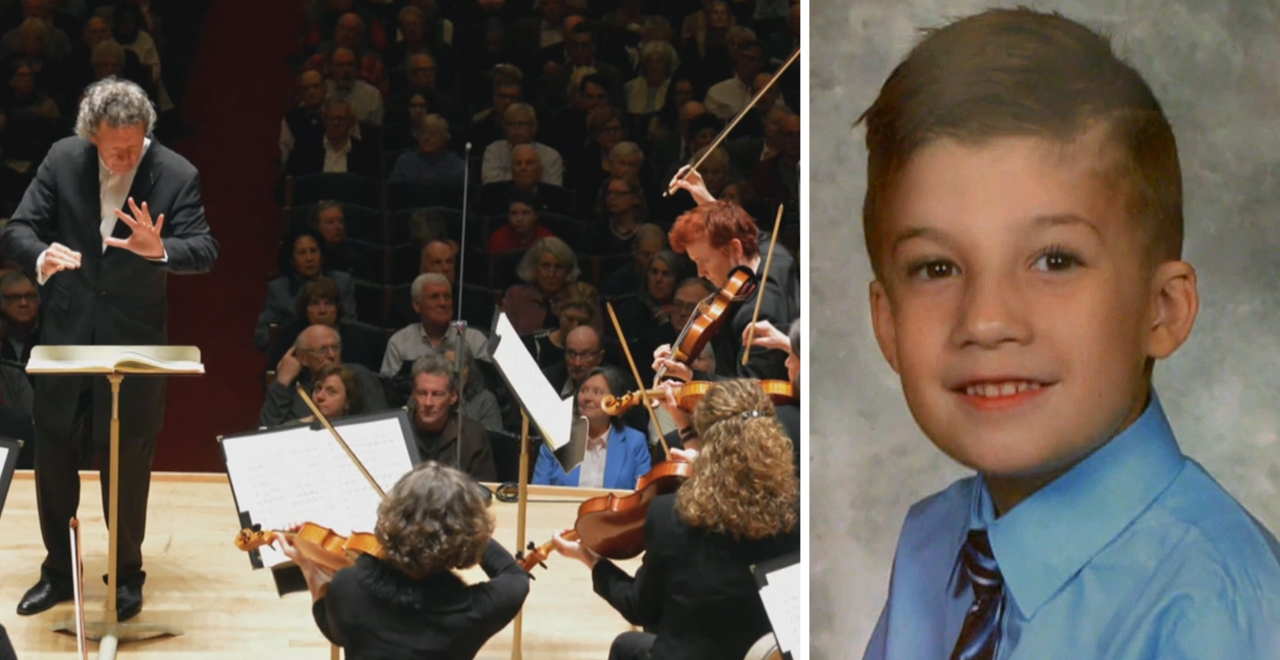 The crowd at the symphony is not typically a raucous contingent. The people who attend an orchestra performance aren't sitting in the stands with ballpark dogs and Solo cups full of beer. They're typically well-dressed, subdued, and, frankly, older.
But a few weeks ago, at a performance by the Handel and Haydn Society at Boston's Symphony Hall, it became clear there was a youngster in the mix when he broke decorum in the most crowd-pleasing way.
The group was performing Mozart's "Masonic Funeral Music" in front of a packed crowd when, right at the very end, when the music stopped and the crowd hadn't even yet had a chance to applaud, a little voice piped up in the silence.
"Wow!" it exclaimed with enthusiasm, clearly moved by the virtuosic performance of the musicians.
As Steve Hartman described on CBS Sunday Morning, "it was such a departure from typical audience protocol."
"There was a sense of wonder in that 'wow,'," the Society's president and CEO David Snead told Hartman. "You could really hear on the tape he was like 'this was amazing.'"
It was so unexpected that Snead, decided to track that excited audience member down, reaching out to as many audience members as he could. Eventually, he found Steven Mattin, a New Hampshire grandfather to 9-year-old named Ronan.
It turns out Ronan is autistic and considered nonverbal. But he wasn't that night. And now his family is using music to try and open him up even further. Snead even helped arrange a private cello performance for Ronan, whose family is beyond grateful for the musicians who helped engage their son in a way they've been struggling to do for years.