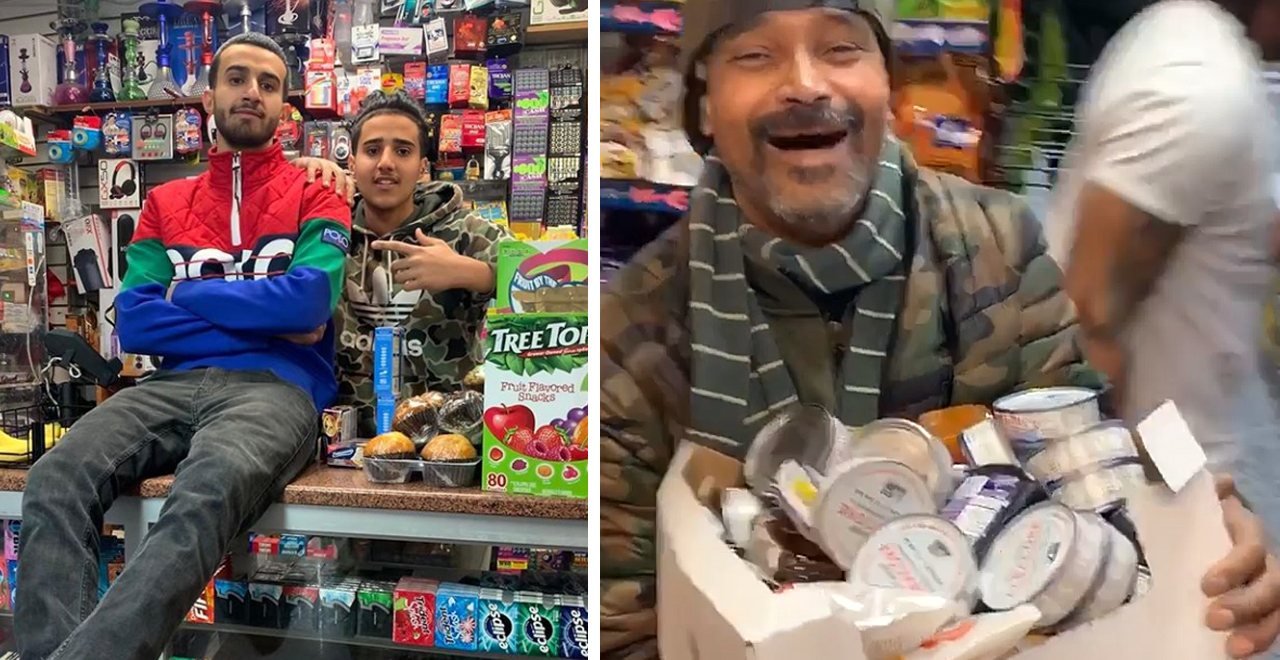 Credit: Instagram/_itsmedyy_
For some students, the agony of math class is echoed by a chorus of "when am I ever going to use this in real life?" And sure, teachers are trying to teach students how to learn, approach problem-solving, and maybe prepare them for careers that involve a modicum of math. Or maybe it's training for an impromptu game show at a New York deli.
A bodega worker in New York City has gone viral for his Tik Tok videos asking customers simple math questions. If they answer successfully, they have five seconds to grab anything they want, for free. 20-year-old cashier Ahmed Alwan has become a beloved figure in his community for the game, which has resulted in heavy foot traffic for the deli.
https://www.instagram.com/p/B84UN8fHeEh/
It started because he wanted to give back to his community, he told CNN.
"All I wanted to do was to help people," Alwan told CNN. "But I wanted to make it fun. So I made a TikTok and chose a challenge, asking them a math question. It's a way to entertain and educate people in need while putting a smile on their face, too."
Customers that win scramble to grab some chips, a candy bar, even speakers or a hookah. Alwan pays for all of the "prizes" himself, and this is just the latest iteration of his giving ways. His dad, an immigrant from Yemen who owns the store, said his son has a history of giving away coffee and bananas to homeless people in the neighborhood and even letting some regular customers buy groceries on credit when they don't have the money to make ends meet.
"It's great to see him do good and help the community," he said. "It's impacting the business in a positive way, bringing awareness and attention to the store as well as spreading positivity throughout the community."
https://www.instagram.com/p/B8wLJaPHGGL/
He now has over 500,000 followers on Tik Tok and his videos continue to gain attention around the globe. Since this started as a pretty informal exercise, Alwan is trying to figure out the best approach for the future. He started a GoFundMe for people who want to help the game continue and to help cover the cost of "prizes" for players.
So if you go to New York, make your way to Lucky Candy in the Bronx. But if you win the game, please don't take Alwan's cat.
https://www.instagram.com/p/B7-INR-Hvop/