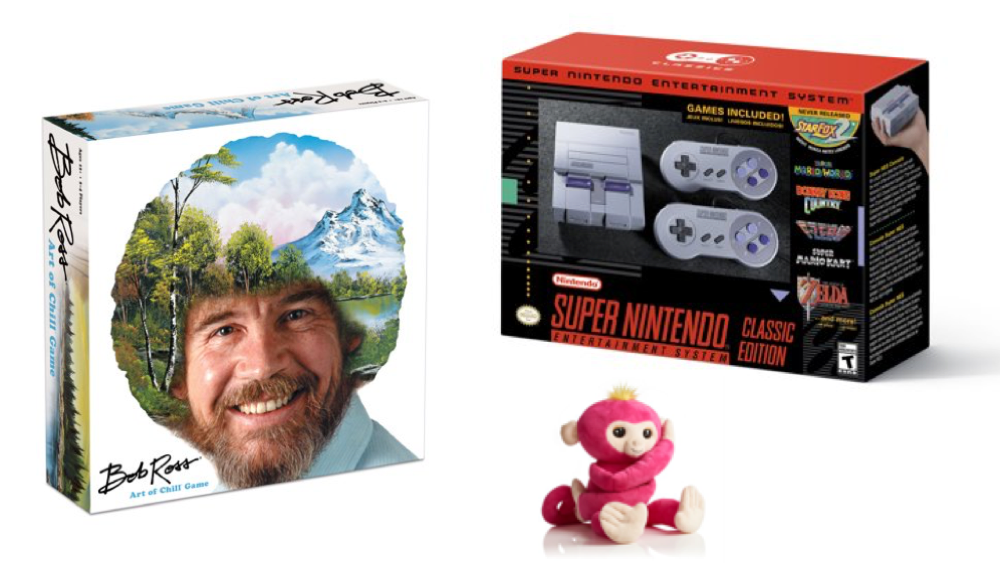 Credit: Walmart
"It's too late to post a gift guide," they said. "Everyone's already purchased their gifts for the season," they said.
Oh, what innocent and naive fools they are. This week is the gauntlet that separates dAdS from THE DADS, and we've got your back. Whether you still need a gift for your brother, your brother's kid…or if you put this whole thing off 'till the last minute, haven't gotten anybody anything, and think it might be easier at this point to just get in your car and start driving…we're here to help you be a holiday hero.
So keep your head on a swivel, and let's do this while there is still time for 2-day shipping.
Stuff for Grownups
That's right, it's back baby! The kids can keep their Switches and their VR nausea machines, this is where the action is. It comes with 21 classic games pre-loaded. Hey, just because you grow up doesn't mean you have to start doing boring presents.
But what if fried food…was good for you? Okay, it may not be 100% healthy, but by using less oil to achieve golden crunchy perfection, this indoor fryer gives you all the flavor at a fraction of the cholesterol.
What's great about a hot sauce collection is that it's a perfect gift for both someone you love and someone you can't stand, depending on their tastebuds and how susceptible they are to a challenge.
In this game you earn "chill points" by faux painting happy little trees and other Ross-isms, in what is technically a competition but also probably a dose of therapy. Our favorite review: "Who is Bob Ross?!….4 Stars!"
Stuff For Kids
What are the surprises? What are LOL Surprise Dolls? In a world where babies run everything, why is there a helipad on the roof? SOMEONE EXPLAIN THIS WORLD. Regardless of it making any sense or not, this mega gift is made from real wood and has a working elevator, so dad hats off to craftsmanship.
Ah, laser tag. Just like a video game, but outside!
If we know anything, it's that when a creature starts out small and adorable, it's only a matter of time before it grows smarter, faster, and bigger in an attempt to take over the world. The Fingerlings may have started as cute finger pets, but the new hug-sized line proves that was only the beginning.
This isn't Hadron Collider level tech by any means, but if you know a kid with a curious mind, earn serious points for encouraging them to stretch that muscle. Even if they end up playing scientist more than doing any science, a half toy/half tool gift like this is cool af.
Beating kids at Monopoly is fun only so many times. Make sure your game nights stay ahead of the curve by prepping kids for the big leagues early. Our only problem with Catan Jr. is that we could have used the training wheels when we learned the original game ourselves. Where were you, Catan Jr?
"OH, HELL YES!" any kid would be right to shout after unwrapping Spidey's web shooters. And then you can punish them for swearing so you can play with it yourself. #DadHacks
The Ridiculous Gift You Could Never Buy For Yourself, But Looks Like It's For Kids So You Can Maybe Get Away With It If You Play It Right
Of course this is for the kids…they're just not allowed to touch it.
Those are our picks, and your holiday is saved! Of course, you'll still have to wrap…
We participate in the Walmart Affiliate Program, and may earn fees by linking to Walmart.com. Because who doesn't want to pick up some extra cash around the holidays?