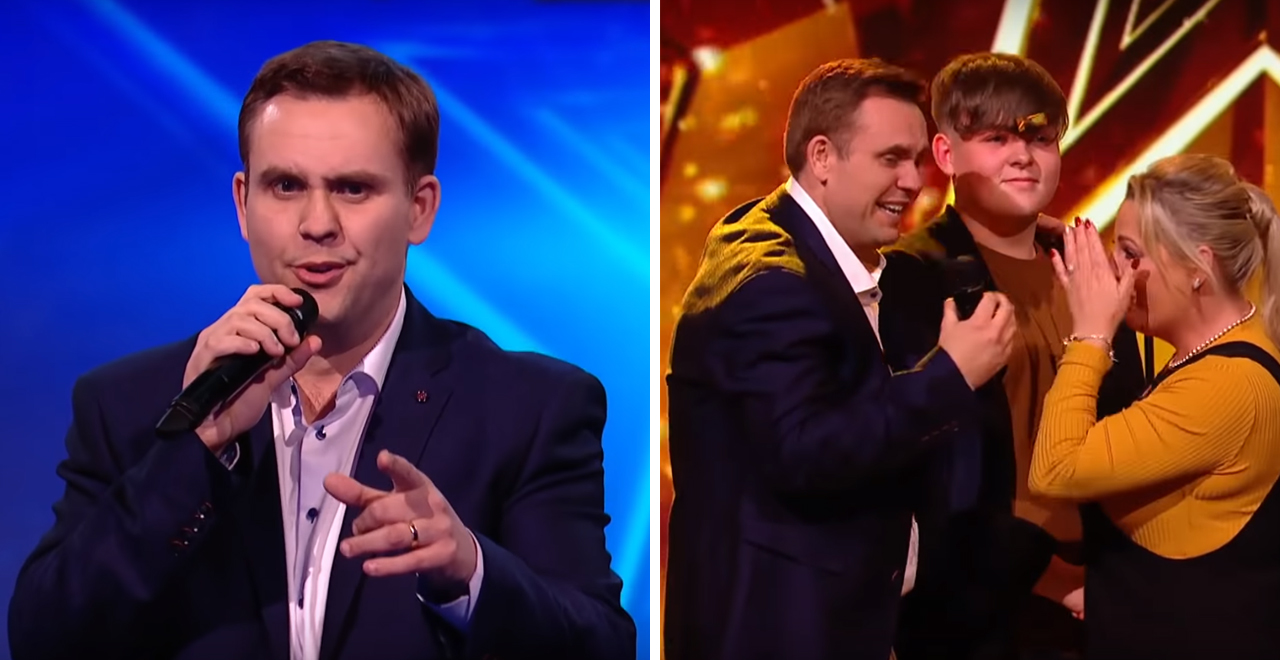 Credit: YouTube/Ireland's Got Talent
Dreams are hard to chase even with the best circumstances. They wouldn't be dreams if they were easy! And sometimes it can be much easier to let a setback derail you, to give up when things don't go your way.
You certainly couldn't fault Barry Darcy for doing that. Except he didn't. He kept going, even after an accident that makes the word "setback" seem woefully inadequate.
Barry, a 38-year-old from Cork, Ireland, incurred a severe spinal injury back in 2013. Doctors told him he may never walk again.
But Darcy, a huge Elvis fan who spent 10 years working as an Elvis tribute act, refused to accept that diagnosis.
"I had a herniated disc in my back and it crushed the nerves into my legs. I just went to get out of bed one day and fell out on to the floor. And I was paralyzed from the waist down," Barry explained on Ireland's Got Talent. "They gave me a fifty-fifty chance of ever walking again, and I took it."
Which made the sight of him walking on stage in front of the show's judges and audience all the more remarkable. And that was before he crushed his cover of Elvis's "Wonder of You."
His performance had the judges waving their arms before one of them asks "Barry, where have you been." The judge then stands up and emphatically smashes the golden buzzer to advance the singer through the competition as his family, whom Barry had expressed his deep love for after their support throughout his recovery, joined him in a heartfelt embrace on stage.
The video of Barry's performance, which you can watch below, has over one million views on YouTube.