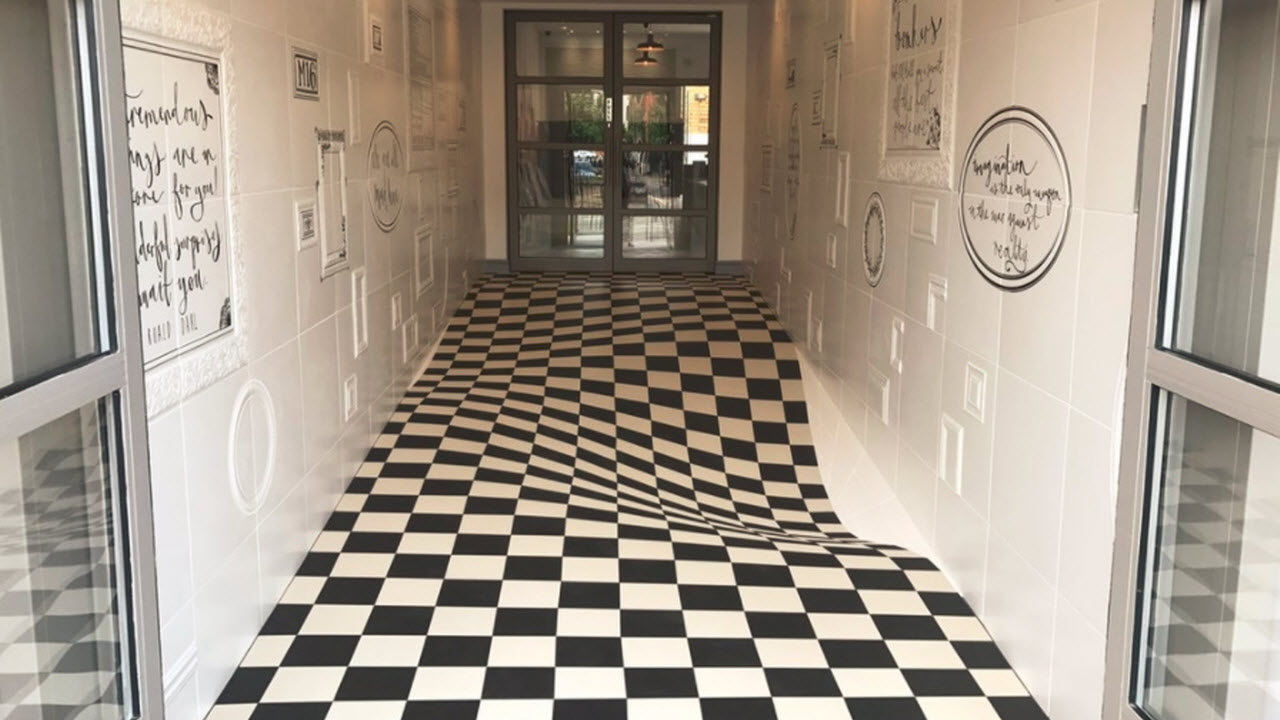 UK company uses uniquely designed floor tiles to keep things safe
Sometimes in order to get people to listen to you, you need to lie. This works especially well with children of a certain age, and also apparently with people who vote for Republicans.
And now a floor tile company in the UK is using some creative lying it to keep its employees in line.
Casa Ceramica is a UK company that makes floor tiles, and they recently had a bit of viral fame for the look of their hallway after an image of the design was posted on Reddit.
According to a Case Ceramica employee the floor does not have an inexplicable sloping hole in the middle of it Despite what your eyes are telling you…
"It gets some funny looks. However, the effect is greatly enhanced through a camera," Harry Molyneaux, the Casa Ceramica sales administrator, told TODAY. "The floor is completely flat and safe to walk over."
The image racked up over 44,000 upvotes on Reddit in just a few days, and not everyone is so sure that floor is stable.
You're in luck! The company shared a video showcasing how the laying of the tile to reassure you.
Others took to Twitter to share examples of similar illusions. This one is giving me vertigo:
Whoever designed this floor is evil. THATS A FLAT CARPET. pic.twitter.com/RGENHZJN81

— Muselk (@muselk) September 21, 2017
This carpet helps explain why record stores are having such a hard time right now:
— Counting the Beat 2 3 4 5 (@CricketTragic58) September 21, 2017
Casa Ceramica claims that "the inspiration was to create an entrance themed on illusions and exceed expectations of how tiles can be used," and the owner of the Manchester, England store attempted to capitalize on viral fame by advertising his company and sharing more pics and clips of the hallway.
Can't say if they images have helped sales, but one has to imagine that the optical illusion has curbed any hallway-sprinting. Although I wouldn't be surprised if it's also created a bit of congestion as everyone stops to make sure they're not about to plummet into the some endless abyss.
Meanwhile, I'm over here wondering if I can find a way to make the floor around my bedroom and bathroom look like that so my kids will stop barging in at awkward moments!