Oregon Grandpa Buys School Bus to Drive 10 Grandkids to School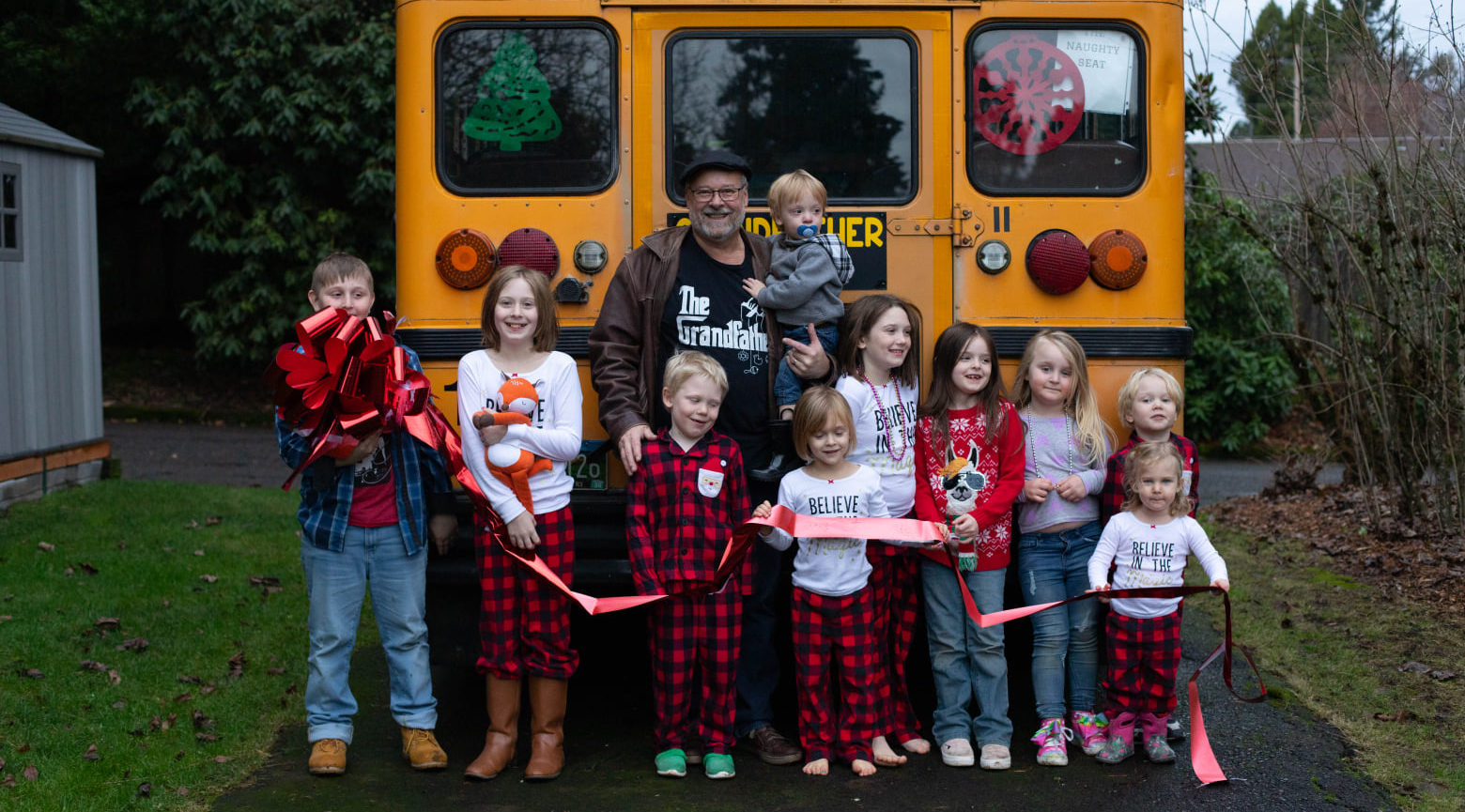 One of the joys of being a grandparent is spending time with your grandkids. One of the joys of having your parents in your life when you become a parent yourself is having them around to help. Especially since grandparents will basically do anything just to interact with them, even if it means handling some of the least sexy responsibilities.
Like taking the kids to school which is often a logistical nightmare, and that's before you even factor in finding their shoes.
One grandfather in Oregon showed just how dedicated he is to his grandkids when he decided he was going to take them all to school himself – in their very own school bus.
On Christmas morning, Doug Hayes gifted his ten grandkids with a yellow school bus with "Grandfather Express" written on the side and told them he will bring them to school every morning. So far, only five of the kids need the bus – they go to a small private school without buses of its own, and the other five are still too young to attend – but next year, two more will hop on.
Doug told Fox 8 that he got the idea when his wife asked him about his goals.
He told her, "It would be the most fulfilling thing to take the grandkids to school in the morning."
Together, they searched for a way to make that happen, and eventually happened upon the perfect bus for the job: one that was already decorated for kids.
"It's primarily about getting to spend a few minutes with them every single morning," Hayes said.
They'll take their first ride on the Grandfather Express the day back from winter break.