Sorry, but Scientists Didn't Actually Discover a Parallel Universe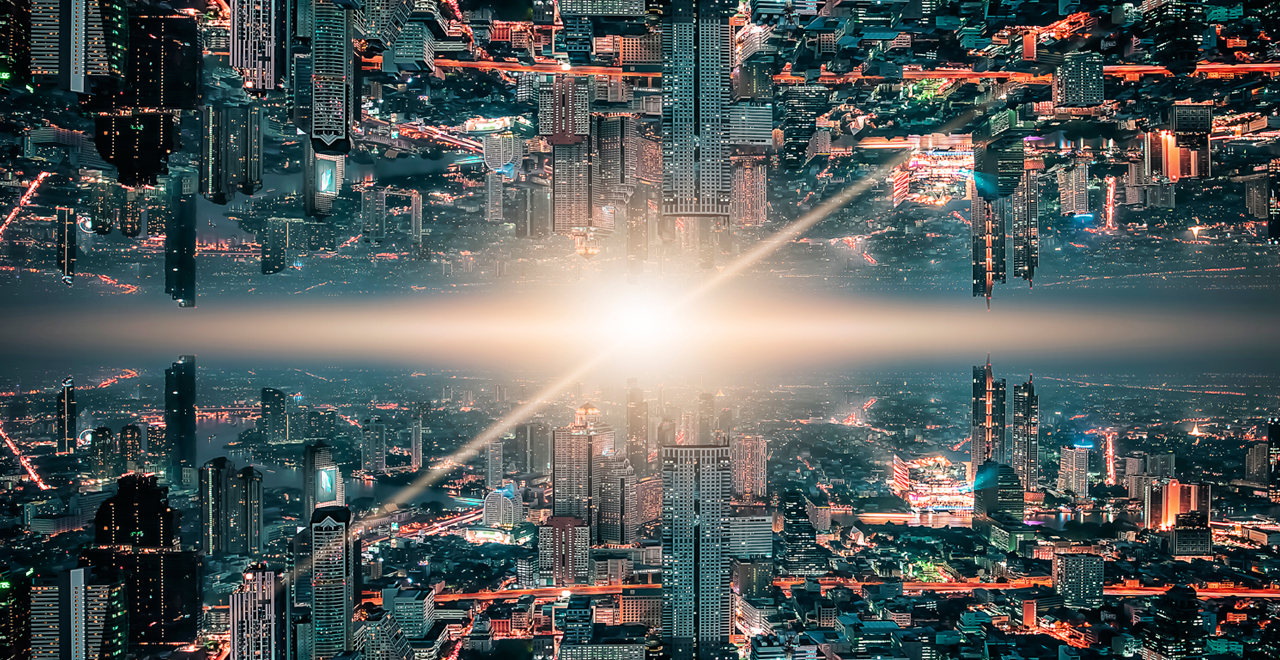 Update:
It seems rumors of an alternate universe may have been slightly exaggerated.
After the insane idea made the rounds on the internet, several publications have stepped up to clarify that the "parallel universe" theory is only one of several hypotheses for the strange test results scientists encountered during experiments in Antarctica.
From USA Today:
It is misleading to say that NASA has found a parallel universe. While it is true that the ANITA observations may prompt a revision of the Standard Model, it is false to claim that the existence of a parallel universe is the explanation for those observations. The studies referenced in several viral articles do not claim that a parallel universe with reverse physics was discovered either. While it is possible that our universe has a parallel "antiverse," that is far from the clear explanation for the abnormal neutrinos.
2020 is wild, but it's not "alternative universe" wild. Yet. If you were planning on escaping to
***
2020 has been weird AF.
There's a global pandemic, there are murder hornets, the government released footage of UFOs, the Snyder cut is real, Jonah Hill is more foul-mouthed than Samuel L. Jackson. Things are just crazy. But they could be worse. We could live in an alternate universe where time moves backwards. BECAUSE APPARENTLY THAT'S A THING NOW TOO.
Yesterday a story started circulating about the existence of a parallel universe and somehow this story didn't originate on The Onion. No, it started in New Scientist with an article titled: We may have spotted a parallel universe going backwards in time.
The subtitle reads: Strange particles observed by an experiment in Antarctica could be evidence of an alternative reality where everything is upside down.
And now if you'll excuse me I have to go lie down.
Another article published back in January first sounded the alarm. That one is entitled Strange particles found in Antarctica cannot be explained by physics. So THAT'S good!
I won't lie, I'm not a scientist, and reading these articles is not easy. The descriptions of the incident and subsequent experiments that detailed why scientists are leaning towards the 'parallel universe' explanation broke my brain. Suffice it to say that scientists were baffled by what they were seeing. They'd been using a balloon equipped with antennas meant to detect high-energy particles arriving from space but were confused when one such signal seemed to be exploding upwards out of the ground instead.
It seems their best hypothesis at this point is the parallel universe theory. This universe is described as "a topsy-turvy universe created in the same big bang as our own and existing in parallel with it. In this mirror world, positive is negative, left is right, and time runs backwards."
This is a bunch of scientists' BEST idea for what is happening right now.
So yeah, 2020 is wild. But not as wild as it could be because apparently we could be in some upside-down version of earth where COVID-19 is actually making people healthier, they wear hats on their feet, and hamburgers eat people!
Look, I already told you I'm not a scientist.