Paramedic Uses Magic to Calm Kids During Ambulance Rides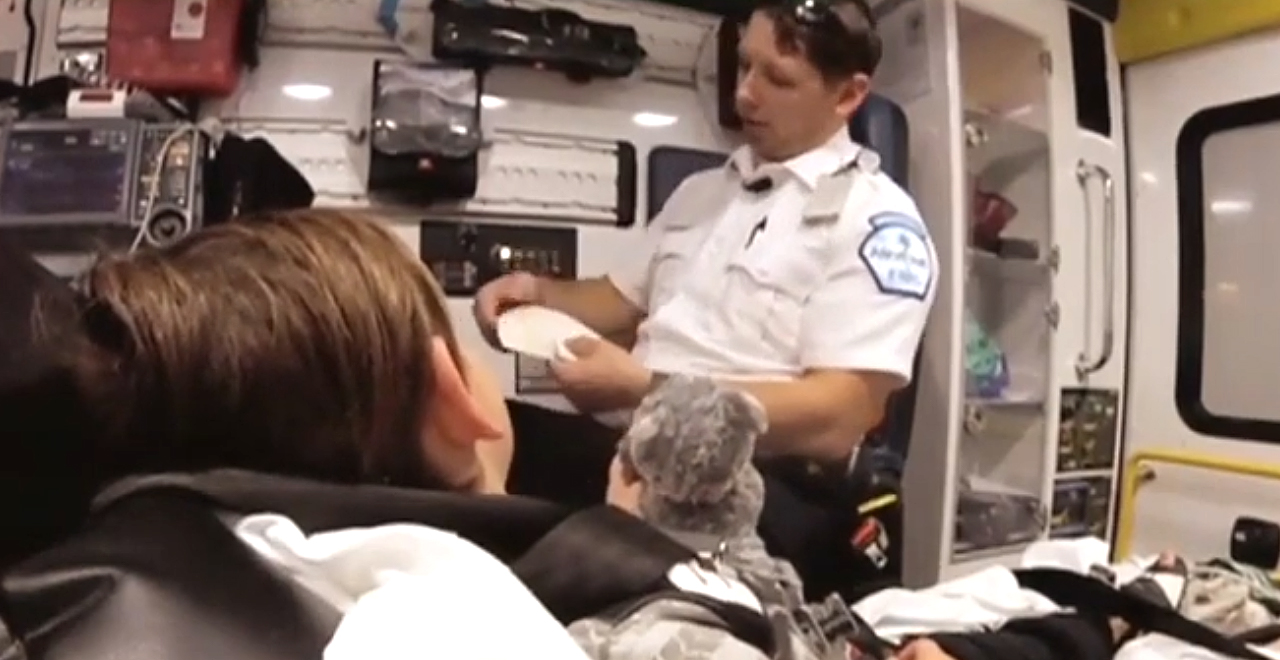 As some parents know, there are few things worse than an emergency ambulance ride with your kid. Moments like those don't only fill a parent with fear and dread but are understandably traumatic experiences for kids too. For paramedics, it can help to have a trick or two up your sleeve when working to keep a kid calm. And for one paramedic, Ivan Mazurkiewicz, it involves more than a few tricks.
The paramedic leans heavily into his amateur magician skills to help distract distraught children he encounters on runs. He said he started down that path after feeling helpless trying to calm a frantic 5-year-old. Shortly after that, he started using a few simple dad-esque, coin-based magic tricks. Then he started taking lessons and now, magic is a regular staple for Mazurkiewicz.
He was recently featured on CBS News for the unorthodox way he goes above and beyond when it comes to helping kids.
One emergency room doctor told CBS that anything to distract kids when they are hurt or ill makes them much easier to treat and makes the parents much more reassured.
"What really matters maybe isn't the medicine, it's how you treat people. And he just reminded me of that," the doctor said.
And hopefully, you never have to meet a magical paramedic. But if you do, you'll probably be grateful for the extra tricks up his sleeve.